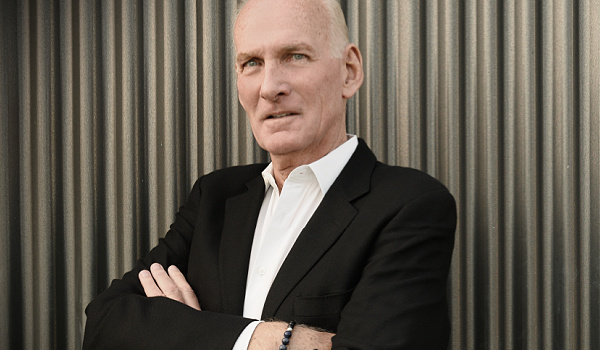 Simple Thoughts in Complex Markets
By Bill Taylor, Contributor/CIO-Entoro Investments
---
The opinions expressed below are my own & do not necessarily represent those of Entoro Investments or any of its affiliates
---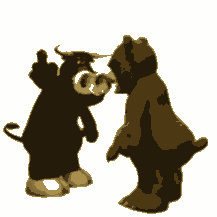 Bullish for week of 4/12/22
ETH | BTC

Neutral for week of 4/12/22

Bearish for week of 4/12/22
S&P 500 | GOLD


4/12/22 Closing Prices:
Bitcoin: $40,069.05 (-$85.06)
ETH: $3,031.35 (+$22.06)
Gold: $1,955 (+$14.00)
S&P 500: 4,397.45 (-15.08)
Trading Summary Notes for Tuesday, 4/12/22:
What's new?
From a dull "nothing happening" last week, things changed quickly. Interest rates popped higher, equities sold off AND both BITCOIN and ETH took a dive. Seems people "discovered" inflation and realized the Fed may take action. The war goes on (and on) and here comes another COVID-19 scare. That's enough to spook all the markets and rush for the exits.
BITCOIN dropped almost $6K (week on week), almost 13%. Seems folks are determined to trade BITCOIN in conjunction with the NASDAQ. That will pass. (see below)
ETH sank 12% (wk/wk) in sympathy with BTC. Selling is selling no matter what.
GOLD has been the bright(?) spot this week. The metal sure wants to print that $2K number again but these pesky interest rates keep climbing. GOLD is working on a +2% week on week gain.
The S&P 500 continues under pressure. Another down week on week decline…..almost a 3% loss (wk/wk)
BITCOIN WEAKNESS? COULD THE CAUSE BE SHORT SELLING AGAINST BUYING THE GRAYSCALE BITCOIN TRUST? THE GBTC TRADES AT A 25%-30% DISCOUNT TO CASH BTC. GRAYSCALE WANTS THE SEC TO APPROVE CHANGING TO AN ETF AND IS NOW THREATENING TO SUE THE SEC TO MAKE THEM APPROVE. IF APPROVED, THE SPREAD IS RESET TO ZERO, MEANING A QUICK 30% PROFIT. GREAT ARB…….BUY GBTC, SHORT BITCOIN.
SHORT EASTER WEEK. FINANCIAL MARKETS ARE CLOSED FRIDAY.
What to do now?
Buy and hold (HODL) BITCOIN. Perhaps the recent weakness in BITCOIN is due to an arbitrage with GBTC. Ultimately that is very bullish.
ETH is a "puppet" of BTC. Buy or hold.
I really REALLY would love to like GOLD, but rising interest rates are just not a good thing for GOLD. Hold it if you have too. Long term BITCOIN has replaced GOLD as a store of value.
Ah, the S&P 500. Sell….sell short…..just sell. 12-15 years of a bull market in equities is winding to a close.
FACT: INFLATION IS NOT PEAKING. EXPECT IT TO GET WORSE.
FICTION: THE FED CAN TAME INFLATION (BAD OLD INFLATION WILL GET A BIG TIME OUT)
FACT: RISING INTEREST RATES WILL CAUSE A RECESSION
FICTION: THE FED CAN PULL OFF A "SOFT LANDING"
SOON TO BE FACT: INTEREST RATES WILL RISE MUCH HIGHER THAN ANYONE CAN EXPECT
SOON TO BE FICTION: NO ONE COULD POSSIBLY SEE ALL THIS COMING
---
Where are we going? Here are some numbers.
BITCOIN 2022……..$100K by year end
ETH 2022…………$8,500-$9,000 by year end
GOLD 2022………..No change ($1,900….OR strong possibility $1,775-$1,800
S&P 500 2022……..DOWN…….DOWN……DOWN………30% lower
Current trading positions:
LONG BITCOIN
LONG ETH
SHORT GOLD
SHORT S&P 500
---
We compare the price of Bitcoin, Ethereum, Gold & the S&P 500. We use the CME Bitcoin Indexes (BRR & BRTI) and the CME Ethereum Indexes (ETH_RR_USD) & (ETH_RTI_USD) for reference as well as the London Bullion Market afternoon price settlement on the digital assets & gold.
---
Bill Taylor is Managing Director/CIO at Entoro Investments & is widely published in financial industry media throughout the world