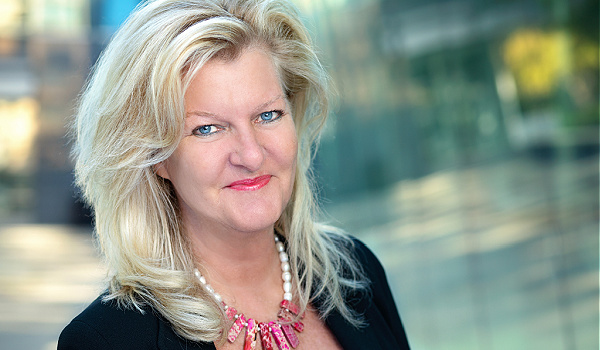 ---
Greetings from Digital Wealth News™ !
Friends, wishing all our friends who celebrate, a joyous Easter and beautiful Passover holiday this coming week. In the meantime, more digital wealth sector news awaits as we explore Wyoming's role in the crypto revolution, visit with the team behind Two Prime Digital Assets and review automating both marketing and overall business processes in this week's edition. READ UP!

Cindy Taylor, Publisher

---
New thought leadership content this week…
Wealthtech Insider: Revisiting Three Steps to Help Protect Your RIA from Data Breaches
Large-scale data security breaches grab headlines every day, exposing businesses &their clients to grievous costs and potential liabilities
MARKETING ADVICE: For AI-Driven Marketing Automation, Integrations Are Key
Any well-built technology is only as good as the information that an advisory firm feeds it, per A.J. Boury, Clout by TIFIN's CMO
REAL CLEAR CRYPTO: The Beating Heart of Next-Gen Crypto Development Is In… Wyoming?
The digital asset industry's U.S. center could soon be the sparsely populated state of Wyoming, said John Sarson, CEO of Sarson Funds
Fintech Corner: Why Firms at Scale Need Different Technology to Take Off
The technology that helps a start-up mature and move through its growth phase rarely suits that firm"s needs when it comes time to scale
JIFFY.ai Illuminations: What Financial Services Firms Should Look For While Automating Business Processes
Leaders of most Financial Services firms & several Advisors keep wondering where and how to start automating their business processes
Bill Taylor of Entoro Investments updates us on the markets this past week and movement in BTC, ETH, gold and the S&P500 in The Taylor Report (4/12/22). "Bitcoin weakness? Could the cause be short selling against buying the Grayscale Bitcoin Trust? The GBTC trades at a 25%-30% discount to cash BTC."
---
We finish out the week with more great original content from the DWN editorial team, including the following posts…
What, Me Worry? Market Update and YES, Worry
It was just a few weeks ago that author Bill Taylor wrote that markets hated uncertainty and there was plenty of uncertainty, and he's back with more worrisome updates
DWN Round Table: Technology Demands of Digital Native NextGen HNW and HENRY Clients
Next generation high-net-worth (HNW) & high-earning, not rich yet (HENRY) investors don't remember a time without instant access to info
The Week in Digital Wealth (4/13/22)
Walmart, McDonald's, Whole Foods are next to accept BTC for payments, Telegram seems to be a breeding ground for crypto threats & more
Advisor Tech Talk (4/13/22)
This week in Advisor Tech Talk we cover news from Orion, Chalice, Smarsh, YieldX, Foreside, MDRT & AdvisorEngine
Top 5 VC Deals of the Week in Digital Wealth (4/13/22)
Our top 5 VC deals for the week in fintech came to us from Liquidity Group, NEAR Protocol, BINANCE.US, Camino FInancial & CAIS
EPISODE 57: Why Financial Institutions went from Toe Dipping to Diving into Crypto Waters
In this episode, DWealthMuse host Dara Albright, and guests Alex Blum & Nate Cox of Two Prime Digital Assets discuss the impressive risk-adjusted returns that have been driving institutions to digital assets
---
CURATED INDUSTRY CONTENT
Check out our homepage for other great content, read up and GET YOUR SMART ON about the future of digital wealth!!
Wishing you and yours a great week!!!

ABOUT DIGITAL WEALTH NEWS:
Our content creation and amplification platform includes insightful industry news & market commentary, meaningful partner content and executive profiles you won't find elsewhere.
Special thanks to our Chief Technology Officer Michael Fabing and my partner (and husband) Bill Taylor on their efforts to roll out this new enterprise. I also want to thank our friend and partner Dara Albright, one of the most important fintech thought leaders in the world, who has recently joined Digital Wealth News as a partner and host of our ground-breaking podcast series Dwealth Muse and will be spearheading our new joint venture education initiative – DWealth Education.
Our editorial coverage takes a new view toward the fintech revolution as it has evolved and matured, featuring industry news, thought leadership, and the latest industry press.
Digital Wealth News ™ was Created with the Following Key Parameters:
Daily Editorial & Weekly Newsletter pushing stories to Website – https://dwealth.news/ – and social media channels – including LinkedIn, Twitter & Facebook
Weekly Newsletter emailed to proprietary database of RIAs, wealth managers, VCs, hedge funds, fintech professionals and organic sign-ups –plus- select names from Fintrx, Crunchbase and other key databases
Light but authoritative editorial feel – non-technical – but informative. Digestible business read for those interested in, affected by, or involved in the new digital wealth economy;
Coverage of Digital Wealth Topics Including the Following Categories:
Digital Currencies & The New Token Economy
Security Tokens, NFTs & the Metaverse
Trading Technologies
Digital Investing Platforms
WealthTech & Robo-advisors
Legal & Legislative Issues
Fintech At Large & More
Sign up for our free newsletter, reach out to me on Linkedin, Twitter or Facebook and thanks for stopping by!!
---