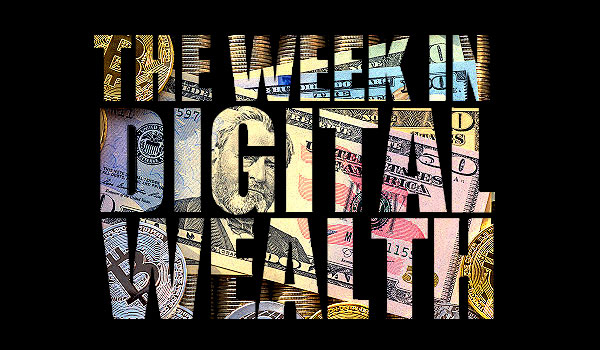 ---
By Gregory Bilecki
TWIDW 4/26/22: Fed News & Market Impacts, Musk buys Twitter and Stripe partners up, and BTC is hitting your 401(k) this summer. MetaLend is planning to collateralize your NFT's for loans, Central Africa recognizes Bitcoin as legal tender, and finally…Experian plans to launch a BNPL reporting bureau in Q2.
Fed News & Market Impacts
Remembering TWIDW from a couple of weeks ago we pointed to signs BTC might be headed to the sub-$41k USD range. With options expiring this week this Friday on the 29th, that pattern seems to be holding up, so expect volatility to be rough heading into the weekend as $41k was seen as a recent support level. If anyone is looking for a re-entry point, that train might be headed out of the station as we speak.

In case you might not have heard yet – Twitter was sold yesterday to Elon Musk after a flurry of activity transpired over the course of the past week with supposed requests of a takeover bid along with his initial 9.2% ownership interest. Along with the sale is a plan to take the company private and increase value within the platform such as making the algorithm open source which will provide the Twitter community with open access to updating the platforms code themselves as a means to make the site overall a more democratic means of communication. Crypto markets reacted overall favorably to the news shortly after.

This all comes as a pretty big deal to the crypto community with the announcement of their partnership with Stripe this week which will soon allow users to be paid via USDC for Ticketed Spaces and Super Follows features through a crypto wallet, this news all coming shortly after Stripe recently expanding on its operations last year in the Web3/crypto space. Payment processing will be handled by Stripe's Polygon network, which runs on Ethereum. With Twitter's new owner a huge proponent of crypto himself, we're sure to expect additional innovation on that front soon.
BTC is Coming to Your 401(k)
Fidelity, the nations largest provider of 401(k) plans, announced today it would begin offering the ability to elect Bitcoin as an additional investment strategy for retirement portfolios – on the condition that employers will allow for the new feature. The account fee, planned to be set between .75 and .90 percent of assets will be based on additional factors such as employer and actual amount invested. An additional trading fee which has not been revealed yet is planned be added as well. This capability places digital assets closer to "everyday" investors, removing the need to set up accounts on exchanges. Expect to see the new investment offerings available this summer.
Interesting Deals & Capital Raises
Mad Realities, self-titled as the "MTV of this new media network that does not exist yet," in a statement provided outlining their plans to run a decentralized autonomous media organization, has just received $6m in seed funding led by VC firm Paradigm, Maveron, Long Journey, and Paris Hilton's 11:11 Media. Their vision is to have a dedicated network of viewers who will own and also co-create TV shows which will be linked to NFT holdings with the idea in mind to let holders decide the type of content that airs, not company executives. Mad Realities recently launched their first proof-of-concept dating show, "Proof of Love", on YouTube in which votes on contestants for the show were chosen by a community of NFT holders.
MetaLend announced this past week just picked up a fresh $5m in seed funding led by Pantera Capital along with Collab+Currency, Sky Mavis, Ancient8 (Vietnam's largest gaming guild) and angel investor David Choi co-founder of MetaStreet (currently ranked as the largest liquidity provider of art-based NFT's). MetaLend allows for traders to use NFT's as collateral for loans, with initiating their focus on the GameFi sector, while providing NFT owners the ability to still utilize the assets as they are being used for collateral.
The Payment Space
The Central African Parliament this past Thursday has recognized crypto as official legal tender within the region following the adoption of a governing draft law that established a legal framework for cryptocurrency regulation and Bitcoin as an official currency. This comes shortly after plans for the three Central African countries of Cameroon, The Democratic Republic of Congo, and The Republic of Congo, announced their initiatives to implement payments within other popular social media app Telegram via the TON token, which runs on the Layer-1 blockchain also designed by Telegram. Currently, no plans for a CBDC exists within the region yet.
Experian will soon be launching its own BNPL credit bureau aimed at providing a distinct source of real-time data relating to BNPL-only debt, explaining its unique characteristics as opposed to traditional credit lines. Additionally, Experian says it will provide visibility into US-based BNPL activity and report on advanced analytics based on millions of BNPL credit records. The firm says it has partnered with some of the largest BNPL providers to draw on tradeline data and records. The new bureau is expected to go live in Q2 of this year.
---
Gregory Bilecki is a freelance editor at Digital Wealth News, as well as full-time finance, digital marketing, and sushi aficionado. Follow him on Twitter and Instagram at @omgreaktmedia.