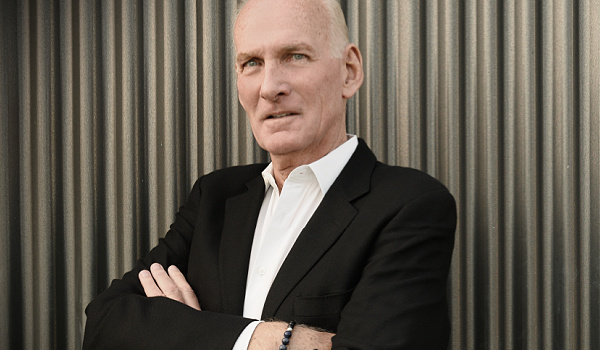 Simple Thoughts in Complex Markets
By Bill Taylor, Contributor/CIO-Entoro Investments
---
The opinions expressed below are my own & do not necessarily represent those of Entoro Investments or any of its affiliates
---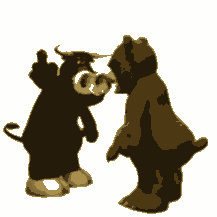 Bullish for week of 5/3/22

Neutral for week of 5/3/22
BTC ETH

Bearish for week of 5/3/22
S&P 500 | GOLD


5/3/22 Closing Prices:
BITCOIN: $38,283.14 (-$116.32)
ETH: $2,828.77 (+$1.90)
Gold: $1,853 (+$4.00)
S&P 500: 4,175.48 (+20.10)
Trading Summary Notes for Tuesday, 5/3/22:
What's new?
The weeks go on but not much changing looking at the BIG picture………the Russia/Ukraine war continues……….interest rates continue their march higher (FOMC meeting now under way…….forward guidance announcement tomorrow – Wednesday, 5/4)………BUT, financial markets are experiencing stronger selling pressure……….inflation is becoming a much deeper concern;
BITCOIN drifted 3% lower for the week (week on week) and is caught in a malaise. No strong buyers are aggressively buying and sellers are NOT dumping en masse;
ETH also lost 3% on the week (wk/wk) and is drifting along slightly below the $3K level. No strong buying interest, no strong selling interest;
GOLD continues to be under consistent selling. Higher interest rates are taking a toll. GOLD lost just short of 2% on the week (wk/wk);
The S&P 500 is on a roller coaster ride, but just as any roller coaster does, it runs out of momentum. Huge swings distract from the fact that the S&P 500 is on a downward slide. Meanwhile, week on week the S&P actually gained $.28 (yes, 28 cents);
THE FED'S FOMC MEETING CONCLUDES ON WEDNESDAY (5/4) WITH A 50 OR EVEN A 75 BASIS POINT RISE IN RATES EXPECTED.
ALSO, ON FRIDAY (5/6) NON-FARM PAYROLLS ARE EXPECTED TO HAVE INCREASED BY 385K.
What to do now?
Prepare and get ready for significant volatility. The downside is going to be very significant. Like I said last week, there may not be anywhere to "hide." I am continuing to be neutral on both BITCOIN and ETH. Since BITCOIN has never gone through an interest rate spike and rampant inflation it is hard to see how BTC and ETH will perform. I am still long term bullish on both BUT I respect market actions. No new BTC or ETH purchases for now. Sell or get short GOLD. Higher rates will crush GOLD. Again, SELL, SHORT and DUMP the S&P 500. Saying there will be panic to the downside is just being kind. Watch out below.
THE FED MAY TRY AND FLEX ITS MUSCLES TO FIGHT INFLATION BUT THEY ARE NOT FOOLING ANYONE. THEY HAVE ALREADY LOST THE BATTLE, AND MAYBE THE WAR.
IF YOU HAVEN'T SEEN OR EXPERIENCED A NASTY BEAR MARKET, GET READY. BETTER TO WATCH THEN BE LONG, WISHING YOU WERE WATCHING.
---
Where are we going? Here are some numbers.
BITCOIN 2022……..Re-Calculating
ETH 2022…………Re-Calculating
GOLD 2022………..No change ($1,900….OR strong possibility $1,775-$1,800)
S&P 500 2022……..DOWN…….DOWN……DOWN………30% lower
Current trading positions:
NEUTRAL BITCOIN
NEUTRAL ETH
SHORT GOLD
SHORT S&P 500
---
We compare the price of Bitcoin, Ethereum, Gold & the S&P 500. We use the CME Bitcoin Indexes (BRR & BRTI) and the CME Ethereum Indexes (ETH_RR_USD) & (ETH_RTI_USD) for reference as well as the London Bullion Market afternoon price settlement on the digital assets & gold.
---
Bill Taylor is Managing Director/CIO at Entoro Investments & is widely published in financial industry media throughout the world