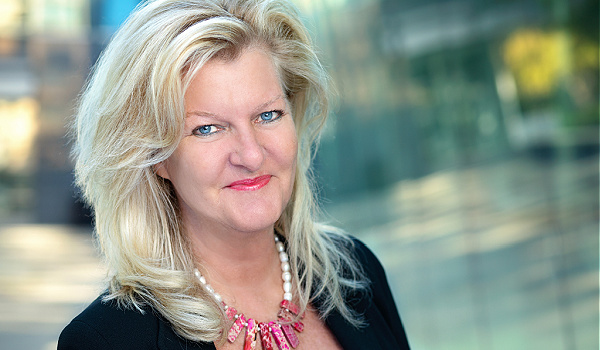 ---
Greetings from Digital Wealth News™ !
Friends, if I could sum up the week in two words, it would be this – CONTROLLED CHAOS. We're seeing it in markets, crypto, COVID (yet again) and we saw it this week as we put this newsletter together as well. Yet in the end, the smart people adjust their game and transcend the chaos – in business and life. And we're here to help you navigate through it all. READ UP!

Cindy Taylor, Publisher

---
New thought leadership content this week…
Wealthtech Insider: How Advisors Can Seize the Volatility Opportunity
In the past 4 months, investors & their portfolios have been dealing with volatility but advisors have plenty of tools to help them
REAL CLEAR CRYPTO: Addressing Volatility in Crypto Markets
Cryptocurrency is volatile by virtue of its design—it trades everywhere, around the clock, with millions of participants
MARKETING ADVICE: Four Types of Email Marketing Automation to Bolster Your Firm's Outreach
Marketing automation allows businesses to target customers with automated messages across marketing channels like email, web & social media
Fintech Corner: Technology Can Bring An Enterprise Firm Together When Most Are Working Apart
For financial advisory firms to get their technology up-to-date at an institutional level will require some form of data Rosetta stone.
JIFFY.ai Illuminations: The Internal Sale of Automation
While owners might want to implement tech at the enterprise level, effective automation drills down to solve problems for each stakeholder
Bill Taylor of Entoro Investments updates us on the markets this past week and movement in BTC, ETH, gold and the S&P500 in The Taylor Report (5/3/22). Says Taylor, "(P)repare and get ready for significant volatility. The downside is going to be major. Like I said last week, there may not be anywhere to "hide".
---
We finish out the week with more great original content from the DWN editorial team, including the following posts…
The "Nifty Fifty?' Where Are They Now & Why Does It Matter in 2022?
Now that financial markets have entered into bear market declines it might be time to take a look back at the 1970's for historical reference
The Week in Digital Wealth (5/4/22)
Fed News & Market Impacts, NFTs, Crypto.com, Aon, Paypal, Charlie Munger's BTC comments and more are covered in this week's updates plus the "Fear & Greed Index"
Advisor Tech Talk (5/4/22)
This week in Advisor Tech Talk we cover news from Snappy Kraken, Envestnet, Pontera, Refinitiv & Onyx Advisor Network
Top 5 VC Deals of the Week in Digital Wealth (5/4/22)
This week, our top 5 VC deals in digital wealth came to us from OneFootball, Outfund, Starling Bank, Ox Fund & Certik
DWealth Muse Podcast: Enabling the Merits of Crypto While Mitigating the Risks
In this episode, DWealthMuse host Dara Albright and guest Chen Arad of Solidus Labs, which helps protect major crypto exchanges and their customers against market manipulation, discuss ways of enabling the merits of crypto while mitigating the risks
---
CURATED INDUSTRY CONTENT
Check out our homepage for other great content, read up and GET YOUR SMART ON about the future of digital wealth!!
Wishing you and yours a great week!!!

ABOUT DIGITAL WEALTH NEWS:
Our content creation and amplification platform includes insightful industry news & market commentary, meaningful partner content and executive profiles you won't find elsewhere.
Special thanks to our Chief Technology Officer Michael Fabing and my partner (and husband) Bill Taylor on their efforts to roll out this new enterprise. I also want to thank our friend and partner Dara Albright, one of the most important fintech thought leaders in the world, who has recently joined Digital Wealth News as a partner and host of our ground-breaking podcast series Dwealth Muse and will be spearheading our new joint venture education initiative – DWealth Education.
Our editorial coverage takes a new view toward the fintech revolution as it has evolved and matured, featuring industry news, thought leadership, and the latest industry press.
Digital Wealth News ™ was Created with the Following Key Parameters:
Daily Editorial & Weekly Newsletter pushing stories to Website – https://dwealth.news/ – and social media channels – including LinkedIn, Twitter & Facebook
Weekly Newsletter emailed to proprietary database of RIAs, wealth managers, VCs, hedge funds, fintech professionals and organic sign-ups –plus- select names from Fintrx, Crunchbase and other key databases
Light but authoritative editorial feel – non-technical – but informative. Digestible business read for those interested in, affected by, or involved in the new digital wealth economy;
Coverage of Digital Wealth Topics Including the Following Categories:
Digital Currencies & The New Token Economy
Security Tokens, NFTs & the Metaverse
Trading Technologies
Digital Investing Platforms
WealthTech & Robo-advisors
Legal & Legislative Issues
Fintech At Large & More
Sign up for our free newsletter, reach out to me on Linkedin, Twitter or Facebook and thanks for stopping by!!
---