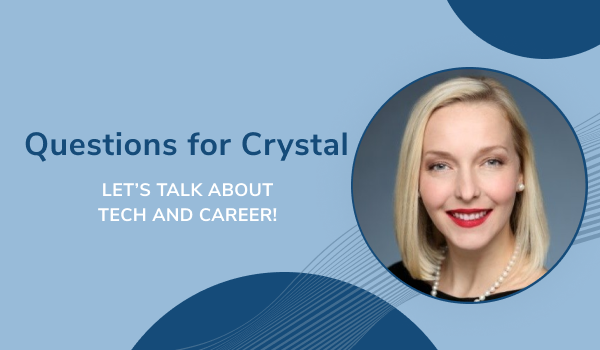 ---
By Crystal Andrus, JIFFY.ai
Early in my career, I had a fantastic mentor. He quickly became so much more than a mentor; he became a friend. He helped me navigate the corporate culture I was in; he knew the ins and outs. I honestly could write for days about what he's meant to me, but I'll start with one of the funnier and SFW nicknames he gave me: "Crystal Blue Persuasion." Which obviously means I'd get a serenade of the song by Tommy James & The Shondells from him when I was in town:
Look over yonder
What do you see?
The sun is a-rising
Most definitely
A new day is coming (ooh, ooh)
People are changing
Ain't it beautiful? (Ooh, ooh)
Crystal blue persuasion
I was thinking about that the other day and the irony is that a little 'Crystal Blue Persuasion' is precisely what Robotic Process Automation("RPA") is! A new day IS coming, and people ARE changing. What do I mean? Let's ELI5.
RPA is about automating everyday processes that used to require human action. RPA isn't about replacing humans; instead, it allows humans to do more meaningful and fulfilling things.
For example, perhaps you want to check your existing client base for missing information, such as a client's email address. Typically, this would require an advisor or CSA to spend valuable time pouring through client profiles or reports and then contacting the client in some other way to obtain the missing email information. RPA can do ALL of that, saving YOU valuable time and energy.
What if your organization wanted to have an eDelivery campaign and needed to review and notify ALL clients who didn't have an email address? RPA can do that as well!
One more example, what about taking your clients' data and inputting it into a financial planning tool? Yup, RPA can do that too. No more keystrokes, just beautiful financial plan output for you to assess and present to your client.
These are just some simple examples of what RPA can do for you but the possibilities are endless. But the most significant opportunity with RPA? Giving you more time back to do what is essential for you.
What questions do you have? Email me at: [email protected] I look forward to reading them!
---