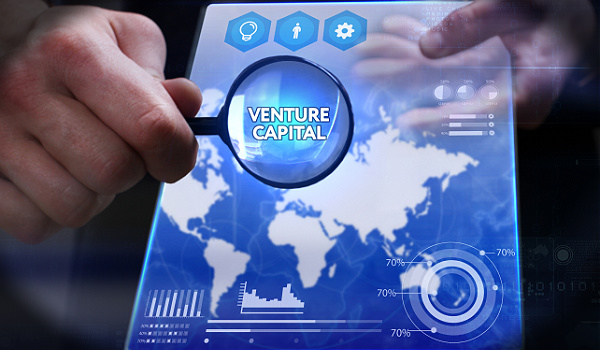 ---
Friends, we'd be remiss not to acknowledge that as we write this, oil has hit a new high, markets are falling and there is generally a somber tone all around. AND YET…..we are back in $100M+ territory on all our top 5 deals this week. If you regularly read this column, you'll know that hasn't always been the case in recent weeks, so we find this fact both encouraging and interesting, though this week's top funding was in the $200M range, while last week's was over $700M. Just sayin'.
In the meantime…..
Our top deal came in at $206M, for a Series B;
Our next highest deal topped off just over $147M;
The top 5 deals were international, international, international, international and one American company making the cut. Another trend arising?
Without further ado, here are this week's top 5 fintech VC deals for the week below, in order from highest to lowest funding levels.
---
$206M, Series B (Equity & Debt) | Sweden | Neobank | Mubadala Capital, EQT Ventures, Felix Capital, Cherry Ventures, TriplePoint Capital |

LinkedIn Firm Overview:
"Juni is the financial companion that provides ecommerce entrepreneurs with an all-in-one financial platform to make better decisions, scale up, and unlock the full potential of ecommerce. You already track ROAS. Juni tracks your entire business."
$147M| Ohio | Bundled auto & home insurtech | Weatherford Capital, Acrew, American Family Ventures, Anthemis, Gaingels, Greycroft, HSCM Ventures, Narya, SignalFire, Tower IV |

Website Firm Overview:
"At Branch, we think insurance has lost its way. We're restoring insurance back to its original intent: a force for communal good. We're getting back to getting each other's back. Introducing home and car Insurance that's simple to buy and built for savings."
$140M, Series F | India | Credit card payment incentives | GIC, Tiger Global, Sofina Ventures, Alpha Wave Ventures, Dragoneer |
LinkedIn Firm Overview:
"We're a team of creative, driven and persistent people. We want to create a community of the creditworthy. We want to re-imagine the ideal way of life that works on two way trust and respect. Every partnership, collaboration or idea we create works towards providing an experience beyond imagination. Every member is passionate towards this goal. This passion seamlessly drives us forward."
$127.8M, Series A | Netherlands | Banking engagement software platform | Motive Partners |
LinkedIn Overview:
"Backbase is on a mission to re-architect banking around the customer. Backbase created the category-leading Engagement Banking Platform (EBP) that helps banks and credit unions to power the full customer lifecycle through a single, white-labeled platform, replacing their limiting, standalone point solutions. Industry analysts Forrester, Gartner, Celent, Omdia and IDC continuously recognize Backbase's category leadership position. Over 150 financials around the world have embraced the Backbase Engagement Banking Platform – including AIB, Barclays, Bank of the Philippine Islands, BNP Paribas, Citibank, Citizens Bank, CheBanca!, Discovery Bank, Greater Bank, HDFC, IDFC First, KeyBank, Lloyds Banking Group, Navy Federal Credit Union, PostFinance, RBC, Société Générale, TPBank, Vantage Bank Texas, Westpac, and Wildfire Credit Union. Backbase is a privately funded fintech company, founded in 2003 in Amsterdam (global HQ), with regional offices in Atlanta (Americas HQ), New York, Boise, Mexico City, Toronto, London, Cardiff, Dubai, Kraków, Singapore, Sydney, Australia and Tokyo."
$113M, Series B | Indonesia | Crypto platform | Intudo Ventures, Lightspeed, Northstar Group, Pantera Capital |
LinkedIn Overview:
"Pintu is a mobile first digital asset (blockchain based) platform that offers customers the opportunity to safely buy, sell, manage, and utilize their blockchain based assets. Our name is derived from the Indonesian word for door, just like doors, our app provides the opportunity to access a new open financial system and when closed allows for the safekeeping of assets stored on our platform. Our mission is to accelerate the transition towards an open financial system."
We'll be back next week with more news on fintech VC funding.
---