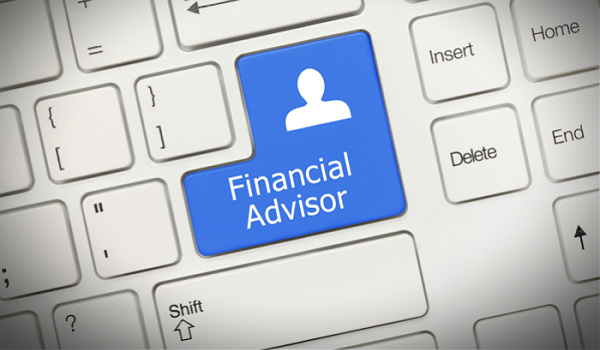 ---
By Christopher Robbins
I've recently come into a bit of a windfall, in a very unfortunate manner. A relative died and left significant wealth behind them, and now a portion of that wealth is mine.
After a lifetime of mostly dollar-cost averaging into investments with varying levels of success (and thankfully no failures), I finally have the lump sum of sudden wealth that so many advisors like to talk about. And I've received it at a unusual time for the global economy and financial markets.
It's interesting, then, that one of Digital Wealth News' feature pieces for this week, from Orion, discusses this dilemma and attempts to provide an answer for our readers—if the investment is envisioned as a long-term holding, it's almost always better to invest the lump sum as soon as possible.
And from my perspective, that makes sense—"time in" the markets is an easier path to success than trying to time the markets. Besides, as I've already stated, I'm financially lazy. Just show me the path to growth and income with the least resistance and I'm there.
Let's get to some advisor tech headlines:
---
TD Ameritrade — TD Ameritrade announced updates to its thinkorswim trading product suite with a host of new features and services as the integration with Schwab continues to move forward. Traders using thinkorswim are now more informed and empowered than ever before, with greater customization available on desktop through new charting and programming capabilities, integrated news features to contextualize market moves on mobile, and a more robust and streamlined trading offering on web.
In August 2020, Schwab announced plans to adopt thinkorswim and integrate its award-winning trading platforms, education, and tools into its trader offerings for clients.
TIFIN — TIFIN announced its initial launch into international markets through the acquisition on SharingAlpha, a community of over 15,000 professional fund investors and analysts located throughout the world, but with a high concentration in the UK and Western Europe.
SharingAlpha offers professionals the opportunity to build their own personal track record in terms of both their fund selection and asset allocation capabilities. Investors can gain the community's intelligence on funds' chances of generating alpha in the future from the collective knowledge gathered on the platform from members of the SharingAlpha community.
LibertyFi — LibertyFi announced that the company serves 24 clients and has $12 billion in assets under administration (AUA) on Envestnet's enterprise platform. The company has averaged 42% year-over-year revenue growth and maintains a 98% client satisfaction rating, highlighting the effectiveness of its value proposition and superior client service.
By enabling advisors to focus on serving clients, LibertyFi helps growth-oriented RIAs drive revenue and scale their practices. With its deep technical experience, the company's personalized consulting services include evaluating client business processes and their supporting technologies, implementing the Envestnet platform, streamlining operations, and providing middle-office support.
CAIS — Alternatives platform CAIS announced a partnership with Dynamic Advisor Solutions, a professional services provider for wealth advisors. The partnership allows Dynamic's advisor affiliates to access a range of alternative investment capabilities, addressing Dynamic's need for high-net-worth client solutions.
Under the terms of the agreement, Dynamic advisors have access to CAIS's end-to-end alternative investment solution, which includes a diversified menu of top-tier hedge funds, private equity, private credit and real estate investment products. CAIS also provides streamlined execution, integrated reporting capabilities, sophisticated analytics, robust education resources and independent, third-party due diligence. Dynamic's U.S. network comprises approximately 80 wealth advisory practices in 17 states; it includes Independent Advisor Representatives (IARs) and Registered Investment Advisors (RIAs), serving nearly 5,000 clients and $3.1 billion in assets.
NDVR — NDVR announced that Roger W. Ferguson, Jr. will join the company's advisory board. The former vice chair of the Federal Reserve and former president and CEO of TIAA will serve as a key advisor to the company as it seeks to transform the wealth management industry with advanced technology and innovative business models.
NDVR creates and manages custom portfolios for High Net Worth investors and their families using wealth optimization – a delightful, digital experience that helps every client identify, capture and quantify their specific investment preferences, lifestyle requirements and unique tax profile.
Smart — Global retirement services provider Smart has selected Melbourne as the home of its new Australian headquarters – making the company's world-leading services available to Australia's pensioners, and supporting jobs and innovation in the Victorian capital. The announcement follows the recent introduction of the Retirement Income Covenant in Australia, which seeks to provide pension funds with greater flexibility in designing their retirement income strategies.
---