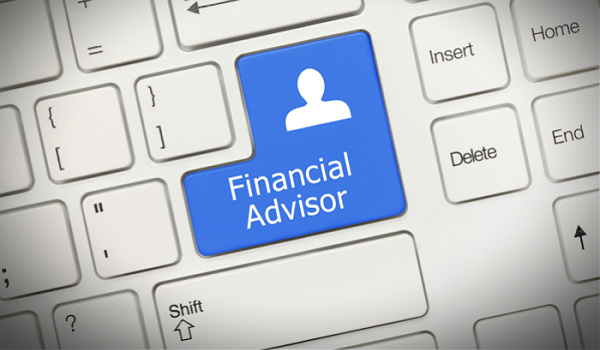 ---
By Christopher Robbins
A belated happy Independence Day!
There's nothing like a long weekend of hotdogs and fireworks to remind one of how wonderful the U.S. still is amid all the changes and challenges of our times. While the mid-summer weeks around the July 4 holiday are often a slow time for the financial industry, with many workers taking vacations through these dates, technology never sleeps.
In fact, the truncated week was quite a busy one in the advisortech universe.
Let's get going.
---
Advisor360 — Advisor360 hsd announced a significant cross-product enhancement to its existing Beneficiaries capability. Financial advisors are now able to see and report on their clients' beneficiaries on insurance products, in addition to custody and investment accounts, in a single view.
The improved functionality integrates beneficiaries across all investment products, including insurance and annuities, eliminating the need to visit multiple websites. Advisors can efficiently view and report on primary, secondary, tertiary, and custom beneficiary arrangements for policies that are in effect and those that are pending.
Lumiant — Lumiant announced that it has received a $3 million minority investment from Savant Wealth Management. The investment will be used to facilitate Lumiant, an Australian-based advice and engagement platform, to hire new staff and expand into the U.S. with Savant as its first customer.
The Lumiant platform will be used by Savant to better align assets, decisions, and strategies with client priorities and values. It will also support the delivery of advice in a consistent, scalable, and efficient manner, maximizing the time and effort of Savant advisors to provide wise counsel. Savant CEO and founder Brent Bodeski will take a seat on the Lumiant board.
GeoWealth—GeoWealth, an $8 billion AUM TAMP, announced an integration with Pontera. The partnership allows GeoWealth users to import data about clients' held away accounts stored by Pontera, enabling a more holistic view of client household wealth. Pontera has recently integrated with Morningstar Office, SS&C Advent (Black Diamond), Orion, Capitect, Advyzon, Panoramix, as well as a number of large RIAs.
intelliflo — intelliflo announced that Scottsdale, Az.-based Fortitude Family Office has implemented RedBlack, its portfolio rebalancing and trading platform. RedBlack delivers comprehensive rebalancing and trading capabilities with portfolio monitoring, pre-trade and post-trade compliance, and order management.
Ledgible — FIS and Ledgible have partnered to allow for firms in the capital markets space to aggregate, normalize, and ingest digital asset data into their existing systems. This partnership and the resulting technology applications mark a paradigm shift in institutions' abilities to handle crypto in their portfolios. In essence, crypto becomes just another asset class for firms through their existing tradfi tools.
Thrive — Thrive, a provider of cybersecurity and digital transformation managed services, announced that it has acquired Connecticut-based Edge Technology Group, a global technology advisory and fully-managed IT service provider for alternative investment managers. The acquisition of Edge Technology Group adds new global offices and data centers in Asia to Thrive
CAIS — CAIS and BNY Mellon's Pershing announced a series of updates to the CAIS platform that will seek to enhance alternative investment product access and order processes, as broker-dealers and financial advisors allocate to new asset classes on behalf of their clients.
The expanded partnership between CAIS and Pershing offers a new level of integration that seeks to make investing in alternatives faster, more secure, and convenient for advisors. Among its new features is the automation of submitting order forms, enabled by API connectivity between CAIS and Pershing's NetX360 platform.
iTrustCapital — recently introduced Conditional Transactions as an added feature for its users. Conditional Transactions allow clients to set price conditions above or below current market prices under which a market order will be executed to enter/exit positions automatically if an asset reaches the desired market price. Conditional Transactions on the iTrustCapital platform offer users the ability to execute transactions automatically when price parameters are met.
---