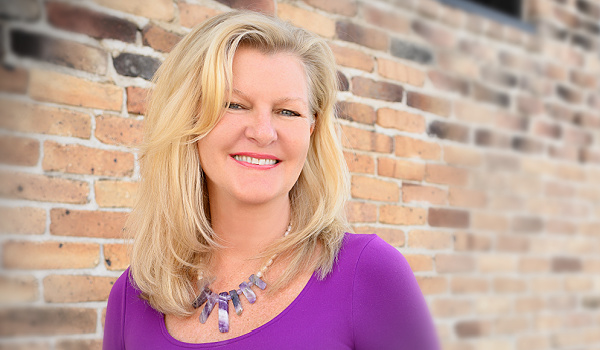 ---
Greetings from Digital Wealth News™ !
Happy 4th of July Week to our US friends! We had a glorious weekend here in Bozeman and hope you all celebrated the birth of our beautiful nation in your hometowns. And with all that – sending prayers to our friends in the Chicago/Highland Park area where so many of my friends still live. It was truly a weekend of great contrasts and a reminder that every day is a gift. In the meantime, we have more great content queued up for you again this summer week. READ UP! | Cindy Taylor, Publisher


---
New thought leadership content this week…
MARKETING ADVICE: Simple Steps for Financial Advisors To Start Blogging
In the digital age, advisors who want to organically attract more clients and prospects need to raise their voices over the din of the crowd
REAL CLEAR CRYPTO: Blockchain Gaming Market Cap and Trading Volume Continues Growth Despite Market Uncertainties
Despite the market downturn, the blockchain gaming industry appeared to show continued growth in every direction
JIFFY.ai ILLUMINATIONS: How Financial Firms Can Decide What to Automate First
Automation creates more efficient processes for employees and better experiences for clients-but it also poses a quandary
WEALTHTECH INSIDER: Why Email and Video Marketing Still Resonate with Prospects
There are two digital channels available to advisors that they can use immediately to stand out and talk to prospects
FINTECH CORNER: Technology For RIAs Is More Valuable Than Ever But Can They Use It?
Until recently, financial advisors were severely limited in the value they could extract from their software
Bill Taylor of Entoro Investments updates us on the markets this past week and movement in BTC, ETH, gold and the S&P500 in The Taylor Report (7/5/22). Per Taylor, "Inflation may (may) ease a little because of a recession……..or, the fed eases off on raising rates to offset a recession which makes rates rise. Neither is good for gold or equities."
---
We finish out the week with more great original content from the DWN editorial team, including the following posts…
What's a Good Thing? Consolidation in Crypto.
Change is in the air in the crypto sector. The industry is based on decentralized finance (DeFi). But ConFi (consolidated finance)?
The Week in Digital Wealth (7/6/22)
This week in digital wealth, we have numerous announcements of new partnerships, impressive funding announcements and more happenings in the sector
Advisor Tech Talk (7/6/22)
This week in Advisor Tech Talk we cover news from Advisor360, Luminant, Thrive, CAIS. GeoWealth and more
Top 5 VC Deals of the Week in Digital Wealth (7/6/22)
Our top 5 VC deals for the week in fintech came to us from OppZo, Unizen, PolySign, Pave & Shubham Housing Dev Finance
EPISODE 65: The Many Ways that Blockchain will Improve the Healthcare System
In this episode, DWealthMuse host, Dara Albright and guest Michael Dershem, Founder and CEO at MAPay, LLC, discuss the many ways that blockchain is transforming healthcare
---
CURATED INDUSTRY CONTENT
Check out our homepage for other great content, read up and GET YOUR SMART ON about the future of digital wealth!!
Wishing you and yours a great week!!!

ABOUT DIGITAL WEALTH NEWS:
Our content creation and amplification platform includes insightful industry news & market commentary, meaningful partner content and executive profiles you won't find elsewhere.
Special thanks to our Chief Technology Officer Michael Fabing and my partner (and husband) Bill Taylor on their efforts to roll out this new enterprise. I also want to thank our friend and partner Dara Albright, one of the most important fintech thought leaders in the world, who has recently joined Digital Wealth News as a partner and host of our ground-breaking podcast series Dwealth Muse and will be spearheading our new joint venture education initiative – DWealth Education.
Our editorial coverage takes a new view toward the fintech revolution as it has evolved and matured, featuring industry news, thought leadership, and the latest industry press.
Digital Wealth News ™ was Created with the Following Key Parameters:
Daily Editorial & Weekly Newsletter pushing stories to Website – https://dwealth.news/ – and social media channels – including LinkedIn, Twitter & Facebook
Weekly Newsletter emailed to proprietary database of RIAs, wealth managers, VCs, hedge funds, fintech professionals and organic sign-ups –plus- select names from Fintrx, Crunchbase and other key databases
Light but authoritative editorial feel – non-technical – but informative. Digestible business read for those interested in, affected by, or involved in the new digital wealth economy;
Coverage of Digital Wealth Topics Including the Following Categories:
Digital Currencies & The New Token Economy
Security Tokens, NFTs & the Metaverse
Trading Technologies
Digital Investing Platforms
WealthTech & Robo-advisors
Legal & Legislative Issues
Fintech At Large & More
Sign up for our free newsletter, reach out to me on Linkedin, Twitter or Facebook and thanks for stopping by!!
---