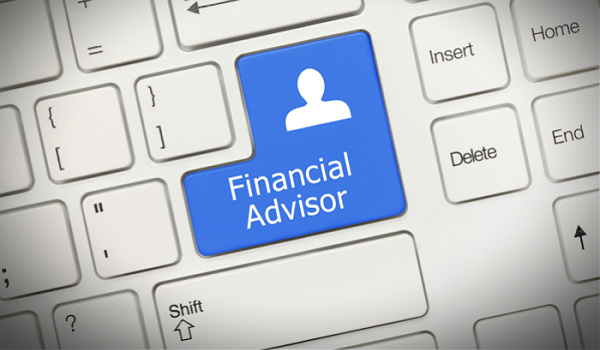 ---
By Christopher Robbins
Are we or aren't we in a recession?
The lack of clarity and consensus is one of the most frustrating things about interacting with the financial system—especially the financial media. Us journalists love a good debate, and  so do our advertisers.
But should there really be a debate? A recession is defined as two consecutive quarters of negative growth, which we've had. Job numbers and sentiment don't refute the GDP print.
No one ever said that a recession had to result in misery, or an unemployed labor surplus, or political upheaval. It simply results from two or more consecutive quarters of negative growth.
Therefore, I'd have to say that we are in a recession. Insisting that a recession is not occurring sounds more like political spin than objective analysis.
Now that we've cleared that up, here's some advisor tech news.
---
Smarsh—Smarsh announced that they achieved the status of a certified Enterprise Information Archive (EIA) provider for Teams. Smarsh collaborated closely with Microsoft during the development period of the Teams Export APIs to support regulated industry use cases, and is the first Microsoft partner to complete the certification process in this EIA category. With the transition to hybrid work, organizations are increasingly reliant on tools such as Teams to get work done from anywhere. The announcement means that customers in regulated industries will have their Teams data being properly captured and available for regulatory and legal requests.
SMArtX—SMArtX announced the addition of 14 new investment strategies to its platform. The SMArtX platform now supports 1,095 model-traded and manager-traded separate account strategies offered from a diverse group of 268 asset managers.
Aquinas Wealth Advisors—Aquinas Wealth Advisors℠, a wealth management firm specializing in Catholic faith-based investing, is proud to launch with cutting-edge technology heralding a new age of investment insights. Aquinas utilizes an innovative hybrid robo-advisor program providing clients with details about how publicly traded companies use their funds. This service is provided free of charge at aquinaswealth.com and does not require any long-term commitment from users. Website visitors are invited to submit sample information about their holdings and portfolio for an analysis by the site's program. Following a quick review, the artificial intelligence provides an outline of causes and organizations being supported by companies within an investor's portfolio. The result, referred to as the Faith & Finance Score, then assigns a letter grade based on a portfolio's adherence to Catholic principles and values. Users are then invited to be advised on how they can adjust their holdings to better reflect their values through a consultation with one of Aquinas' advisors to discuss their specific situation. Investors are also able to choose to use the information on their own.
iCapital—iCapital announced it has completed the acquisition of SIMON Markets. The transaction meaningfully broadens iCapital's investment menu, technical capabilities, education offerings and support services for advisors and their clients. Through this acquisition, iCapital will create a single source of alternative investment strategies from nearly 300 asset managers and product manufacturers, adding SIMON's structured investments, annuities, digital assets and risk-managed products offerings to iCapital's extensive menu of private offerings including equity, credit, real estate, infrastructure, direct deals, hedge funds, and other alternative strategies.
Bridge Financial Technology—Bridge Financial Technology, a data-centric wealth management technology platform, announced it has partnered with VRGL, a provider of institutional-grade analytics and automated data extraction to the wealth management industry. The partnership will provide an integrated, front-to-back analytics and portfolio management suite that allows wealth management organizations to enhance transparency and deliver a new level of client and prospect interaction and engagement.
BridgeFT's WealthTech API will power VRGL's analytics suite, providing a modern, fully automated, API-first connection to aggregated custodial and held-away accounts. Wealth managers can now seamlessly access a complete view of a client's comprehensive financial picture to drive deeper portfolio analysis.
---