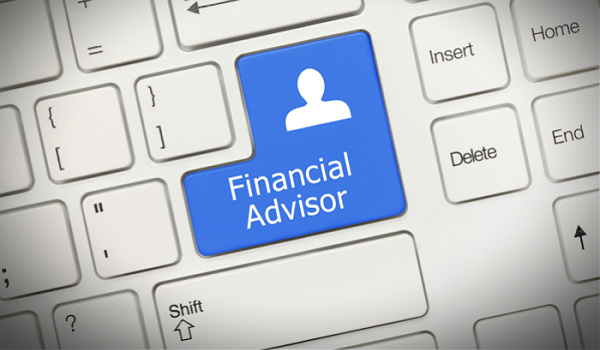 ---
By Christopher Robbins
How complex is too complex?
It's a question I ask myself with increasing regularity lately as I partake in a little bit of middle-age re-evaluation. I'm at a point in my life where I'm wondering how much complexity I want to pile onto myself.
Trust me, it's a big change from years of a "take-all-comers," "never-say-no" people-pleasing kind of approach that I think a lot of people have early in their careers before they really become comfortable with that magical little two-letter word, "no." I love saying no these days.
With a one-year-old toddling around my house (we were late bloomers), I know life is going to continue to get more complex-parenthood is more like a rollercoaster you ride than a car you drive.
But otherwise, I can't really decide how much I want to pile on. I feel like up to this point I've been living a scarcity-driven more-is-better life despite living in great abundance and now I don't really care about more, I care about enough.
And that feels like a wonderful reason to revisit my financial plan. After all, a simple life still has to be funded.
Let's get to some advisor tech headlines.
---
Practifi—Our friends at Practifi announced the rollout of their latest application for business development. The new application (BD app), designed to address an industry need for managing multiple growth activities while tracking pipeline performance, features tools for comprehensive life cycle management through mergers and acquisitions, using the power of Practifi's platform.
The BD app helps manage the full acquisition life cycle within a single, unified platform, from deal prospecting and pipeline management to onboarding and integrating new firms and advisors. The app provides an end-to-end transition management experience for RIAs, IBDs and networks that are actively acquiring.
Orion Advisor Solutions-Orion has announced a partnership with Apex to launch fully digital account opening capabilities for independent advisors.  As an integration with Apex's digital-first custody platform, Orion's Automated Account Solution will offer advisors and their clients access to a sophisticated financial planning tool plus the ability to open and fund accounts efficiently with Apex directly from Orion's white-label client portal.
Condor Capital Wealth Management—Condor's Robo Report for the summer of 2022 found that SoFi has the best overall robo-advisor offering, with WealthFront as the next runner up. The roboadvisor segment is approaching the $1 trillion mark, growing 26% year-over-year to $988 billion AUM. The next big innovation Condor's researchers are watching? Direct indexing.
Modern Life—Modern Life, a tech-enabled life insurance brokerage for advisors, announced today that it has exited stealth with $15M in seed funding from marquee investors. Thrive Capital led the funding with participation from 12 unicorn founders from Hippo, Plaid, Reddit, Flatiron Health, Newfront, At Bay, Vouch, Cedar, and Lattice.
RIA in a Box—RIA in a Box, a aoftware-as-a-Service (SaaS) provider of compliance, cybersecurity and operational software to the wealth management industry, announced it has been selected as LinkedIn's most recent compliance partner. This partnership serves to enhance the company's MyRIACompliance (MRC) Communications Archiving and Review solution.
Willow—Willow, the guidance platform helping financial institutions serve women and underrepresented groups, announced the launch of Willow Insights for Advisors. Willow delivers to financial advisors and firms the technology and guidance they need to scale and modernize their practice in today's intensely competitive environment and better serve the clients of tomorrow. Willow Insights for Advisors gives advisors the tools to better serve these modern clients, align their financial plan with their personal values, and build a truly holistic view of portfolio risks.
Through practice management seminars and coaching – which count toward continuing education (CE) requirements – the Willow Insights for Advisors equips advisors with the skills, content, and training necessary to attract, retain, and grow relationships with clients in the "New Majority." These clients are increasingly multicultural and diverse and include women, underrepresented groups, the next generation, LGBTQ+, and individuals experiencing life transitions such as divorce, widowhood, family planning, career transitions, and entrepreneurship.
---