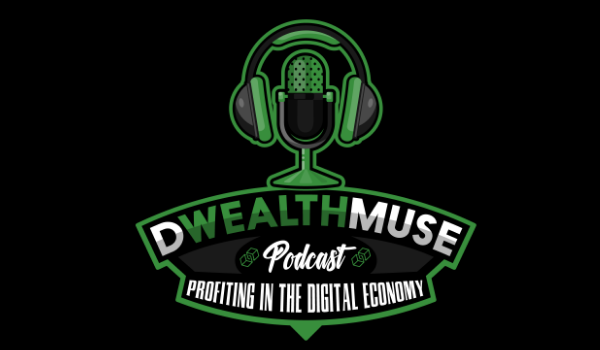 ---
DWealth Muse, with host Dara Albright, is a weekly podcast series on Digital Wealth News that bridges the knowledge gap between conventional and modern finance through original coverage of the tidal wave of technological and regulatory change headed to finance as it shifts to a digital, decentralized system.

You can listen to all Dara's podcasts at this link: https://dwealth.news/podcast/
---
EPISODE 69 – The SEC Versus the Cryptocurrency Industry
In this episode, DWealthMuse host, Dara Albright, and guest Nick Morgan of ICAN, a nonprofit public interest law firm representing parties who cannot afford counsel in precedent setting Securities and Exchange Commission matters impacting barriers to entry to capital markets, discuss fighting back against regulatory overreach and why ruling by enforcement in the cryptocurrency industry could backfire on the Commission. Highlights include:
How uncontested settled lawsuits form unfair rules and discourage innovation;
Why protection in the form of prohibition favors the establishment;
How the SEC is making alternative investments more out of reach;
How narrowing the accredited investor rule harms underserved communities the most;
How the SEC's case against Ripple could transform the cryptocurrency regulatory landscape;
What the SEC's Insider Trading Case against Coinbase may reveal about security clarification.
Join thousands of industry leaders, CEOs and financial professionals at the Web3 Expo, being held at the Wynn Resort & Casino in Las Vegas on October 10th – 13th, for unprecedented networking opportunities, educational CE workshops and social events. CLICK HERE to reserve your discounted tickets using the promo code: DWealth, and to inquire about corporate packages.
---
CLICK HERE TO LISTEN TO EPISODE 69:
---
About the DWealth Muse Podcast Series & Host Dara Albright:
Some are calling this transition the greatest financial transformation since civilization moved from a barter to a currency system. It is truly that momentous.
In these podcasts, Albright and key fintech influencers discuss how this financial transformation is impacting asset classes, investment portfolios, businesses, markets and economic policy.
Albright and guests deliver insights and leading-edge information to listeners in lively conversations that make this complex topic fascinating to learn and easy to grasp so that investors and businesses, alike, can capitalize on this monumental change.   
Specific areas of coverage include:
Decentralized Finance (DeFi)
The Democratization of Finance (DemFi)
Digital Assets, Blockchain-based Assets and Cryptocurrencies
Security Token Offerings and Exchanges
Exempted Fintech Alternatives
Modern Liquid Alternatives
Wealthtech
Compliance & Risk Management
Fintech Savings Apps
You can listen to all Dara's podcasts at this link: https://dwealth.news/podcast/
---