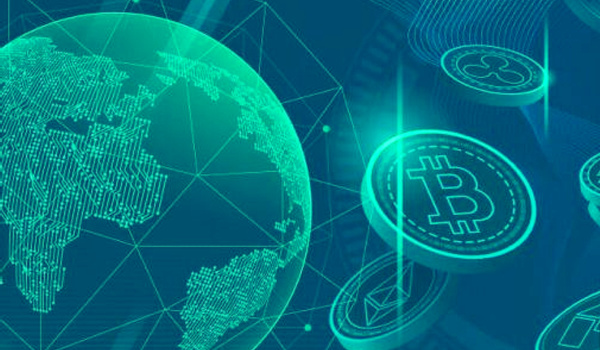 ---
Ah, crypto. Much followed and certainly debated. As everyone is aware (or, almost everyone) this year has not been kind to the crypto sector (understatement). Firms going bankrupt, customer funds frozen, regulators huffing and puffing and prices collapsing. Whew! But, there is good news…..and bad news. The good news is prices are recovering, many of those "troubled" firms are being absorbed into stronger ones (consolidation), regulation clarity is under way and investors are shaken but unfazed. The bad news? Well, for the crypto/bitcoin "haters" the collapse wasn't complete. The sector is stronger, bitcoin didn't go to zero and worldwide adaption is picking up steam. Damn. Foiled again.
The big news last week was that BlackRock (yes, THAT BlackRock) announced they had partnered up with Coinbase to offer crypto access to its institutional clients. As the crypto selloff of the past several months accelerated there was deep concern about the viability of Coinbase and what risk exposure the exchange may have. The SEC also decided to take a closer look at their digital listings (is it, or is it not a security). Unfazed, BlackRock chose to partner anyway. BlackRock's deeper dive into crypto is a sure sign institutions are looking beyond widespread volatility and increasing the prospect of more traditional finance competitors following suit. Even Fidelity said this deal "brings additional legitimacy and credibility to this emerging space." No crypto collapse here.
As we have covered recently, the extreme selloff in the crypto sector (let's call it an "advantages pricing opportunity") has stimulated acquisitions of weaker firms. FTX and Sam Bankman-Feld has been a big player in acquiring (again, consolidating) firms. Seeing opportunity, SBF has committed around $1B for acquisitions and is the "big kahuna" sniffing around. Along with FTX, Binance, Polygon, Ripple and others, big traditional Wall Street firms like Goldman Sachs ("kicking the tires" at Celsius) and JP Morgan may step up activity. Could Microsoft, Google, Apple and even (gasp) Twitter see opportunity? Hmmmmm!
But enough about us (the U.S.) and our crypto markets. What's going on in the grass roots of other nations? Specifically, some under the radar smaller countries that are actually learning how bitcoin is a big boon to their economies? Probably everyone knows about El Salvador (or should know), right? Well, El Salvador became the first country in the world to use Bitcoin as legal tender. President Nayib Bukele put the country on the Bitcoin bandwagon exactly one year ago this September. The "experiment" is only one year (1) old and the naysayers have already declared it a failure (but, buy stocks and look out five years? Huh?). Fact is, the El Salvador example is spreading.
Neighboring country Honduras planted some "Bitcoin seeds" and (though really small) established Bitcoin Valley (like El Salvador's Bitcoin Beach). The owner of a shopping square in Santa Lucia, where several commercial establishments operate, will accept bitcoin in addition to U.S. dollars and Honduran lempiras. He said all merchants are really excited about adopting bitcoin. "We are all going to participate in this project … Accepting bitcoin will open us to another market and win more customers."
A bigger step up? Costa Rica. Recently a bitcoin enthusiast traveled the pacific coast of Costa Rica using ONLY bitcoin, The vacationer, Eugenio (cool name), wanted to support the adoption of bitcoin and show how easy it was to use. Think about this; grass roots, coast of Costa Rica (jungle?) and here is what local merchants do. Supposedly they would ask if you like to pay with Lightning or on-chain? On-chain transactions take on average 10 minutes to confirm, are slow, and sometimes costly. Lightning transactions are near-instant and near-free. Try that on a merchant in Fargo, ND, or even New York. Seems folks in small towns in Costa Rica are more advanced then here.
Let's go one step even bigger. How about Rio De Janeiro, Brazil? Bitcoin Magazine reports that Rio De Janeiro is moving forward with bitcoin integration. Rio's secretary of finance and planning noted the city's plans to put a percentage of the treasury into bitcoin. Brazil already has tax breaks for bitcoin miners. Rio Mayor Eduardo Paes also said that the city was studying "applying 1% of the treasury to cryptocurrency." Sounds like he is a Michael Saylor (MicroStrategy) fan.
So the "seeds of crypto" have been planted. Just because things are not happening here (in the U.S.) doesn't mean crypto/digital asset/bitcoin adaption isn't happening elsewhere.
It's a big ever changing world in crypto, especially at the grass roots level.
---