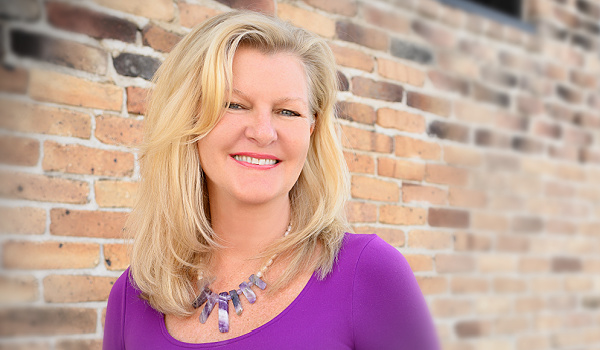 ---
Greetings from Digital Wealth News™ !
Friends, we woke up to an IT world of hurt. First our CEO's computer blew out overnight – then an update to the Yoast SEO tool took our entire website down for a time. All fixed now (yay!), but not without (quite) a little angst first. Thankfully, we have a world class IT team, and even with all that hullabaloo, we still have lots of great new content for you this week! READ UP!!! | Cindy Taylor, Publisher

---
New thought leadership content this week…
WEALTHTECH INSIDER: The Starter's Guide to Building a RIA Tech Stack
For the modern advisor, your tech stack should touch every area of your business – trading, billing compliance, and more
REAL CLEAR CRYPTO: Non-Profits and Blockchain-How Charities Can Benefit
Blockchain technology, philanthropic tokens, NFTs, and the blockchain community can provide benefits to help nonprofits keep up
INTELLIGENCE FOR GROWTH: The Power of Images-5 Tips for Driving Content Engagement
In this article, the marketing experts at TIFIN Clout provide five easy best practices to help you deploy images in your content
JIFFY.ai ILLUMINATIONS: Why Technology Needs to Retire the "MVP"
Technology has become so important to how businesses operate and interact with their clients that it shouldn't be addressed via half measures
Fintech Corner: Why Firms at Scale Need Different Technology to Take Off
The technology that helps a start-up mature and move through its growth phase rarely suits that firm's needs when it comes time to scale
Bill Taylor of Entoro Investments updates us on the markets this past week and movement in BTC, ETH, gold and the S&P 500 in The Taylor Report (8/9/22). From this week's post … "If you think both higher rates, and recession are bullish, and inflation has been defeated…….call me, i can get you a deal on a shiny gold bridge in San Francisco."
---
We finish out the week with more great original content from the DWN editorial team, including the following posts…
The Promise and Limitations of Wealth Management Automation
We revisit an important story from the recent past exploring the potential of automation & AI-enabled programs & tools and how they will help ensure a digital revolution across wealth management
The Week in Digital Wealth (8/10/22)
In this week's column covering digital wealth the world over, we cover news fromBinance, MicroStrategy, Fortress Trust, American Express, CAIS and more
Advisor Tech Talk (8/10/22)
This week in Advisor Tech Talk we dive into the latest wealthtech industry news from Bridge Financial Technology, Smarsh, SMArtX and more
Top 5 VC Deals of the Week in Digital Wealth (8/10/22)
Our top 5 venture capital deals in fintech for the past week, with all but one back up over the $100M figure, came to us from Alt, Tabby, FreshBooks, Marathon Digital Holdings & PayIt
DWealth Muse Podcast: How the Geopolitical Implications of Cryptocurrencies Affect Investment Strategy
In this episode, DWealthMuse host Dara Albright, and guest John Sarson, CEO of Sarson Funds, explore the geopolitical implications of blockchain and crypto and what it all means for your investments
---
MARKETING STRATEGY GUIDE FOR FINANCIAL ADVISORS
In the Marketing Strategy Guide for Financial Advisors eBook from TIFIN Clout, we cover how to identify and target your ideal customer, how to determine which channels make sense for your firm, and how to measure the impact of your marketing efforts……. CLICK HERE TO DOWNLOAD
---
CURATED INDUSTRY CONTENT
Check out our homepage for other great content, read up and GET YOUR SMART ON about the future of digital wealth!!
Wishing you and yours a great week!!!

ABOUT DIGITAL WEALTH NEWS:
Our content creation and amplification platform includes insightful industry news & market commentary, meaningful partner content and executive profiles you won't find elsewhere.
Special thanks to our Chief Technology Officer Michael Fabing and my partner (and husband) Bill Taylor on their efforts to roll out this new enterprise. I also want to thank our friend and partner Dara Albright, one of the most important fintech thought leaders in the world, who has recently joined Digital Wealth News as a partner and host of our ground-breaking podcast series Dwealth Muse and will be spearheading our new joint venture education initiative – DWealth Education.
Our editorial coverage takes a new view toward the fintech revolution as it has evolved and matured, featuring industry news, thought leadership, and the latest industry press.
Digital Wealth News ™ was Created with the Following Key Parameters:
Daily Editorial & Weekly Newsletter pushing stories to Website – https://dwealth.news/ – and social media channels – including LinkedIn, Twitter & Facebook
Weekly Newsletter emailed to proprietary database of RIAs, wealth managers, VCs, hedge funds, fintech professionals and organic sign-ups –plus- select names from Fintrx, Crunchbase and other key databases
Light but authoritative editorial feel – non-technical – but informative. Digestible business read for those interested in, affected by, or involved in the new digital wealth economy;
Coverage of Digital Wealth Topics Including the Following Categories:
Digital Currencies & The New Token Economy
Security Tokens, NFTs & the Metaverse
Trading Technologies
Digital Investing Platforms
WealthTech & Robo-advisors
Legal & Legislative Issues
Fintech At Large & More
Sign up for our free newsletter, reach out to me on Linkedin, Twitter or Facebook and thanks for stopping by!!
---