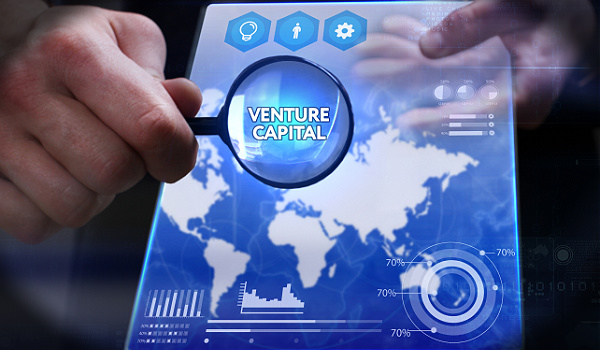 ---
This will be a short but sweet fintech funding VC overview today, as we've had a lot of IT issues to contend with.  Ahhhhh, IT still affects us all in the end, doesn't it?!  So, to that end, please pardon our brevity in this opener, but you know we'll be back to our usual chatty(!) self next week.  Let's jump straight into a quick look at the top trends emerging from this week's set of funding winners:
We're seeing some bigger $100M+ deals again, but with DEBT.  That's not quite as friendly as equity, is it?
The CEO/Chairman of one of this week's "winners" – Marathon Digital Holdings – is a gentleman named Fred Thiel, BUT, as it turns out, he is NO RELATION to Peter Thiel (I had to check!);
We're continuing to see deals come out of more international markets this week and along with America's heartland – Kansas City – and a little VEGAS BABY thrown in for good measure.
Without further ado, here are this week's top 5 fintech VC deals for the week below, in order from highest to lowest funding levels.
---
$200M, Debt | SF | Alternative asset platform | Atalaya Capital Management |
LinkedIn Overview:
"At ALT, we're on a mission to unlock the value of alternative assets, and looking for talented people who share our vision. Our platform enables users to exchange, invest, value, securely store, and authenticate their collectible cards. And we envision a world where anything is an investable asset. "
$150M, Debt | United Arab Emirates | BNPL Platform | Atalaya Capital Management, Partners for Growth |

LinkedIn Firm Overview:
"Tabby creates financial freedom in the way people shop, earn and save by reshaping their relationship with money. Tabby lets you shop now, pay later and earn cash – without the interest, fees or debt traps. Over 3,000 global brands and small businesses, including Adidas, H&M, IKEA, SHEIN, and Bloomingdale's use Tabby to accelerate growth and gain loyal customers by offering easy and flexible payments online and in stores. Tabby is the Middle East's first and largest buy now, pay later provider and has raised +$180m in funding from global and regional investors. Founded by CEO Hosam Arab (previously Co-founder and CEO of Namshi) and COO Daniil Barkalov (ex-Lamoda)."
$125M, Debt | Toronto, Canada | Accounting software platform | BMO Financial Group, J.P. Morgan |
LinkedIn Firm Overview:
"#1 accounting software in the cloud for self-employed professionals and their teams. Other ways to connect with us: Visit the FreshBooks Blog: freshbooks.com/blog Send us a tweet: twitter.com/FreshBooks Find career opportunities: freshbooks.com/careers"
4
Marathon Digital Holdings
$100M | Las Vegas (baby!) | BTC Ecosystem | Silvergate Bank |
LinkedIn Overview:
"Marathon Digital Holdings is focused on securing and supporting the development of the Bitcoin ecosystem by building one of the largest, most agile, and most sustainable bitcoin mining operations in the world. We're here to help make Bitcoin more secure and more widely adopted by bringing a professional and innovative approach to securing the blockchain. The information, views, facts and opinions expressed throughout any social media, blogs, videos, written material, website or any medium of information, shared by Marathon Digital Holdings, Inc. are solely those of the author or other content provider and do not express our information, views, facts or opinions. Marathon Digital Holdings, Inc. has neither independently verified any such material, nor does it otherwise endorse or confirm the information provided by the author, or other content provider."
$90M| Kansas City/London | Digital govt. services & payments | Macquarie Capital Principal Finance, Insight Partners, Weatherford Capital |

LinkedIn Overview:
"Payit™ is the fast, fair, simple and safe way to pay & get paid. Behind Payit™ is a team of progressive thinkers, taking inspiration from technology and design to transform the way we send and receive money through open banking. Payit™ is brought to you by NatWest, but you don't need to be a NatWest customer to use it."
We'll be back next week with more news on fintech VC funding.
---