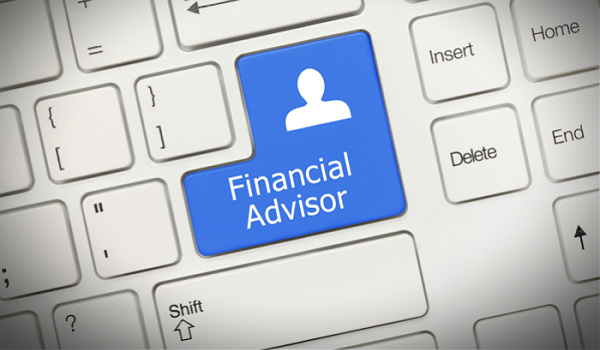 ---
By Christopher Robbins
Do we focus too much on the little guy?
I know that early on in my tenure writing about financial advisors, I certainly did. I loved the small, upstart firm to the point where I was probably biased towards young, low-AUM advisors experimenting and innovating to find new ways to grow and improve the client experience.
From a writer's perspective, they were very interesting to write about, and it makes sense that they were probably interesting to some readers, but let's face it—the most influential players in financial services and wealth management are now and have always been to this point the huge incumbents, and so far no revolution in technology, business practice, consumer preference, diversity, equity, inclusion, social justice or regulation has done anything to change that fundamental truth.
And as much as fintech writers like myself love embracing the startups with flashy new technology solutions, the truth is that the wealthtech market at least will continue to be a pie gobbled up by a limited set of very larger and very rapidly growing firms.
On that note, here are the advisor tech headlines for this week, all from very large and successful incumbent firms.
---
Riskalyze—Riskalyze has launched Ultimate, an intuitive, holistic solution for firms designed to provide a consistent client engagement process across all their advisors and next-generation compliance analytics to protect and grow their businesses all while keeping pace with an ever-changing regulatory environment.
Riskalyze Ultimate was born out of feedback from CEOs, CCOs and heads of wealth management who have seen amazing results with both Command Center and Riskalyze's client-facing risk tools. Ultimate is the unified solution. Through this, advisors can help clients visualize and understand the relationship between risk and reward, while their firm leaders can ensure their businesses are protected and growing. 
Goldman Sachs—Goldman Sachs announced the completion of the acquisition of NextCapital Group, Inc. (NextCapital). The transaction will accelerate the expansion of Goldman Sachs' services to the growing defined contribution (DC) retirement market through personalized managed accounts and digital advice. NextCapital's platform will become part of Goldman Sachs Asset Management's Multi-Asset Solutions (MAS) business, and the company's team of over 150 professionals has joined the firm.
NextCapital is an open-architecture digital retirement advice provider based in Chicago. Together, Goldman Sachs Asset Management and NextCapital will continue to partner with financial institutions across the United States to deliver personalized retirement planning and managed accounts to individual investors through workplace retirement plans and individual retirement accounts (IRAs).
Raymond James—Raymond James introduced a new education offering called Tech Savvy which provides advisors with advanced training on integrated practice management technology.  The technology education program is comprised of multiple tracks and offers training on foundational technology through the adoption of new applications and enhancements. Tech Savvy's virtual sessions, hosted by live tech consultants and recorded for later replays, are designed to help advisors master targeted areas of practice technology. Courses are highly interactive and encourage hands-on practical application throughout.
Morgan Stanley—Morgan Stanley announced three strategic product enhancements to its stock plan platforms Equity Edge Online (EEO) and Shareworks, designed to streamline functionality for Morgan Stanley at Work's corporate clients and their workplace participants.
With these technology upgrades to EEO and Shareworks, corporate clients will experience new processes that drive efficiency, increase productivity, and boost satisfaction.
New technology capabilities and features on the platforms include:
Expanded fractional shares transaction capabilities in both Shareworks and EEO that enable stock plan participants to trade any fractional portion of their equity shares—or sell just enough to cover taxes and keep the rest. This helps them to keep a higher number of equity shares after vesting, widens their tax strategy choices, and drives deeper engagement and satisfaction with their plans.
A fully automated Leave of Absence administration process in Shareworks in which stock plan administrators no longer need to manually update individual vest schedules when a participant goes on leave and/or returns. Plan administrators can now handle this frequent occurrence automatically with a simple status rule—saving time and minimizing errors.
A new automation framework in EEO called Workflows allows stock plan administrators to build custom automated processes, reducing individual manual steps. The automated Workflows help administrators coordinate and deploy end-to-end processes in the platform itself, store whatever parameters they need, isolate specific populations of participants, and run workflows for specific events—all from one place.

---