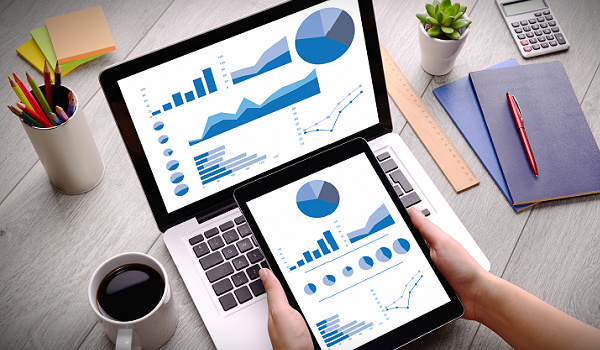 ---
By Chris Robbins

This week in advisor tech news we have the rollout of a new TAMP from enterprise advisor services fintech FusionIQ, a continued expansion of Facet Wealth's leadership team and a brand-new competitor in the tech-enabled OCIO marketplace in the form of TAIKO.
Without further ado, here are our advisor tech headlines for the week.
---
Elements



Elements announced it has appointed Wade Anderson, former Vice President of IQGeo, as Chief Operating Officer.  Anderson will provide strategic direction to the firm's vision to revolutionize and streamline how advisors attract, onboard and deliver ongoing advice to their clients. 
Over the last 10 years, Anderson has worked to create operational solutions in the B2B software sector, improving processes that have had profound impact on organizational continuity. This parallels the mission of Elements, which provides a simpler way to get actionable financial advice into the hands of clients at scale. He is tasked with developing and improving current systems, processes, controls and procedures that will improve the overall efficiency of Elements, ensuring advisors have the tools to make clients' financial lives better. 
Facet Wealth



Facet Wealth announced that it has appointed Personal Capital alum Vince Maniago to the position of Chief Product Officer.  Maniago joins the firm's executive team to further Facet's mission to improve the lives of millions of Americans by offering impartial and invaluable financial advice and services at an affordable, subscription fee.
Most recently, Maniago served as the Chief Product Officer for Personal Capital. He has also held key posts at leading technology firms such as Mint.com, E*Trade, and Yahoo!. During his first three months at Mint, Maniago invented a patent-pending system and user experience (UX), which was a revenue driver for Mint.
FLX Networks

FLX Networks announced a capital raise of $10 million. The growth equity round, which values the company at approximately $50 million, was led by global investment manager Barings, with participation from industry leaders Allianz Life Ventures and Broadridge Financial Solutions (NYSE: BR).
The raise reflects cross-industry confidence in the platform and coincides with several milestones for FLX Networks. The Company, which will celebrate its third anniversary in December, achieved over $1 billion in investment product sales, saved member asset managers more than $10 million in discretionary costs, and surpassed 1,000 in overall industry membership. To continue momentum, the new capital will be allocated to technology builds and new personnel.
FusionIQ



FusionIQ announced the rollout of its new Turnkey Asset Management Platform (TAMP). FusionIQ's finTAMP provides wealth managers unique access to investment options including fixed income and alternatives all within a digital workflow, unlike traditional TAMP providers.
In contrast to robo-advisory platforms with limited flexibility, FusionIQ's finTAMP offers a wide range of investment models that provide advisors, investors, and clients a unique opportunity to interact and select from a vast array of vetted, digitally distributed, institutional quality model portfolios and strategies. finTAMP allows financial advisors, including professionals at top independent broker-dealers, to combine their expertise with robust technology and support to deliver highly customized solutions to their clients. The platform represents one integrated digital workflow that eliminates the need for firms to rationalize multiple legacy platforms.
Laserfiche
The SaaS provider of business process automation and intelligent content management has launched an expansion of its intelligent data handwriting recognition for Laserfiche Cloud. This feature allows businesses and organizations to extract handwritten text from semi-structured documents, a feature which provides many benefits for process automation.
The firm also expanded intelligent capture capabilities earlier this year by adding full-text searchability to both video and audio files stored in Laserfiche, such as video meeting recordings from Zoom or Google Meet, along with voicemails, all of which can also hold valuable and actionable data for many organizational types, including financial firms.
Lumiant
Lumiant announced the addition of three U.S. sales team members: Laura Holt, Head of Enterprise Sales; Nicola Perry, Regional Vice President of Sales; and Arati Narayan as Customer Success Manager. After launching in the United States in May, Lumiant quickly announced significant funding from strategic investor Savant Wealth Management and renowned financial advisor Ric Edelman. This funding, coupled with a growing U.S. sales team, will set the pace for rapid growth. Through its strategic partnership with Savant, Lumiant is already serving more than 100 advisors across the country, with more being added each month.
New hires Holt, Perry and Narayan will work to deliver Lumiant's value proposition to prospective advisors, while building upon Lumiant's tradition of personalized support for existing customers. Advisors who use Lumiant have experienced more engaged and committed clients, increased referrals, and improved revenue and retention.
MaxMyInterest
MaxMyInterest announced that Ateet Adhikari has joined as Chief Operating Officer. Adhikari will be responsible for identifying new opportunities for growth and innovation; supporting relationships with partners; overseeing Max's daily operations, compliance, and customer success program; and mentoring and growing Max's team.
Prior to joining MaxMyInterest, Adhikari was the Chief Operating Officer of ShopRunner, where he was a key player in the capitalization, growth and ultimate sale of ShopRunner to FedEx in 2020. In this role, Ateet led strategy, partnerships, account management, operations, innovation, legal, human resources, and governance.
SMArtX



SMArtX announced 12 strategies have joined the SMArtX platform from six leading asset management firms. The additions bring the total number of strategies to over 1,103 as the platform marks a 19% increase in the number of available strategies over the last 12 months.
Five of the firms are new to the platform – Distillate Capital, Earnest Partners, First Eagle Separate Account Management, Leeward Investments, New York Life Investments – and added eight strategies in total, while Congress Asset Management Company increased their presence by 50% with another four strategies. The ongoing demand comes as the SMArtX platform continues to grow in assets and expand its custodial relationships. Furthermore, the volatile markets have advisors harvesting losses after several years of positive market returns. This provides the opportunity to allocate to new strategies without incurring a larger tax bill.
Taiko

Taiber Kosmala & Associates, LLC, an independent investment consulting firm advising on over $15 billion in client assets, announced the launch of Taiko, a boutique, full-service OCIO solution built for RIAs, national advisory firms, broker dealers and trust companies. Combining the institutional research platform and consulting heritage of Taiber Kosmala with innovative, custom technology, Taiko provides growth-minded firms with bespoke institutional-grade investment portfolios, a personalized investment and operations back-office and an integrated technology stack.
Designed to serve RIAs and financial institutions ranging from $100 million in AUM to multi-billion-dollar national enterprises, Taiko applies an institutional-caliber process to each client by delivering a curated gallery of investment strategies supplemented by custom practice management tools and technologies. Taiko's platform provides operational, technological, marketing and compliance support, empowering time- and resource-challenged financial advisors to accelerate growth and profitability, while achieving a better work-life balance.
---