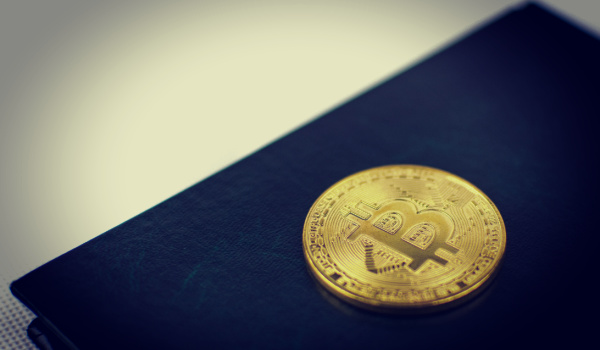 ---
Editor's Note: Since the FTX/Binance story broke on 11/8/22 (after this weekly column originally published), Bitcoin has become significantly more volatile.  As of 11/9/22, 12:30MT, BTC is currently trading @$16,900, and it will no doubt continue to fluctuate in the coming hours and days.  We suggest you refer to Coindesk or other resources for more up to date pricing on BTC, as we publish our content on a weekly basis, to coincide with our weekly newsletter send.

Separately, the FTX/Binance story itself also continues to unfold, with more new details forthcoming by the hour, including a tweet on 11/9/22 from Binance that it does not intend to continue to pursue the potential acquisition of FTX.com.  We encourage you to refer to other crypto  media resources for up to the minute details on this rapidly evolving story, which as of 11/11 has turned into a bankruptcy for FTX.  Frankly, jaw-dropping.  CLT/DWN
---
By Christopher Hamman
Bitcoin Prices Come Back to Life Over $20k.
Binance is looking to buy the international division of crypto exchange FTX.
Bitcoin closed above $21k, which shows confidence in a possible return to a "HODL" state for the cryptocurrency (HODL: Hold on For Dear Life!).
Dogecoin was up 4.18% at 12 cents to the dollar as armchair pundits explored the memecoin's love affair with Elon Musk. 
Ethereum prices remained marginal at 0.26% $1,635.
---
Binance Looks to Buy International Arm of FTX
(See Editor's Note above)

In a surprise announcement Tuesday morning, it was announced that Binance is in discussions to acquire FTX' international division, which is said to be experiencing a liquidity crunch. 
Many were caught by surprise by the announcement as FTX founder Sam Bankman-Fried has been jumping in to help beleaguered crypto industry firms such as Voyager, etc. 
The deal was revealed on Twitter in tweets by both the FTX and Binance CEOs, with terms undisclosed.
Coinbase Losses Climb to $545 Million
San Francisco-based Coinbase revealed in a shareholder letter that it lost $545 million in the last quarter. 
The current " macro headwinds are beyond our control," the letter read.
The cryptocurrency exchange indicated that it will continue to pivot on partnerships with institutions to drive further adoption. 
Coinbase announced a partnership with BlackRock (in September 2022) and, more recently, with Google. 
Meta Partners with Polygon on Zero-Fee NFTs
Social media giant Meta announced content creators can mint and share gas-free NFTs on Polygon ($Matic). 
Polygon in a blog post indicated that US content creators had already started sharing NFTS experimentally in May. 
Celsius Networks Faces New Investigation 
Bankrupt cryptocurrency lender Celsius Networks is facing fresh fire regarding possible "Ponzi-like" operations. 
A New York bankruptcy court directed the Celsius creditors committee and a court-appointed examiner to investigate if the lender used deposits to meet up with payment responsibilities.
New York Fed Completes Successful CBDC Transfer Tests
The New York Fed reduced the clearing time for on-chain digital dollar transfers from 48 hours to under 15 seconds in a recently concluded experiment with Central Bank Digital Currencies (CBDCs).
The experiment tested digital greenback flows across borders using four blockchains. 
Though the Fed remains hawkish about CBDCs, Project Cedar: Phase One was successful. 
Circle Creates and Invests in New Reserve Fund
Dollar-denominated stablecoin provider Circle introduced a new investment vehicle for the assets backing the USD Coin (USDC). 
BlackRock Advisors manages the Circle Reserve Fund. Invested equities include Circle's asset holdings and returns from short-term Treasury bills. 
The fund will have 80% US treasury bills alongside 20% cash and is exclusive to the stablecoin provider. The fund also has the Bank of New York Mellon as its custodian. 
Goldman Sachs Classifies New Cryptocurrencies 
Goldman Sachs created a new cryptocurrency classification system in partnership with Coin Metrics. 
Datonomy helps institutional investors navigate the complicated cryptocurrency industry known for high risk and volatility. 
Deribit Reports Hot Wallet Hack 
Cryptocurrency options trading firm Deribit announced a $28 million hack of its hot wallet. Cold wallets were not affected, and company reserves will cover the losses. 
Moneygram Introduces Cryptocurrency Purchases and Sales 
Moneygram announced the launch of a cryptocurrency service. US customers will now be able to buy, sell and hold Bitcoin (BTC), Ethereum (ETH), and Litecoin (LTC).
The service runs off Moneygram's partnership with Coinme. 
MicroStrategy's Q3 2022 Losses Thin Out YoY
Business intelligence company MicroStrategy announced a tapering of its losses regarding its Q3 earnings. The firm acquired 301 Bitcoins. 
According to its Securities and Exchange Commission (SEC) Form 10-Q filing, the firm earned $125.4 million, a decrease of $2.6 million a year earlier. Non-GAAP diluted losses are at $10.8 million as against $28.4 million in 2021. 
Kraken Creates NFT Marketplace
Cryptocurrency exchange Kraken launched its Solana (SOL) and Ethereum (ETH)-based NFT marketplace. Starting with 70 collections, customers can host NFTs on the exchange at zero cost. 
Customers and artists can now offer their NFTS in 6 fiat currencies and over 200 cryptocurrency tokens. 
Fidelity Digital Assets Opens Early Access to its Crypto App
The digital assets subsidiary of Fidelity Investments launched the waiting list for its upcoming retail cryptocurrency trading app. 
"Fidelity Crypto" will allow commission-free trading, although trading spreads could reach up to 1%.
Elusiv Announces Seed Round 
Web3 privacy protocol startup successfully raised $3.5 million in a seed funding round led by Staking Facilities Ventures and Long Hash Ventures. Privacy is a hot-button topic in the decentralized space, but major players aren't backing down.
Elusiv is backed by top decentralized guns, including Moonrock Capital, Token Ventures, Equilibrium, NGC Ventures, and others. 
And that's a wrap! We will keep bringing you the best in the decentralized industry! 
---