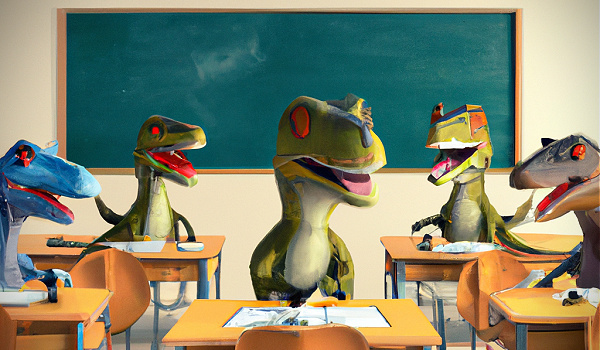 ---
By Ben Way, CEO The Rainmakers, Inc.
Education has always had an aspect of repeatedness and boredom associated with it, some argue that this is because the education system is mainly built around the human model of learning. The personalization and interest-driven learning of AI will change that.
Gamification is the use of game-like elements such as rewards, points, and competition to encourage certain behaviors. It has been applied in education to help students learn faster and retain more information. Students who believe they are playing a game are less likely to become frustrated with tasks that seem tedious or repetitive.
Crypto technology allows you to take gamification one step further by not only allowing the enjoyment factor of playing a game while learning, but also by rewarding the user financially for engaging in constructive behaviors that benefit them.
Ultimately gamification is about dopamine, we are learning how to hack the brain's reward centers, but what is dopamine?
Dopamine is a neurotransmitter that is mainly responsible for controlling the brain's reward and pleasure centers, ultimately the feeling you get when you have achieved something, or a wave of happiness is caused by dopamine.
Breaking down education into both dopamine and financial rewards also has other benefits, it allows of the tracking of progress in real time, no longer restricted by arbitrary learning cycles and times it allows the user to learn and progress at their own rate and skillset without the painful and anxiety inducing formal tests of the past.
This revolution is already in progress, you only have to look at gamified education such as DuoLingo which uses a combination of XP, points and league tables to see the power of platform. This is backed up in numbers Duolingo has 40 million active users and has reached a staggering 500 million users worldwide2.
According to research from blockchain and crypto firm Sarson Funds, over 500 new Web3 communities are launching every day1. This tsunami of new projects will completely transform education and the way we learn. Tech companies are increasingly turning to gamification to spread awareness and enthusiasm for their offerings. One company that is taking this to an extreme is the American Crypto Academy. They have developed an e-learning platform that not only educates with engaging and straightforward content in a typically complex and difficult to understand subject matter area but also actively gamifys every part of the education experience3 and connecting those rewards deeply into the crypto ecosystem.
With over 100,000 Web 3 companies estimated being launched this year4 the potential of this technology to change education and beyond cannot be understated.
---