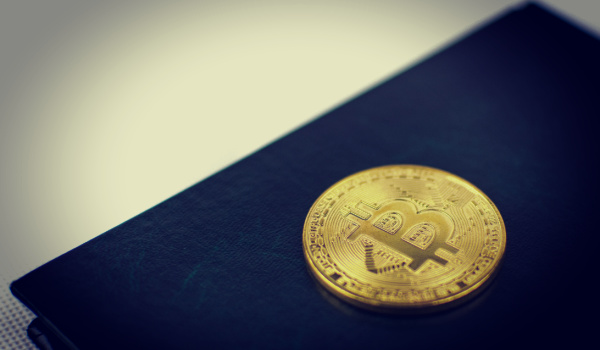 ---
By Christopher Hamman
What a week!
Bitcoin prices slightly reclaimed lost territory. The bulls believed that the sought-after silver lining had finally arrived. 
Embattled FTX founder, Sam Bankman-Fried, went on an "apology" tour, shifting blame without taking personal responsibility for his actions. 
Larry Fink said most of the current cryptocurrency companies will fail. He also expressed optimism about the tokenization of securities. 
Kraken and the US Treasury reached a settlement regarding trading with Iranian customers. 
Here's how things went down. 
---
Bitcoin Prices Sluggishly Recovered as the Markets Remained Uncertain
Bitcoin prices moved from $16,085 on Monday, November 28th, 2022, to $17,326.05 a week later. 
While momentum recovered slightly in the marketplace, tokens still showed sideways trends as more failures and bankruptcies occurred, with critics announcing the end of the industry as we know it.
The DeFi space kept sliding as weakness from the broader cryptocurrency space continued to cause chaos. 
The Altcoins followed Bitcoins' lead. 
The FTX Saga Continued
The effects of FTX's failure continued to reverberate throughout the crypto space and beyond. Sam Bankman-Fried granted interviews and showed no evidence of remorse. 
Industry leaders, however, remained skeptical about irregular accounting procedures, with Coinbase CEO Brian Armstrong tweeting that "even the most gullible person should not believe Sam's claim that this was an accounting error."
The FTX US-owned crypto derivatives platform LedgerX is up for sale. According to reports, several heavyweights, including Gemini, Kalashi, and BitPanda, are interested in a buyout. 
SBF has said that he will eventually testify before Congress and has received official invitations from State regulators to testify, including the Texas State Securities Board (SSB).
BlockFi Filed for Chapter 11 Bankruptcy Protection
The chaos from the FTX debacle continued to grow and spread throughout the crypto space. Cryptocurrency exchange and trading platform BlockFi bit the dust and filed for chapter 11 bankruptcy with eight associated subsidiaries. 
FTX is BlockFi's second-largest creditor with a $275 million credit line. The crypto company also owes the SEC $30 million. 
Ankura Trust, the creditor aggregation company, is owed $729 million. 
OpenSea Added BNB Chain, will Integrate with Seaport Protocol
In a Twitter post, NFT Marketplace announced support for BNB Chain. The NFT marketplace also indicated onboarding to its Seaport protocol would occur before the year runs out. 
Blockchain.com Achieved Industry-Standard Compliance
Cryptocurrency wallet service Blockchain.com announced its achievement of the Organization Control (SOC) 2 Type I and Type II certifications from the American Institute of CPAs (AICPA).
The certification occurred after a rigorous audit of its customer data handling processes and is one of the highest-rated certifications for customer data handling. 
Coinbase Terminated Support for Several Tokens Due to Low Usage
Cryptocurrency exchange Coinbase indicated that from December 5, 2022, it would no longer support Bitcoin Cash (BCH), Stellar (XLM), Ethereum Classic (ETC), and the Ripple (XRP) tokens because of low usage. 
Users can still retrieve their tokens via seed phrases from their wallets. 
Tether Founder Defended the Stablecoin Regarding Proof-of-Reserves
Following reports that Tether lacked transparency in its operations, Reeve Collins, former co-founder, said, "in the last eight years of Tether's operating history, they've always redeemed every token for exactly one dollar." 
Reeve sold the company in 2015 but reiterated that Tether posts different "audits" as Proof-of-Reserves on its website. 
Kraken Resolved its Iranian Case with the US Treasury
Cryptocurrency exchange Kraken agreed to pay over $362,000 to the US Treasury as part of a settlement deal for providing services to Iranian customers. The firm will also invest $100,000 to deploy compliance measures. 
According to the Office of Foreign Assets Control (OFAC), Kraken processed 826 transactions worth $1.7 million to users of the sanctioned country. 
BlackRock CEO Showed Support for Crypto and Blockchain, Foresees Further Collapse
At the recently concluded New York Times DealBook Summit, BlackRock CEO Larry Fink expressed his positive outlook on the potential of the cryptocurrency industry and blockchain technology. Fink said, " I believe the next generation for markets and next generation for securities will be tokenization of securities." 
Fink, who previously had been crypto-skeptic, also opined, "I actually believe most of the companies are not going to be around."
Chainlink Launches Staking on Ethereum Mainnet
Chainlink, in a tweet, announced the launch of its "Chainlink Staking v0.1" on the Ethereum mainnet by December 6th, 2022. 
The network also indicated that staked users can redeem and collect LINK tokens.
Chainlink has received increased interest and adoption rates in the cryptospace following partnerships and collaborations. 
We will continue to serve you with the hottest stories and events occurring in the industry!
Stick with us for more industry highlights as cryptocurrency adoption continues to grow!
---