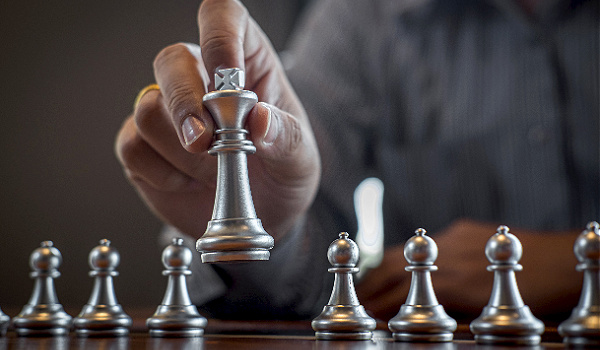 ---
The week after Thanksgiving brought several high-profile executive announcements across the fintech and wealthtech spaces.
Smarsh, the digital communications content-focused regtech enterprise, continues to expand its executive team.  Earlier this week, the company announced the additions of Mike Cagle, Chief Financial Officer, and Leander LeSure, who will serve as the company's Chief People Officer.

Kim Crawford Goodman, who was appointed Smarsh CEO in June, indicated that the hirings reflect the need for the regtech provider to be able to have the expertise to stay ahead of the fast-changing regulatory environment.
Regtech firm expands leadership team
"I am thrilled to welcome Mike and Leander to the Smarsh team," Goodman said in a company release. "As the regulatory landscape continues to evolve and our company's growth accelerates, it is essential that we have a leadership team that has proven experience with SaaS solutions for the financial services and RegTech industries.

Smarsh provides capture, archiving and oversight solutions for companies in highly regulated industries. The additions to the leadership team come as the pandemic-sparked work-from-home trend continues to expand, unleashing a torrent of internal digital messages that businesses such as banks, broker-dealers, financial advisory firms and government agencies must preserve for regulatory purposes.
Most recently, Cagle was the Vice President of Financial Planning and Analysis at Veeam Software. He has over 20 years of fintech and SaaS experience.

LeSure – who also has 20 years of experience in his field – comes to Smarsh after serving in senior-level human resources positions at several prominent finance companies, including Western Union and American Express. In addition, he's a veteran of the U.S. Navy.
Cagle will be based in Atlanta, while LeSure will work from Chicago.
Atria Adds Former LPL Financial Divisional President
Meanwhile, Atria Wealth Solutions announced the appointment of William "Bill" Morrissey, Jr. to the newly created role of Managing Director and Head of Independent Channel.  He will be reporting directly to Doug Ketterer, CEO and Founding Partner.
"In just five short years since our launch of Atria, our organization has achieved remarkable results that take decades for most firms in our industry to deliver," said Ketterer in a press release. "The addition of Bill better positions us and our independent financial professional clients to realize the abundant growth opportunities that exist today."
Previously Morrissey held several senior leadership roles across LPL Financial, including Managing Director and Divisional President, Business Development, as well as senior roles with other top institutions such as Fidelity Investments and Merrill Lynch. Morrissey has also worked previously at Guardian Life Insurance Company, where he served as Head of Wealth Management.
Private Equity-Backed Investments in Tech Platforms
Lee Equity Partners, a private equity firm, is the majority equity owner of Atria.  With the backing of Lee Equity Partners, Atria has invested heavily across its tech stack, including its Unio advisor platform as well as its Clear1 web portal for financial advisors and their end clients.
Morrissey told Digital Wealth News that Atria's tech stack and development approach significantly influenced his decision to join the firm.
"I've seen how legacy programs work and are adjusted to fit our financial professionals' evolving needs.  All too often, that process is like fitting a square peg into a round hole," he said. "However, that's not the case at Atria. I've found the way the development team utilizes advisor feedback to be unique in the industry. Their intentional feedback loop yields easier-to-use, specified, integrated products, like the award-winning Unio and Clear1 platforms."
"By carefully listening to our financial professionals in the field, we will continue to create technology solutions that deliver today and into the future," he said.
Atria reportedly has over 2,500 financial advisors and more than $100 billion in assets under administration.  Atria's independent channel encompasses subsidiary firms Cadaret Grant, Next Financial, SCF Securities and Western International Securities.