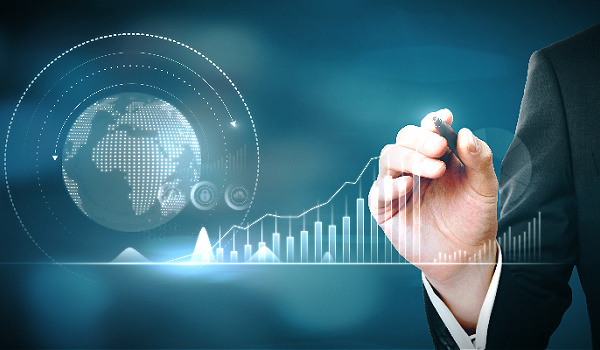 ---
By Chris Robbins

It was a slow holiday week in the wealth tech sector, but a busy week in fintech in general.
Technology doesn't observe holidays, the ongoing march of announcements in crypto, banking and personal finance in particular continues at a very brisk pace.
That being said, there were two important advisor-related announcements from Cambridge and Riskalyze during the abbreviated work week.
Without futher ado, here are you weekly digital wealth headlines:
---
Wealthtech and Advisors
Cambridge Investment Research
Cambridge announced the promotion of Val Vest to Senior Vice President and Chief Experience Officer. In this new role, Vest will work with teams across the firm to further align and drive key business strategies and outcomes designed to deliver world-class financial professional and associate experiences. The promotion is part of Cambridge's continued commitment to efficiency, digital transformation, and enhancing its service model.
Riskalyze
Riskalyze announced a strategic partnership with compliance software firm InvestorCOM. The partnership will afford advisors access to industry-leading rollover compliance workflows that include analysis of proposed rollover transactions, plan fee lookups and documenting recommendations, freeing up time for valuable face-to-face meetings with clients. As a result of this integration, advisory firms can start a proposal workflow within the Riskalyze growth platform and, upon selecting "rollover analysis," access InvestorCOM RolloverAnalyzer to seamlessly analyze and document best-interest rollover recommendations for clients. Upon completion of this component, which ensures full compliance with recently introduced Department of Labor (DOL) requirements governing retirement plan rollovers, advisors are automatically redirected to Riskalyze to complete the proposal and close new business.
Crypto, Blockchain and Digital Assets
Bitget
Bitget launched "MegaSwap", a new feature on its platform that enable the platform's users to trade or swap their digital assets for over 10,000 cryptocurrencies on a DeFi environment. With a MegaSwap account, users can gain access to trade through eight influential chains and 10 important DEXs while staying on Bitget's platform. The feature bridges the freedom and variety of DeFi with the security and convenience of CeFi, enabling users to enjoy the best of both worlds.
Core Scientific
Core Scientific announced that, after a comprehensive review of potential alternatives and exhaustive discussions with various Company stakeholders, the Company expects to enter into a restructuring support agreement (the "Restructuring Support Agreement") with the Ad Hoc Noteholder Group, representing more than 50% of the holders of its convertible notes. To implement the comprehensive restructuring transaction contemplated by the Restructuring Support Agreement, on December 21, 2022, the Company filed voluntary petitions for reorganization under Chapter 11 of the U.S. Bankruptcy Code in the U.S. Bankruptcy Court for the Southern District of Texas. The Company plans to move swiftly through the restructuring process. 
INX Digital
INX Digital announced that it has officially entered into a strategic partnership with SICPA, a global leader in authentication, revenue realization and secure traceability solutions, to help governments develop innovative and sovereign central bank digital currency ecosystems. The joint venture, incorporated in Switzerland, combines both blockchain-based infrastructure and digital cash technologies to address the key requirements for Central Bank Digital Currencies, including privacy, security, financial inclusion, resilience and more – paving the way for the development and launch of a secure and scalable environment for all central banks to deploy digital currencies.
Fintech, Personal Finance and Apps
Finiac
Finiac announced the release of a free database offering risk-focused analysis of 40,000 publicly traded assets, including stocks, ETFs, and a huge range of cryptocurrencies. The resource, freely available at https://finiac.com/explore, is the most extensive collection of risk-centric investment analysis available anywhere. The Tampa-based startup, formerly known as RiskSmith, is currently in a one-million-dollar pre-seed funding round led by Mercury Digital Assets, the leading digital asset and cryptocurrency trading technology provider.
Twig
Twig is continuing its expansion with the acquisition of Vybe technology, a leading provider of teen banking services. This new development follows the re cent acquisitions of UK businesses Loopster and Mobi.market, and marks a major milestone for Twig as it strives to become the go-to platform for the Gen Z market.
Banking, Payments and Infrastructure
MoneyGram
MoneyGram announced the launch of MoneyGram Online ("MGO") in Brazil. Consumers can now use the Company's leading website to send funds from Brazil in near real-time to family and friends around the world. Recipients can receive money through the Company's suite of options designed to meet their unique needs, such as account deposit, mobile wallet, and cash pick-up from retail locations. MoneyGram is launching this service with zero transaction fees for consumers.
Access Softek
Access Softek partnered with First Technology Federal Credit Union (First Tech), a full-service credit union that serves affiliated technology companies and their employees, to offer EasyVest, a robo-advisor designed to seamlessly integrate with any financial institution's online and mobile banking platform. To complement their full-service model provided via Raymond James, First Tech selected EasyVest, which provides a low cost, low minimum, digital first solution for self-directed investors. EasyVest is a natural choice for members interested in getting started with investing small amounts over time.
Gynger
Gynger announced that it has raised $11.7 million in seed funding and $10 million in debt financing. Having quietly built its platform and customer base, Gynger is emerging from stealth to expand its operations to help startups access the tools they need to grow. Upper90 and Vine Ventures led the round with participation from Gradient Ventures, Google's AI-focused venture fund, m]x[v Capital, Quiet Capital, and Deciens Capital. Upper90 is also providing the initial $10 million debt facility.
REtech, Insurtech and Investing
Marlette Holdings
Marlette Holdings announced an integration partnership with MRI Software, a global leader in real estate solutions. Marlette recently acquired Till, a leading Flexible Rent platform. This technology provides renters with a unique payment flexibility tool to further increase their financial confidence. The Best Egg Flexible Rent platform allows renters to personalize their rental payments, breaking each month's payment into smaller, more affordable amounts that are paid throughout the month. This technology will embed Flexible Rent into MRI's RentPayment solution as an available payment option for residents to select, without having to leave the MRI portal. Thousands of multifamily property managers use MRI's open and connected software to manage millions of renters across the country.
Nami Insurance
Nami Insurance officially launched the "Proof of Concept" that proves the feasibility and practicality of the first cryptocurrency insurance product in Vietnam. The decentralized hedging protocol Nami Insurance utilizes blockchain technology to enable a decentralized insurance service and transforms trade risk into the first flourishing opportunity ever. This insurance product is a member of the Nami Foundation, which will define a fully – equipped ecosystem of decentralized financial products in the wake of previously successful initiatives like Nami Futures and Nami Exchange.
Pepper and Notion
Pepper and Notion announced they have combined, creating a leading IoT and smart home platform business that will offer insurance carriers customized, seamless and connected solutions in the fast growing Insurtech and IoT industries. Pepper enables businesses worldwide to build, deliver and monetize secure connected devices and services to consumers through a sustainable revenue model. Notion is an easy-to-use DIY smart property monitoring sensor system and app to enable home and small business owners to proactively monitor and reduce loss from costly property damages. Comcast, the previous owner of Notion, has made an investment in the Pepper/Notion combination.
---