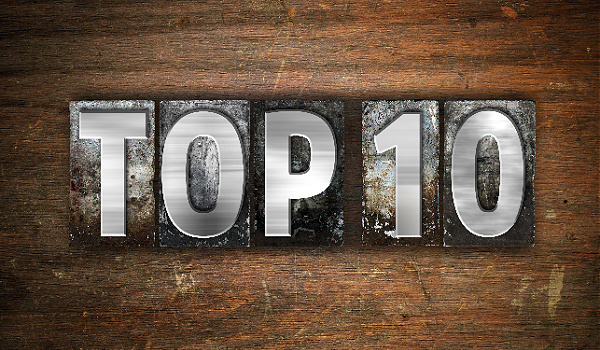 ---
As we wrap up what has been an absolutely AMAZING year for Digital Wealth News, we thought it would be fun to take a look back at the top posts, in order of pageviews, on our website for 2022.  After all, if pageviews indicate popularity, these winners would indicate these topics hold the highest interest for our readers.
And in all honesty, we OFTEN know why these posts have gone viral, but NOT ALWAYS.
We have fully embraced using our website, weekly newsletter and extensive social media to promote our insightful content on all things fintech, wealthtech and digital assets.  And while we skew to an American audience, we have quite a following throughout the planet.
At any rate, without further ado, here are our Top 10 posts for the year on Digital Wealth News!  Post pageviews listed are as of 12/27/22, and are likely to be higher by the time you click through to read this great content!
---
TOP POSTS ON DIGITAL WEALTH NEWS FOR 2022
#1
JIFFY.ai Illuminations: The Internal Sale of Automation
While owners might want to implement tech at the enterprise level, effective automation drills down to solve problems for each stakeholder | 10,586 Pageviews
#2
Fintech Corner: How Implementation and Onboarding Fit Into The Fintech Client Experience
Advisors changing some or all of their technology stack should give some thought as to how they will implement that change | 4,748 Pageviews
#3
DWN Op-Ed: 2022 Predictions So Obvious They Should be Called, Certitudes
A look at what was predicted for the future will bring for cryptocurrencies, NFTs, DeFi and the broader markets in 2022 | 4,233 Pageviews
#4
Publisher Notes For 7/12/22
This week we delved into devaluing fintechs, new ways to regulate the crypto industry worldwide and more | 4,225 Pageviews
#5
Regulating Crypto? So, Who Does It?
Why not establish the "GCA" (Global Crypto Association?) to self-regulate and provide a framework for oversight of all cryptosystem entities? | 4,224 Pageviews
#6
JIFFY.ai Illuminations: What Financial Services Firms Should Look For While Automating Business Processes
Leaders of most Financial Services firms & several Advisors keep wondering where and how to start automating their business processes | 4,184 Pageviews
#7
The Week in Digital Wealth (7/12/22)
This week in digital wealth, we covered news from CrossTower, Klarna, Rarify, Capchase, Security Benefit & more | 4,164 Pageviews
#8
The Week in Digital Wealth (8/10/22)
This week in digital wealth, we covered news from Binance, MicroStrategy, Fortress Trust, American Express, CAIS and more | 3,924 Pageviews
#9
Top 5 VC Deals of the Week in Digital Wealth (8/10/22)
This week, our top 5 venture capital deals in digital wealth came to us from Alt, Tabby, FreshBooks, Marathon Digital Holdings & PayIt | 3,849 Pageviews
#10
The Taylor Report (7/12/22)
Over thirteen years for fed stimulus to get inflation up. Now, just beginning to take stimulus away & raising rates. That doesn't go away in just a few months. It's a bear market | 3,773 Pageviews
---