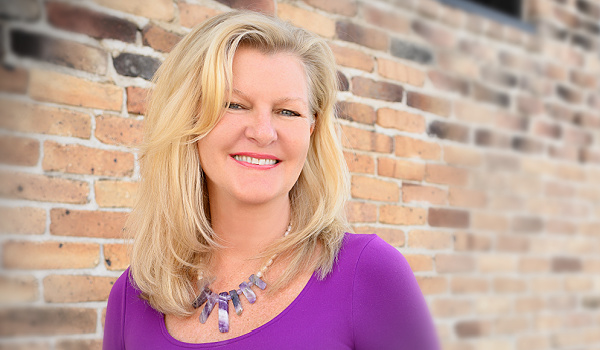 ---
Greetings from Digital Wealth News™ !
Greetings Fintech Friends! It's been a huge (and uncomfortable) week in the industry and you'll have to read all the way to the bottom of this week's Top 5 VC Deals column to find out why. In the meantime, crypto hedge fund managers are on the lam and the industry needs a new form of governance. See how that can be accomplished, with historical reference, and more right here! READ UP! | Cindy Taylor, Publisher


---
New thought leadership content this week…
INTELLIGENCE FOR GROWTH: Digital Marketing Should Be A Fun Part Of Your Growth Strategy—Why Is It So Boring?
Wealth managers have an opportunity to grow through digital marketing, finding new clients, more assets, & potentially new advisors via M&A
WEALTHTECH INSIDER: Why Today's Inflation Calls for Goals-Based Solutions
The rise of inflation has created new challenges for investors, said Scott Ladner on The Weighing Machine, an Orion Advisor Solutions podcast
FINTECH CORNER: What the Wealth Industry Can Learn From Formula One Racing, Part 1
Adrian Johnstone, President of wealthtech Practifi, has found several connections between Formula One racing and financial advisors
REAL CLEAR CRYPTO: How NFTs Allow Fashion and Luxury to Penetrate the Metaverse
The Bugatti Group, an 82-year-old owner of eight luxury brands focused primarily on bags & luggage, is preparing to enter the NFT space
JIFFY.ai Illuminations: Since the beginning of the industrial age, people have recoiled at the thought of automation
JIFFY.ai's goal is to help businesses transform themselves into technology-powered 'autonomous organizations'
Bill Taylor of Entoro Investments updates us on the markets this past week and movement in BTC, ETH, gold and the S&P500 in The Taylor Report (7/12/22). Per Taylor, "Over thirteen years for fed stimulus to get inflation up. Now, just beginning to take stimulus away and raising rates. That doesn't go away in just a few months. It's a bear market."
---
We finish out the week with more great original content from the DWN editorial team, including the following posts…
Regulating Crypto? So, Who Does It?
Why not establish the "GCA" (Global Crypto Association?) to self-regulate and provide a framework for oversight of all cryptosystem entities?
The Week in Digital Wealth (7/13/22)
This week in digital wealth, we cover news of new partnerships, fundings and more from CrossTower, Klarna, Rarify, Capchase, Security Benefit & others
Advisor Tech Talk (7/13/22)
Check out the latest news for the past week in the wealthtech sector from Envestnet, Gate.io, SMartX, Holistiplan, Tata Consultancy & more
Top 5 VC Deals of the Week in Digital Wealth (7/13/22)
In this week's column, top 5 venture capital deals in digital wealth came to us from YuLife, Zilch, Hidden Road, Yap & Planetarium Labs
DWealth Muse Podcast: What Artists & Investors Need to Know to Capitalize on NFT Art
In this episode, DWealthMuse host, Dara Albright & guest James Zhang, CEO of Concept Art House, discuss the many ways in which artists, collectors & investors are all capitalizing on NFT Art
---
MARKETING STRATEGY GUIDE FOR FINANCIAL ADVISORS
In the Marketing Strategy Guide for Financial Advisors eBook from TIFIN Clout, we cover how to identify and target your ideal customer, how to determine which channels make sense for your firm, and how to measure the impact of your marketing efforts……. CLICK HERE TO DOWNLOAD
---
CURATED INDUSTRY CONTENT
Check out our homepage for other great content, read up and GET YOUR SMART ON about the future of digital wealth!!
Wishing you and yours a great week!!!

ABOUT DIGITAL WEALTH NEWS:
Our content creation and amplification platform includes insightful industry news & market commentary, meaningful partner content and executive profiles you won't find elsewhere.
Special thanks to our Chief Technology Officer Michael Fabing and my partner (and husband) Bill Taylor on their efforts to roll out this new enterprise. I also want to thank our friend and partner Dara Albright, one of the most important fintech thought leaders in the world, who has recently joined Digital Wealth News as a partner and host of our ground-breaking podcast series Dwealth Muse and will be spearheading our new joint venture education initiative – DWealth Education.
Our editorial coverage takes a new view toward the fintech revolution as it has evolved and matured, featuring industry news, thought leadership, and the latest industry press.
Digital Wealth News ™ was Created with the Following Key Parameters:
Daily Editorial & Weekly Newsletter pushing stories to Website – https://dwealth.news/ – and social media channels – including LinkedIn, Twitter & Facebook
Weekly Newsletter emailed to proprietary database of RIAs, wealth managers, VCs, hedge funds, fintech professionals and organic sign-ups –plus- select names from Fintrx, Crunchbase and other key databases
Light but authoritative editorial feel – non-technical – but informative. Digestible business read for those interested in, affected by, or involved in the new digital wealth economy;
Coverage of Digital Wealth Topics Including the Following Categories:
Digital Currencies & The New Token Economy
Security Tokens, NFTs & the Metaverse
Trading Technologies
Digital Investing Platforms
WealthTech & Robo-advisors
Legal & Legislative Issues
Fintech At Large & More
Sign up for our free newsletter, reach out to me on Linkedin, Twitter or Facebook and thanks for stopping by!!
---