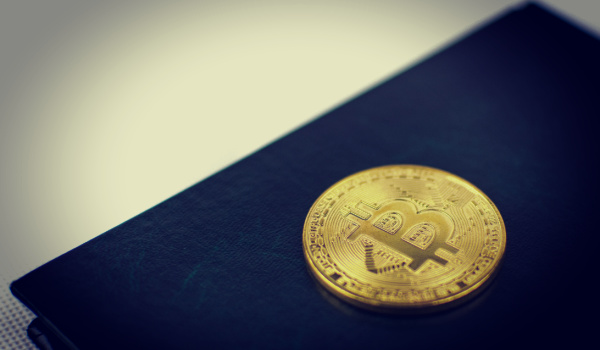 ---
By Christopher Hamman
Happy New Year!
Activities continued to brew within the decentralized space as Sam Bankman-Fried enjoyed limited freedom in his parents' basement. He reportedly wants a book deal. 
Bitcoin prices remained calm, although market weakness was prevalent. 
Despite that, Microstrategy continued its buying spree with a 2,500 Bitcoin purchase. 
Valkyrie Investments made a play for managing Grayscale's Bitcoin Trust. 
Here is your weekly dose of the events.
---
Bitcoin Stayed within 16K, Solana Fell Sharply, Rebounds
During the holidays, Bitcoin steadied, with prices coming from a high of $16,952.92 to $16,678.67 a week later. 
"Ethereum Killer" Solana (SOL) fell to $8.25 but rebounded to $12.65. 
Polkadot (DOT) remained at $4.50 with the DeFi space ranging. 
Crypto winter crept into every facet of the space.
For the first time since 2020, spot trading volume fell below $10 billion to $9.2 billion on December 25, 2022, and $8.5 billion on December 27. 
Sam Bankman-Fried Set to Appear in Court with New Judge
Former FTX CEO Sam Bankman-Fried will appear before Clinton-appointed Judge Lewis Kaplan in Manhattan on Tuesday, January 3.
Sources indicate that the embattled former CEO will likely take a plea deal, although that is yet to be confirmed. 
SBF also reportedly met with "The Big Short" Author Michael Lewis over book publishing plans. 
US SEC Goes After Thor Technologies for Selling Unregistered Securities
The US SEC charged David Chin and Mathew Moravec, the CEO and former CTO of Thor Technologies, with selling unregistered securities via an Initial Coin Offering (ICO) in 2018 for its "Gig Economy" platform. 
The SEC accused the duo of raising funds worth $2.6 million from investors for the yet-to-be-developed platform.
The charges were filed at the US District Court for California's Northern District. 
Argo Blockchain Requested the Suspension of Stock Trading on NASDAQ
Blockchain miner Argo suspended the trading of its stocks on the NASDAQ and London Stock Exchanges.
Shares had lost over 90% of their value year-to-date. The crypto miner had previously expressed the optimism of restructuring the company while avoiding bankruptcy simultaneously. 
Argo also agreed to sell its Helios mining facility to Galaxy Digital as part of a series of moves to remain in business. 
Microstrategy Bought 2,500 Bitcoins
According to a recent SEC filing, Microstrategy bought 2,500 bitcoins in addition to its current holdings. This brings the total number of tokens held by the crypto company to 132,500 bitcoins.
Despite current market conditions, the crypto-centric company has kept up its bitcoin purchase activities but sold 704 BTC for "tax benefits" on December 22, 2022.
Gemini, Winklevoss Twins Face Lawsuit Over Gemini Earn Redemption Failures 
Aggrieved investors filed a lawsuit against Gemini and its founders, Cameron and Tyler Winklevoss over the crypto exchange's inability to enable redemptions on its "Gemini Earn" platform.
The lawsuit, filed in a Manhattan Federal Court, accused the parties of fraud. 
Gemini Earn, the crypto interest-yielding savings account, had redemptions suspended following the exposure of its lending partner Genesis Global Capital LLC to the FTX situation. 
Genesis had about $175 million invested in FTX, and Gemini Earn reportedly owes investors about $900 million. 
3Commas CEO Confirmed Hack, 100,000 API Keys Exposed
Yuriy Sorokin, CEO of the crypto portfolio management app 3 Commas, confirmed a hack that exposed over 100,000 Application Programming Interface (API) keys. 
This followed leaks from "crypto Twitter" about the event. 
Yuriy tweeted, "we have asked that Binance, Kucoin, and other supported exchanges revoke all the keys that were connected to 3Commas." 
He also didn't rule out the possibility of an inside job. 
Valkyrie Investments Proposed Grayscale Bitcoin Trust Takeover 
Steven McClurg, Valkyrie Investments CIO, and co-founder proposed the management of Grayscale's Bitcoin Trust. 
According to a statement on the company's website, McClurg said, "in light of recent events involving Grayscale and its family of affiliated companies, it is time for a change. Valkyrie is the best company to manage GBTC to ensure its investors are treated fairly. " 
Grayscale's CEO Michael Sonnenshein had earlier addressed the restriction of redemptions to investors, citing SEC Regulation M violations. 
Among other things, Valkyrie promised to ensure redemptions should the proposal become successful. 
Celsius Network Announced Deadline Extension Plans
Troubled cryptocurrency lender Celsius Network revealed on Twitter its plans to extend the deadline for claims in its assets from January 3, 2023, to February. 
On January 10, the Court will hear the motion. 
This move comes as concerns rise over legal fees in the Celsius Network bankruptcy process. 
We remain your unrivaled source for everything decentralized!
---