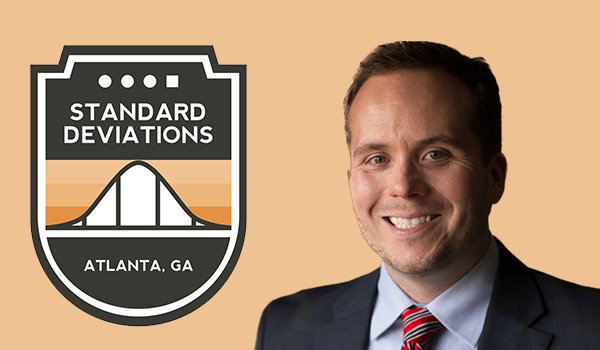 ---
This week on the Standard Deviations Podcast, Dr. Daniel Crosby is joined by Jeff Bernier.  
Jeff has been providing personalized financial advice to individuals and families since 1986. After starting his career with a large firm where he felt there were limited products and services available, he made the decision to form his registered investment advisory (RIA) firm, TandemGrowth Financial Advisors, LLC. This gave Jeff the freedom to offer the holistic, objective advice that he believes his clients need and deserve. Three decades later, he couldn't be prouder of his team and the firm's continued dedication to their clients and their financial planning. In addition, Jeff enjoys sharing his experiences as a frequent speaker and published author. He often covers tax planning strategies, retirement income distributions, and asset allocation for business executives, retirees, and long-term investors.
Daily, Jeff oversees the firm's investment research and portfolio management team and develops its overall investment strategy. He also works directly with clients, helping to evaluate their personal financial and life choices' opportunities, benefits, costs, and tradeoffs.
Tune in to hear:
What led Jeff to sometimes act inauthentically in the past and what snapped him out of this?

How does the client experience look different between those with an authentic, holistic advisor and those who have an advisor with a top producer type mindset?

What does Jeff see as the most common impediment that's keeping people from creating a meaningful money life?

How do we get people to shift from a solipsistic approach to what Jeff describes as "other focused?" Considering this – should one's advisor play a role in encouraging this shift within them?

What role does hard work play in crafting a meaningful money journey? How can this element of wellness be sustained once one is retired?

If someone who is listening doesn't already have an advisor and they are looking to find one with a very holistic approach that goes beyond the meat and potatoes of their financial life, how should they go about vetting various advisors?
Compliance Code: 0108-OAS-1/17/2023
---
ABOUT STANDARD DEVIATIONS PODCAST:
Educated at Brigham Young and Emory Universities, Dr. Daniel Crosby, the personality behind STANDARD DEVIATIONS podcast, is a psychologist and behavioral finance expert who helps organizations understand the intersection of mind and markets.
Dr. Crosby's first book, Personal Benchmark: Integrating Behavioral Finance and Investment Management, was a New York Times bestseller. His second book, The Laws of Wealth, was named the best investment book of 2017 by the Axiom Business Book Awards and has been translated into Japanese, Chinese, Vietnamese and German. His latest work, The Behavioral Investor, is an in-depth look at how sociology, psychology and neurology all impact investment decision-making.