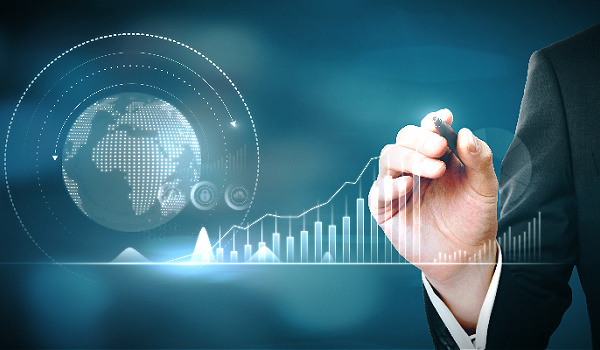 ---
By Christopher Hamman

With so many firms announcing earnings guidance, and end-of-year results, the digital wealth space has seen more than its fair share of ups and downs.
The US SEC continued to push its case against Ripple Labs, citing differences between personal and official positions.
Diebold Nixdorf got a fresh lease of financing worth $400 million, and Rocket Mortgage launched a new product to enable housing affordability across six major US cities.
Here's your week in digital wealth.
---
Wealthtech and Advisors
Choreo LLC/Cherry Bekaert Advisory LLC
Choreo LLC revealed its successful acquisition of Cherry Bekaert Wealth Management LLC (CBWM), a subsidiary of Cherry Bekaert Advisory LLC. The deal brings Choreo's assets under management to $12.8 billion, while CBWM has over $1 billion of the same.
Choreo and Cherry Bekaert Advisory LLC will also pull talent and other resources together to take advantage of the numerous opportunities within the sector.
B. Riley Financial, Inc.
B. Riley Financial, Inc. provided Q4 and 2022 earnings guidance. The investment giant indicated that its Q4 Operating Adjusted EBITDA is between $90 million to $100 million, while 2022 Operating Adjusted EBITDA is estimated to be between $355 million to $365 million.
Investment losses are estimated to be between $125 million to $150 million for Q4 2022 and $405 million to $430 million for the whole year.
Crypto, Blockchain and Digital Assets
MicroStrategy
MicroStrategy CEO Michael Saylor revealed plans to offer plugins on Bitcoins' lightning network during a "Twitter Spaces" event.
Michael noted that the firm is working to introduce several use cases and solutions for enterprise users in several areas, including cybersecurity, and e-commerce.
US SEC
In its ongoing case against Ripple Labs, the SEC filed a motion to seal the regulators' internal communications that mention former Director, Division of Corporate Finance, Bill Hinman's 2018 position regarding Bitcoin (BTC) and Ethereum (ETH) as not being securities.
The SEC's lawyers' position is based on the fact that the former executives' statements do not reflect the SEC's official position.
Fintech, Personal Finance and Apps
Moneygram/CellPay
Moneygram announced a partnership with mobile payments provider CellPay that allows bill payments via digital and retail channels.
Under the partnership, CellPay's users can access Moneygram's retail payment network, website, and app.
The partnership will take off in the first quarter of 2023.
Trovata/J.P. Morgan Asset Management
Open banking firm Trovata and J.P. Morgan Stanley announced a partnership that integrates Morgan Money Corporate on its platform.
The partnership will enable customers to access higher yields and other solutions.
Morgan Money's customers can view transaction details from inside Trovata and take advantage of the platform's tools to make spot decisions, including liquidity assessments and more.
Banking, Payments and Infrastructure
Diebold Nixdorf
Leading payment solutions provider Diebold Nixdorf announced the successful closing of debt refinancing with key stakeholders and investors.
The firm successfully raised $400 million in fresh funds with the completion of its exchange offer and consent solicitation regarding its outstanding 8.500% Senior Notes due in 2024. Diebold also completed the exchange offer and consent solicitation of its outstanding 9.375% Senior Secured Notes due in 2025, plus its Diebold Nixdorf Dutch Holding B.V.'s 9.000% Senior Secured Notes due 2025.
First Bancorp/ GrandSouth Bancorporation
First Bancorp announced the successful merger with GrandSouth Bancorporation, bringing the Carolina-based bank branch spread to 118 branches and $12 billion in assets.
GrandSouth shareholders will get 0.91 of First Bancorp common stock for one share of GrandSouth common and preferred stock.
REtech, Insurtech and Investing
The Principal Real Estate Income Fund
The Principal Real Estate Income Fund (PGZ) disclosed its sources of the distribution paid at the end of December 2022.
Based on the Fund's distribution plan, shareholders were paid $0.1050 per share to shareholders on record as of the close of business on December 15, 2022.
PGZ announced this per an order given by the US SEC.
Rocket Mortgage
Rocket Mortgage launched "Purchase Plus", a credit program that enables financially disadvantaged communities to own homes. Purchase Plus allows up to $7,500 in credits for first-time mortgage owners. The product is aimed at enabling ownership within population segments in Detroit, Baltimore, Atlanta, Memphis, Philadelphia, and Chicago.
Eligible homeowners can get starting credit of $5,000 plus an additional 1% of lender credit based on the home's purchase price with a $2,500 limit.
Hilb Group/OceanPoint Insurance
Virginia-based Hilb Group announced its acquisition of Rhode Island's OceanPoint Insurance.  The acquisition expands Hilb Group's operations within the New England Area, where OceanPoint has an extensive presence.
OceanPoint offers a wide range of products and services, including property and casualty solutions, including corporate and personal employee benefits.
---