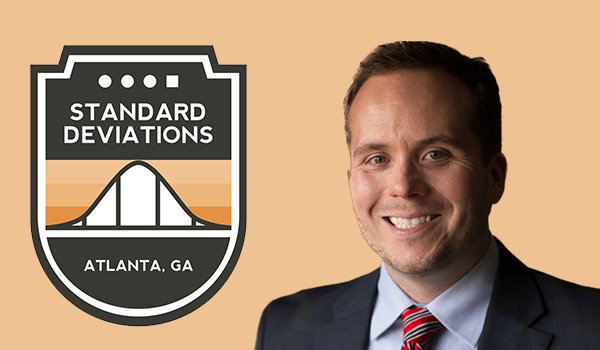 ---
This week on Standard Deviations with Dr. Daniel Crosby, Dr. Crosby speaks with Dr. Sarah Newcomb.
Sarah Newcomb is a behavioral economist at Morningstar, where she works to integrate findings from behavioral science into financial management applications for individuals and financial advisors. Her research interests focus on the effects of social and cognitive psychology on personal financial decision-making. Sarah is also the author of Loaded: Money, Psychology, and How to Get Ahead without Leaving Your Values Behind.
Tune in to hear:
Why do conversations about finances often take on such a moralistic tenor?

Is the moralizing of money a uniquely American problem or does this happen all over the world?

How can we accrue the benefits of being well off without falling prey to the lack of passion that can accompany this at times?

The possession-self link states that we don't necessarily differentiate between the things we are and who we are. How does this play out practically?

Those with a clear mental picture of their future have positive money experiences and those with a vague mental picture of their future have more negative money experiences. Is this a chicken and egg sort of phenomena?

How can one start to cultivate an internal locus of control?

Sarah created her own form of budget called the 'Loaded' budget – what is the psychological upside to using this budget?
Compliance Code: 2380-OAS-8/25/2021
---
ABOUT STANDARD DEVIATIONS PODCAST:
Educated at Brigham Young and Emory Universities, Dr. Daniel Crosby, the personality behind STANDARD DEVIATIONS podcast, is a psychologist and behavioral finance expert who helps organizations understand the intersection of mind and markets.
Dr. Crosby's first book, Personal Benchmark: Integrating Behavioral Finance and Investment Management, was a New York Times bestseller. His second book, The Laws of Wealth, was named the best investment book of 2017 by the Axiom Business Book Awards and has been translated into Japanese, Chinese, Vietnamese and German. His latest work, The Behavioral Investor, is an in-depth look at how sociology, psychology and neurology all impact investment decision-making.