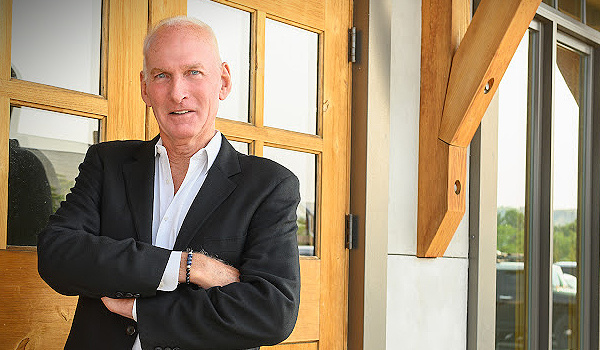 ---
Common Sense for Uncommon Markets
By Bill Taylor, Contributor/CIO-Entoro Investments
---
The opinions expressed below are my own & do not necessarily represent those of Entoro Investments or any of its affiliates


Bullish for week of 1/10/23
BTC | ETH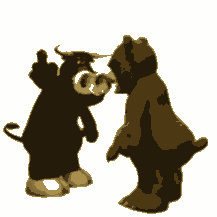 Neutral for week of 1/10/23
 GOLD


Bearish for week of 1/10/23
S&P 500

1/10/23 Closing Prices:
BITCOIN:  $17,316.64 (+$81.28) | (+4% change Tue-Tue)
ETH:  $1,333.74 (+$10.64) | (+10.3% change Tue-Tue)
Gold:  $1,863 (+$7.00) | (+2% change Tue-Tue)
S&P 500:  3,919.25 (+27.16) | (+2.5% change Tue-Tue)
---
Officially it is 2023 and a new year. Second week of the year, too. But in financial markets it's still "wait and see". The first few weeks of any new year are sketchy and a bit confusing. Investors get excited, nervous, complacent, worried and so significant investment decisions should be put off for a few weeks. What's the hurry? It's a long year.
Right now the current "hot topics" to start off the year can be summarized quickly;
Recession? Yes? No? Shallow? Deep?
Interest rates. Fed eases off with smaller increases? Fed pauses? Rates actually decline?
Inflation? Peaked? Just paused? Stagflation? Picks up again?
As you can surmise, those answers are not going to be answered in the first few weeks of the new year. Just because someone THINKS something will happen doesn't mean it WILL happen. Don't be "antsy" and eager to jump into your best ideas. Again, it's a long year with lots of unanswered questions.
BUT, although I hate predictions, here are some brief "thoughts" from someone (me) who has seen a few decades of new years markets.
BITCOIN and ETH have seen the lows. BTC at roughly $16K and ETH at $1,200. BUT, just because something has bottomed doesn't mean it goes up immediately. Still lots of uncertainty. Limited downside for both BTC and ETH, new bull market begins in the second quarter (say May/June) of the year.


GOLD has me a bit perplexed. Its either going to $2,500 OR $1,500. If inflation eases, it's bad for GOLD. If Fed keeps raising rates, it's bad for GOLD. Recession? Bad for GOLD, too. This could be the year's high for the metal………or not. I'm neutral. Just a hold if you need to be in the metal.


S&P 500. Down. Lower. Crash. Whatever. The equity markets are going to implode. Guess you know my feelings. Probably a "decent" buying opportunity come Spring time. Another 20% down to the 3200-3300 area coming. Remember, after years and years, the FED is taking money OUT of the financial system. Not bullish.
Remember, predictions are only "best thoughts and guesses." And mine are free.
---
 INFLATION IS LIKE A NEW YEAR'S RESOLUTION. YOU PUT ON 50 POUNDS EATING TOO MUCH. YOU RESOLVE TO LOSE WEIGHT…..AND YOU DO. YOU DROP 25 POUNDS (CONGRATS) BUT…..BUT….YOU ARE STILL 25 POUNDS HEAVIER.  INFLATION EASES TO 6.5% FROM ALMOST 8%.  IT'S NOT BULLISH…..AND YOU'RE STILL OVERWEIGHT.

---
NEW TARGETS:
BITCOIN 2023…….??????????
ETH 2023…………?????????
GOLD 2023……….??????????

S&P 500 2023……..DOWN…….DOWN……DOWN……...LOOKING AT 3,250
Current trading positions: 
No Position BITCOIN
No Position ETH
NEUTRAL GOLD
SHORT S&P 500
---
We compare the price of Bitcoin, Ethereum, Gold & the S&P 500. We use the CME Bitcoin Indexes (BRR & BRTI) and the CME Ethereum Indexes (ETH_RR_USD) & (ETH_RTI_USD) for reference as well as the London Bullion Market afternoon price settlement on the digital assets & gold.
---
Bill Taylor is CEO of Digital Wealth News and an advisor to Entoro Investments. He is widely published & quoted in financial media and an international expert on markets and BTC, ETH, Gold & SP500.
His opinions are solely his own and for informative purposes only.