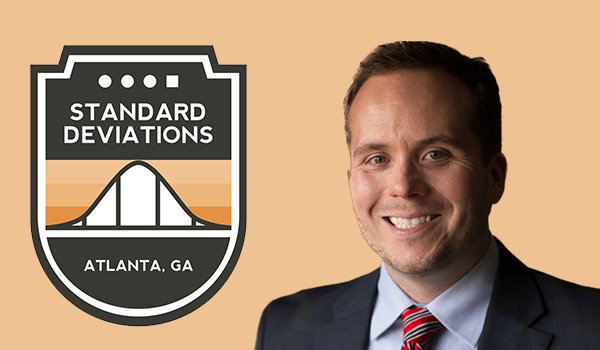 ---
This week on Standard Deviations with Dr. Daniel Crosby, Dr. Crosby speaks with Dr. Brian Portnoy.
Brian is one of the world's leading experts on the psychology of money. He has written multiple bestselling books, including The Geometry of Wealth, and has 20+ years of experience as investor and educator in the hedge fund and mutual fund industries. He is a CFA Charterholder and earned a PhD at the University of Chicago.

Tune in to hear:
Dr. Portnoy says we've created a "Behavioral Finance entertainment complex that does very little to help real people make real decisions." What does he mean by this?

Do you think we overlook the good behavioral finance has done because the good is subtle and simple?

What does he see as the good, the bad and the ugly of "nudging?" How can or can't it be applied to the field of wealth management?

How can we make the distinction between normalizing clients' maladaptive behaviors without condoning the actions?

What are some tips on how to move towards a more empathic practice and what does empathy look like in the context of an advisor-client relationship?
Compliance Code: 0534-OAS-3/29/2022
---
ABOUT STANDARD DEVIATIONS PODCAST:
Educated at Brigham Young and Emory Universities, Dr. Daniel Crosby, the personality behind STANDARD DEVIATIONS podcast, is a psychologist and behavioral finance expert who helps organizations understand the intersection of mind and markets.
Dr. Crosby's first book, Personal Benchmark: Integrating Behavioral Finance and Investment Management, was a New York Times bestseller. His second book, The Laws of Wealth, was named the best investment book of 2017 by the Axiom Business Book Awards and has been translated into Japanese, Chinese, Vietnamese and German. His latest work, The Behavioral Investor, is an in-depth look at how sociology, psychology and neurology all impact investment decision-making.