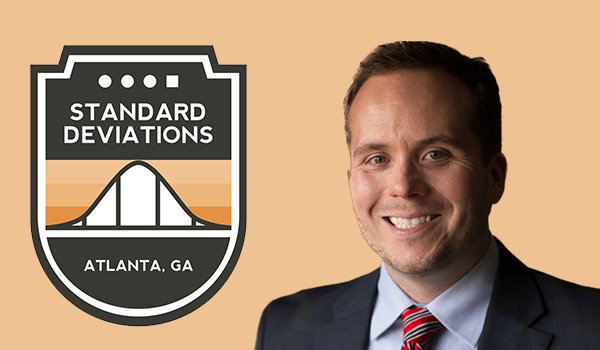 ---
This week on the Standard Deviations Podcast, Dr. Daniel Crosby is joined by Adam Holt, CEO & Founder at Asset-Map Holdings.
Adam Holt is also Co-host of Rethink the Financial Advisor Podcast, International Keynote Speaker and a "Recovering" Financial Advisor.
Years ago, Adam was a financial planner frustrated by financial planning. The long, research-packed reports he prepared for client meetings didn't seem to engage clients or provide clarity. Adam realized that to better serve clients, he needed to help them focus on what matters most—making good financial decisions so they could reach their goals. From that realization, Asset-Map was born. Created first as a tool used by Adam and his staff, his wealth planning business became Asset-Map's first success story as he used it to grow revenue by 300%, three years in a row while achieving nearly $1 billion in AUM in under a decade.
Tune in to hear:
How did Adam move from the financial planning sphere into being a software entrepreneur? Did he see a gap that he thought needed to be filled?

What is Adam's company Asset Map and how do they create a visual blueprint of someone's holdings?

What has he observed, from a behavioral perspective, about the advantages of having something simple and visual?

What do people underestimate about the difficulty of becoming a FinTech CEO?

Financial planning is only getting adopted by roughly 40% of firms. What would account for this and why are so many clients and households being underserved?

Has financial planning been hijacked into simply being a sales carrot or is it still often more than that?

How can technology and human advisors best work together for the client's benefit?
Compliance Code: 0115-OAS-1/17/2023
---
ABOUT STANDARD DEVIATIONS PODCAST:
Educated at Brigham Young and Emory Universities, Dr. Daniel Crosby, the personality behind STANDARD DEVIATIONS podcast, is a psychologist and behavioral finance expert who helps organizations understand the intersection of mind and markets.
Dr. Crosby's first book, Personal Benchmark: Integrating Behavioral Finance and Investment Management, was a New York Times bestseller. His second book, The Laws of Wealth, was named the best investment book of 2017 by the Axiom Business Book Awards and has been translated into Japanese, Chinese, Vietnamese and German. His latest work, The Behavioral Investor, is an in-depth look at how sociology, psychology and neurology all impact investment decision-making.