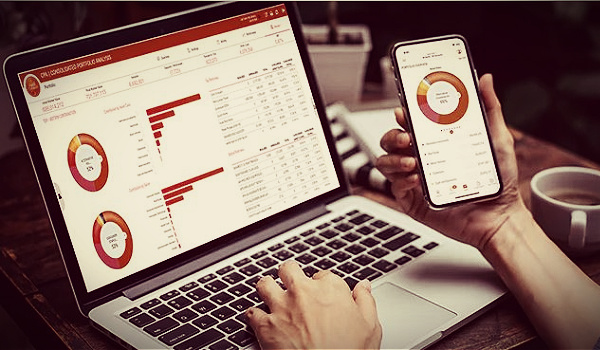 ---
The world's eyes might be on the banking industry, with the sudden failure of Silicon Valley Bank, but there were other headlines being made in advisor tech news as well.
It's true that Silicon Valley Bank was the bank of choice for much of the fintech and wealthtech universe, but the collapse of one large financial institution does not mean the inevitable push of advisor technology will just stop—we believe the evolution in advisor technology is really being pushed by consumer and advisor demand, with the availability of capital a catalyst to the growth and expansion of the space.
Stories not to be overlooked this week include a successful equity raise by Masttro, which becomes another impressive entry in FTV Capital's burgeoning portfolio of wealthtech names, and the entry of retirement giant Empower into the wealth management space.
Stay positive and read on!
---
Absolute Engagement
Absolute Engagement announced Matt Brinker has joined its Advisory Board. Brinker's extensive experience and strategic insights will drive the firm's focus on growth and innovation. Brinker is the newest addition to the firm's advisory board, which also includes industry experts Brian Portnoy, Craig Iskowitz, David Patchen, Martine Lellis and Megan Carpenter.
Brinker brings more than 25 years of wealth management industry experience to his advisor role at Absolute Engagement. As managing partner of Merchant Investment Management, he is responsible for evaluating new investment opportunities and helping partner firms work through strategic and operational initiatives for growth and scale. Previously, he spent nearly 14 years at United Capital Financial Advisers, LLC, where he served as chief business development officer and head of acquisitions.
Empower
Empower announced its ambitious expansion in consumer wealth management with the launch of its Personal Wealth division to make money management simpler, clearer, and more accessible. With $1.3T in defined contribution assets under administration2, the strategic move is the next step in the company's evolution following its acquisition of pioneering digital wealth manager Personal Capital in 2020. A challenger brand focused on improving how people plan, save and invest, Empower rapidly scaled to serve over 17 million Americans through the combination of Great-West Financial, J.P. Morgan Retirement Plan Services, Putnam Investments, and purchases of the MassMutual and Prudential Financial retirement businesses.
Financial Finesse
Financial Finesse announced the launch of NIL Long Game—a comprehensive online financial literacy certification program available at no cost to colleges, universities, and student athletes across the United States. NIL Long Game is available as a standalone digital platform for any student athlete establishing themselves in the growing name, image, and likeness (NIL) era, and can equally be integrated into any higher education curriculum.
NIL Long Game provides much-needed education and guidance to help student athletes realize the wealth building potential of NIL—and addresses the knowledge void that threatens to leave them at risk of financial downfall and large tax bills they cannot afford. NIL Long Game prepares college athletes for this unintended "dark side" of NIL and equips them with the tools needed to maximize deals, prepare for the future, and navigate financially uncertain times.
iPipeline
Advisor Group has chosen to harness iPipeline's AFFIRM for Annuities order entry system to optimize annuity transactions for financial professionals. The Advisor Group network consists of more than 11,000 financial professionals associated with eight wealth management firms—FSC Securities Corp., Royal Alliance, SagePoint Financial, Securities America, Triad Advisors, and Woodbury Financial Services, American Portfolios and Infinex.  Through this relationship, financial professionals affiliated with Advisor Group will gain access to iPipeline's Order Entry system to digitize their business and enhance the agent and user experience.
The AFFIRM for Annuities order entry system will enable advisors to reduce Not in Good Order (NiGO) transactions, immediately identify which contracts are eligible for withdrawals and subsequent payments—without the need to conduct extensive research, seamlessly route annuity orders to existing compliance and suitability queues using robust application programming interface (API) and messaging capabilities, and accommodate various rules, forms, and transmission changes, and quickly adapt to regulatory updates.
Masttro
Masttro announced a $43 million growth equity investment. The funding was led by FTV Capital, a sector-focused growth equity investor with 25 years of experience in financial services and enterprise technology. Citi Ventures also participated. The minority investment will accelerate Masttro's growth through market expansion and will drive R&D for its innovative software platform including wealth data aggregation, synthesis and visualization, leveraging artificial intelligence.
Masttro was founded in 2010 to provide a 100 percent view of total net worth, offering a software suite that utilizes data and AI to implement the most robust frame for wealth data extraction, processing and analysis. Wealth data is fragmented: split up by region, currency, custodian, asset class and estate structure, with multiple reporting templates and timeframes. Today there is a patchwork of legacy software providers that address parts of the big picture, but Masttro is the only company that was purpose-built to solve challenges associated with managing the wealth of UHNW families. Masttro provides direct digital access and real-time visibility into client portfolios through its best-in-class user experience, with an emphasis on multicurrency, tracking and reporting on alternatives.
Salesforce
Salesforce launched Einstein GPT, the world's first generative AI CRM technology, which delivers AI-created content across every sales, service, marketing, commerce, and IT interaction, at hyperscale. With Einstein GPT, Salesforce will transform every customer experience with generative AI. Einstein GPT will infuse Salesforce's proprietary AI models with generative AI technology from an ecosystem of partners and real-time data from the Salesforce Data Cloud, which ingests, harmonizes, and unifies all of a company's customer data. With Einstein GPT, customers can then connect that data to OpenAI's advanced AI models out of the box, or choose their own external model and use natural-language prompts directly within their Salesforce CRM to generate content that continuously adapts to changing customer information and needs in real time.
---