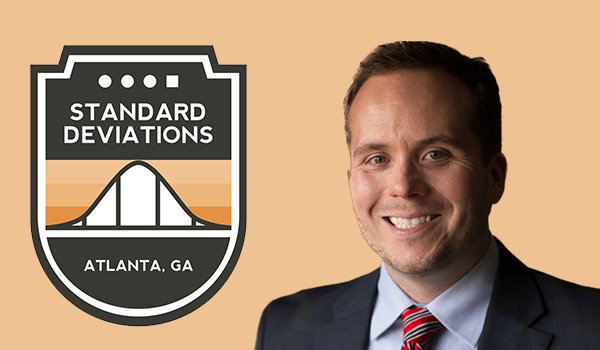 ---
This week on the Standard Deviations Podcast, Dr. Daniel Crosby is joined by Dr. Emily Koochel.
Dr. Emily Koochel is an experienced financial professional, academic and researcher. She currently serves as a leader for eMoney Advisor's Financial Education and Wellness initiatives in her role as the Senior Financial Planning Education Consultant. Dr. Koochel's PhD in Applied Family Science and Master's in Financial Planning provide a multidisciplinary lens to inform her work where she focuses on understanding the effect of financial behaviors and financial decision making on personal and financial wellness. She serves as a subject matter expert in the field, reviewing and authoring peer-reviewed journal articles, book chapters and contributing to public scholarship. Most notably, she served as co-author for the CFP Board's book – The Psychology of Financial Planning – and was awarded 2020 Outstanding Research Journal Article of the Year by the Association for Financial Counseling and Planning Education. She holds the Certified Financial Therapist designation and is an Accredited Financial Counselor.
Tune in to hear:
How does Dr. Koochel define financial wellness, how did she arrive at this definition and what practical difference does this make in her work?
What are three actionable steps advisors can take to incorporate financial wellness into their planning conversations?
How can advisors point out inconsistencies between someone's professed values and their actions while remaining empathetic and thoughtful about how they communicate this?
What is the role of financial psychology in meeting the demand for personalization and what do some of these solutions look like?
What are some of the road blocks to implementing financial psychology in practice?
Some people just want an old school advisor who is a subject matter expert and who simply allocates their assets effectively. What does personalization look like for this client and do we have a duty to sell them on the BeFi side of things?
Should BeFi approaches be embedded in one's advisory practice in a subtle way or should firms advertise this feature directly?
How can financial advisors better serve their clients during big life transitions beyond simply reaching a numeric investment goal?https://www.linkedin.com/in/emilykoochel

Compliance Code: 0409-OAS-2/10/2023

Copy: 0356-OAS-2/7/2023
---
ABOUT STANDARD DEVIATIONS PODCAST:
Educated at Brigham Young and Emory Universities, Dr. Daniel Crosby, the personality behind STANDARD DEVIATIONS podcast, is a psychologist and behavioral finance expert who helps organizations understand the intersection of mind and markets.
Dr. Crosby's first book, Personal Benchmark: Integrating Behavioral Finance and Investment Management, was a New York Times bestseller. His second book, The Laws of Wealth, was named the best investment book of 2017 by the Axiom Business Book Awards and has been translated into Japanese, Chinese, Vietnamese and German. His latest work, The Behavioral Investor, is an in-depth look at how sociology, psychology and neurology all impact investment decision-making.