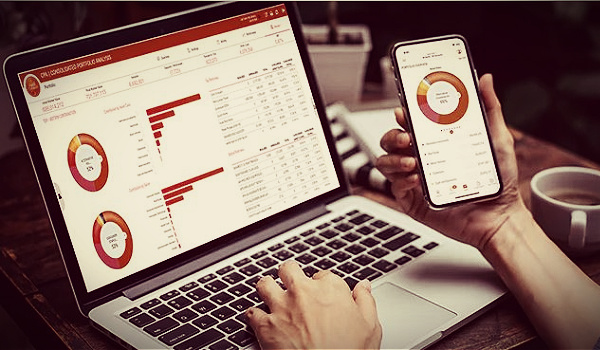 ---
Most of us probably feel like we already have a foot out the door for the upcoming holiday weekend—but there's one more week of advisor tech news to squeeze in before we adjourn to our picnics, pools, beaches, barbecues and campsites.
This week we have partnership announcements for Pontera, Ledgible, DFD Partners and Marstone, as well as a new executive chairman at Orion. Not to be outdone, BetaNXT announced a new business model as well.
With no further delay, here are this week's advisor tech headlines.
---
BetaNXT
BetaNXT announced at the SIFMA Operations Conference and Exhibition in Orlando the introduction of its Operations as a Service (OPaaS) solution. Operations as a Service (OPaaS) is an outsourcing solution designed to streamline middle and back-office operations, allowing firms to reduce costs, realize new revenue streams, reduce complexity, and better manage risk. For many firms, outsourcing critical elements of their operations can be a powerful solution for managing operational risk.  BetaNXT's OPaaS solution provides resources and a comprehensive technology platform built on four primary services to address wealth firms' greatest areas of need, technologty services, operations, business management and conversion.
DFD Partners
DFD Partners announced a strategic partnership with AdvisorHub. The partnership will provide members and followers of both organizations enhanced exposure and discounted access to a full suite of tools and information to further scale their business. Through its partnership with DFD Partners, DFD's strategic partners will receive discounted distribution from AdvisorHub publications, services and consulting while AdvisorHub members will have complimentary access to DFD's platform and their asset manager partners will receive 10% off DFD services.
Ledgible
Ledgible and Ledger announced the full integration of their platforms and a strategic partnership to serve their mutual clients. Ledgible and Ledger have partnered to bring institutional and enterprise-scale tax & accounting solutions to Ledger Enterprise's full suite of clients. The Ledgible Crypto Tax and Accounting Platform is built for enterprises, institutions, and tax and accounting professionals. Serving as a bridge between cryptoassets and traditional financial accounting, Ledgible determines crypto tax liabilities & accounting data, then delivers that data to existing and novel TradFi accounting tools. The platform makes crypto data, Ledgible, across the entire crypto vertical.
Marstone
Marstone announced it has partnered with American Bank & Trust, N.A., a $500 million community bank, to provide its turnkey digital wealth management platform and Wealth Management-as-a-Service offering across American Bank & Trust's branches. A wholly-owned subsidiary of AmBank Holdings, Inc., American Bank & Trust is based in Davenport, IA, with seven branches across Iowa and Illinois.
Orion
Orion announced that Charles Goldman has been appointed as Executive Chair of the company's Board of Directors, effective May 15, 2023. Goldman, who was appointed to Orion's Board in August 2022, joins Board directors Jonathan Baum (formerly Executive Chair), Noreen D. Beaman, M. Roy Burns, Eric Clarke, Todd Crockett, Lori Hardwick, Brian McLaughlin, Sid Ramakrishnan, and Tony Salewski.
Orion also announced that CEO Eric Clarke will retire by the end of the year, initiating a search for a new CEO for the wealth tech behemoth. Clarkke will remain as CEO until a successor is found, and will then assume a supporting leadership role through the rest of 2023. Clarke will also continue on as a member of Orion's board.
Pontera
Pontera announced a partnership with Atlanta-based wealth management firm SignatureFD. Headquartered in Atlanta, SignatureFD serves 1,600+ client families with integrated wealth management services, overseeing $6 billion in total assets under management and $550 million in outside assets. Using the Pontera platform, SignatureFD will unlock further scale, efficiency, and capability in held-away account management that will allow them to help even more clients transform their net worth into their Net Worthwhile.
YCharts
YCharts YCharts, an investment research, analytics and client communication software platform, and Orion Advisor Tech, the premier provider of transformative wealthtech solutions, announced the release of an integration enhancement that allows for wealth professionals to organize accounts within YCharts by their type, risk, or purpose or allow them to run reports across different groups to better review or communicate a given investment direction. Within Orion Advisor Tech, a Portfolio Group is a flexible grouping of Accounts within a given client/household. As popularity increases from Orion advisors to use Portfolio Groups, the integration aims to amplify ease of use when researching current or alternative investment strategies within YCharts.
---