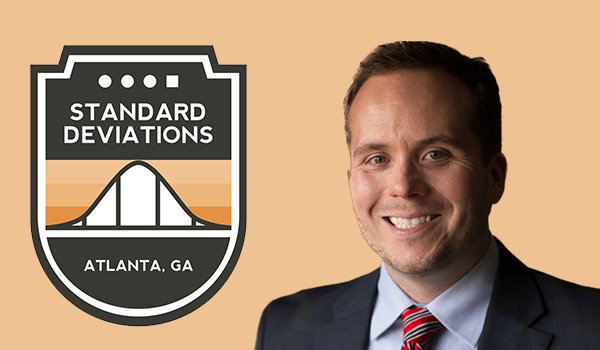 ---
This week on the Standard Deviations Podcast, Dr. Daniel Crosby speaks with Kelsey Willock.
Kelsey is the Co-Founder of Aura – a financial wellness platform and investment platform. She is also the Founder and Editor in Chief of Stuck in Notes magazine & Author of the weekly newsletter "Not Your Boyfriend's Investment Advice." Kelsey began her career at Goldman Sachs where she was a member of the Prime Brokerage business as a Relationship Manager for the firm's top hedge fund clients. In addition, she was an Ambassador for Launch With GS, Goldman Sachs' $1 billion investment strategy grounded in our belief that diverse teams drive strong returns. Through Launch With GS, Goldman Sachs aims to increase access to capital and facilitate connections for women, Black, Latinx & other diverse entrepreneurs and investors. She actively sourced investment opportunities for Launch Lead investors and coordinated West Coast events to grow the ecosystem. Kelsey is actively involved with WISE (Women Investing for a Sustainable Economy), Women in CSR (Corporate Social Responsibility), and an executive committee member of Wake NOW (the Wake Forest Network of Women). In her spare time, she enjoys hiking, skiing, camping, and creative writing.
Tune in to hear:
– What was the spark or impetus that led Kelsey down the path to found Aura Finance?
– Why is it so crucial to help people get in the right mindset to invest and how can we begin to do so?
– What are some of the specific features of the Aura app that help promote financial mindfulness?
– How has Kelsey tried to hone the gamified elements in the Aura app to bring out the best possible behaviors in its end users?
– What are Kelsey's thoughts on building a community within the app and having people self-report their income on the app?
– What hope do young people have in the face of some of the stark financial realities they face?
– How does Kelsey think about self-deception and try to encourage her customers to avoid it?
Compliance Code: 1108-OAS-4/19/2023
---
ABOUT STANDARD DEVIATIONS PODCAST:
Educated at Brigham Young and Emory Universities, Dr. Daniel Crosby, the personality behind STANDARD DEVIATIONS podcast, is a psychologist and behavioral finance expert who helps organizations understand the intersection of mind and markets.
Dr. Crosby's first book, Personal Benchmark: Integrating Behavioral Finance and Investment Management, was a New York Times bestseller. His second book, The Laws of Wealth, was named the best investment book of 2017 by the Axiom Business Book Awards and has been translated into Japanese, Chinese, Vietnamese and German. His latest work, The Behavioral Investor, is an in-depth look at how sociology, psychology and neurology all impact investment decision-making.