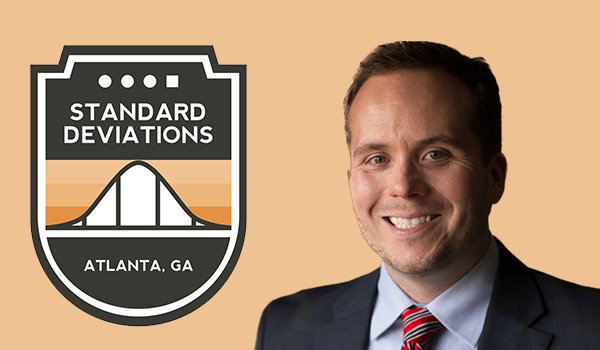 ---
This week on the Standard Deviations Podcast, Dr. Daniel Crosby speaks with Neil Bage.
Neil Bage is the Co-Founder of Shaping Wealth, a learning technology platform transforming the human experience of money. He has served as a Chief Behavioral Officer in the UK and was the founder of a multi-award-winning behavioral technology business. Neil has featured as a regular Keynote speaker presenting to tens of thousands of business professionals from different industries, including financial services companies, law firms, and multinational technology companies. An energetic, powerful, and highly engaging speaker, Neil's talks bring to life the latest in scientific thinking: from human evolution and psychology to human biology and neuroscience. These combine to reveal how people navigate a fast-paced 21st-century world and what it means to be human. He is passionate about helping people make safe and informed choices and is a specialist on behavioral drivers of financial decisions.
Tune in to hear: 
– Some people think that "we can only take our clients as far as we have gone ourselves and that we must do our own work." Does Neil believe this and, if so, what does "doing the work" look like in the context of a financial professional?
– What is Carl Jung's idea of "a wounded healer?" Also, in terms of our own story, how can we walk the line between being vulnerable and approachable without making our time with the client all about us?
– What are the most common sources of stress for financial advisors and what is the potential fallout of stressed advisors trying to comfort stressed advisors? 
– What are some practical tips for helping advisors manage the stress that can accompany a bad bear market?
– Where does Neil think the financial services industry is headed over the next decade?
Compliance Code: 1956-OAS-7/21/2023
---
ABOUT STANDARD DEVIATIONS PODCAST:
Educated at Brigham Young and Emory Universities, Dr. Daniel Crosby, the personality behind STANDARD DEVIATIONS podcast, is a psychologist and behavioral finance expert who helps organizations understand the intersection of mind and markets.
Dr. Crosby's first book, Personal Benchmark: Integrating Behavioral Finance and Investment Management, was a New York Times bestseller. His second book, The Laws of Wealth, was named the best investment book of 2017 by the Axiom Business Book Awards and has been translated into Japanese, Chinese, Vietnamese and German. His latest work, The Behavioral Investor, is an in-depth look at how sociology, psychology and neurology all impact investment decision-making.