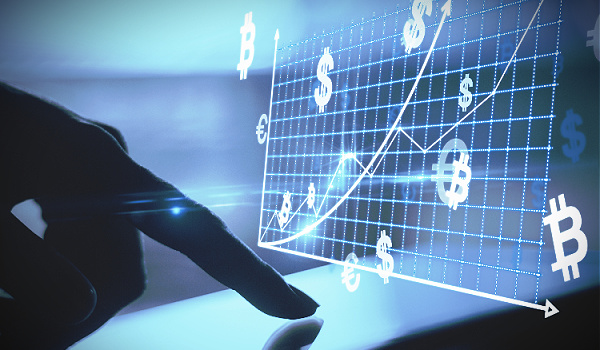 ---
The drop in U.S. credit ratings did not slow things down in the industry.
Then again, the downgrade is a sign of the chaotic times we find ourselves in.
That said, there's a new corporate loan identifier from CUSIP.
KMPG is Bitcoin-friendly.
Businesses have a new accounting option powered by Sage, and gig economy workers can now get paid on time.
Freddie Mac has made income verification a digital affair and much more!
It's your week in digital wealth!
---
WealthTech, RegTech, Regulatory, and Treasury
Intercontinental Exchange, Inc. (ICE)
Intercontinental Exchange started the week by relaunching its Sweeps Protocol corporate bonds product (" ICE RMA").
The relaunch increases liquidity and enhances peer-to-peer fixed-income dealer deals.
ICE also launched an automated trade assistant ("ICE Chat") that integrates end-to-end workflows.
CUSIP Global Services/Versana/Loan Syndications and Trading Association (LSTA)
The corporate loan market received a new identifier, the "CUSIP Entity Identifier (CEI)."
The standard is a 10-character code for legal entity holders of corporate bonds.
CUSIP Global Services developed the standard in partnership with the LSTA and Versana, a loan solutions company.
The "CUSIP Entity Identifier (CEI)" allows market participants to access information via Versana's platform.
Transaction Network Services, Inc. (TNS)
TNS, a premier financial infrastructure solutions company, revealed the addition of "TNS Cloud–Server Management" to its ecosystem.
This provides financial institutions with a complete suite of tools to work with.
Advisor360°
Leading broker-dealer solutions firm Advisor360° revealed several upgrades and additions to its ecosystem.
From a user-friendly interface, clients now have digital onboarding options.
This includes college-friendly "NFS-529" accounts with check deposit functionality.
The trading tool received a rebalance upgrade, giving traders greater flexibility when making orders.
Crypto, Blockchain, and Digital Assets
KMPG
The crypto community had cause to smile with a report from big four accounting firm KMPG, touting Bitcoin's ESG benefits.
The report also outlined strategies to improve Bitcoin's carbon footprint, including renewable energy sources.
Crossover Markets Group, Inc./Cboe Digital
Digital asset liquidity solutions firm Crossover Markets revealed its partnership with leading exchange Cboe.
Crossover's "all-in-one" ecosystem ("CROSSx") has integrations with Cboe's infrastructure to enable seamless spot cryptocurrency transactions.
Figure Technologies, Inc.
Per media reports and a notice on the Office of the Comptroller of the Currencies (OCC) website, Figure Technologies ended its three-year pursuit of a federal banking charter.
The blockchain solutions firm suspended its quest following regulatory clampdowns on the digital asset industry.
FinTech, Personal Finance, and Apps
Weave
Small business-focused customer solutions company Weave introduced a contactless solution ("Mobile Tap-to-Pay").
"Mobile Tap-to-Pay" allows customers to make payments on the go, without additional hardware, and is integrated with Weave's other payment solutions.
Tide/Sage
Boutique financial solutions firm Tide introduced its accounting tool powered by Sage.
Businesses can access the product directly from their bank accounts and perform related tasks seamlessly.
Bluevine Capital Inc.
Banking software firm Bluevine revealed that accounts payable functionality is now available for business banking customers.
The revelation enables end-to-end automation of business processes.
Settle
Cash flow solutions firm Settle unveiled a new suite of tools for e-commerce founders.
The ecosystem allows for several functionalities, including digital purchase orders (POs), a peer-based audit process, and a one-stop "Purchase-to-Pay."
Banking, Payments, and Infrastructure
Moves Financial Inc./Astra/Visa
Workers in the gig economy can now breathe easy with faster payments from Moves, the FinTech digital finance company for freelancers and contractors.
Moves revealed its partnership with payments firm Astra to integrate direct payments via " Visa Direct ", Visa's direct card deposit product. 
Cross River Bank/Plaid
Digital bank Cross River and Plaid, a premier financial solutions company, revealed the extension of their collaborations. Clients now have access to multiple payment options, including RTP® and ACH. 
A FedNow integration is coming soon. 
PLS Financial/Greendot Corporation
Community-focused financial services firm PLS 247 revealed its collaboration with Greendot Corporation. 
Per the cooperation, PLS will offer Greendot's deposit solution ("Xpectations!® Plus") alongside a demand deposit option.
REtech, InsurtTech and Investing
Embroker/Dashlane/Cowbell Cyber Inc. (Cowbell Cyber)
Digital insurance platform Embroker revealed a multi-tiered partnership with password solutions firm Dashlane and Cowbell Cyber, a leading SMB cyber insurance platform.
Embroker's customers can access Dashlane's security solutions and Cowbell's extended cyber liability product for services.
Federal Home Loan Mortgage Corp. (FHLMC) (Freddie Mac)/ Halcyon Services, LLC
Freddie Mac's income verification services got a boost with the addition of data solutions firm Halcyon as an asset and income modeler (AIM) and a Loan Product Advisor (LPA).
Halycon improves the process via its direct integration with the IRS.
Xactus
Mortgage verification solutions firm Xactus, launched the latest iteration of its software ecosystem ("Xactus360").
Xactus360 enables seamless workflows within a single user interface and has a digital-only mortgage credit scoring and pre-qualification process.
Blitz Insurance/Ascend
Technology-focused specialty firm Blitz Insurance unveiled its partnership with Ascend, a leading FinTech billing solutions firm.
The collaboration will enable brokers and agencies to reduce costs by offering clients direct bills and premium financing options.
---