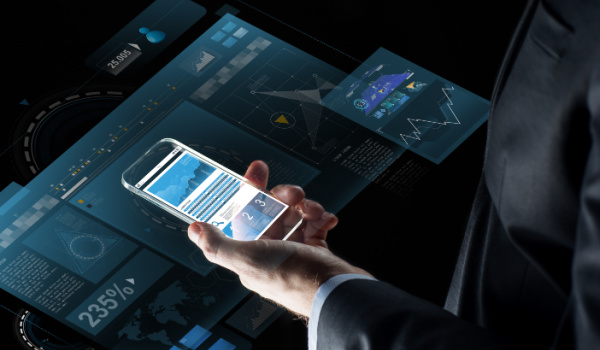 ---
The kids are now all going back to school, their summer recreation finally over. 
For some of us, the summer break never came to be—and thus we notched another busy week of advisor tech headlines. Of course, the big news of the week was the move of Natalie Wolfsen to the CEO post at Orion Advisor Solutions, where she will take up the role recently vacated by Orion founder Eric Clarke. 
Wolfsen, who was serving as CEO of AssetMark, brings with her deep wealth tech leadership experience. Her role at AssetMark will be filled by Michael Kim, who has been with the company in various roles for 13 years. 
But there was much more going on in the world of advisor tech, including the integration of a small RIA custody and clearing provider with a major AI platform and the establishment of a new advisor council, with some very familiar names, at estate planning tech Wealth.com. 
We'll let you get to it, here are your advisor tech headlines for the week: 
---
AssetMark 
AssetMark Financial Holdings announced that, in line with the AssetMark Board of Directors' established succession plan, Michael Kim has been named the company's new Chief Executive Officer, effective immediately. Mr. Kim will also join the AssetMark Board of Directors. In connection with this announcement, Natalie Wolfsen will depart the company to pursue another opportunity. 
Kim is a seasoned veteran of the firm with over 25 years of industry experience, 13 of which are at AssetMark. He has a proven track record of driving successful results for the firm and has been integral to AssetMark's record financial performance over the past several years. The Board was unanimous in its conclusion that Mr. Kim is the right person to lead AssetMark and continue to execute its strategic vision, as well as champion its mission to serve the best interests of financial advisors and their investors.  
Kim most recently served as President and Chief Client Officer. In that role, he led the firm's efforts to expand and deepen AssetMark's engagement with advisors and was responsible for leading sales, sales strategy and enablement, enterprise sales and distribution, marketing, business consulting, new channel development, and client segmentation. Prior to joining AssetMark, Mr. Kim was an executive at Fidelity Investments, overseeing RIA Sales Management, Relationship Management and Practice Management. Mr. Kim started his professional career at Coopers & Lybrand, LLC. 
Conquest Planning 
Conquest Planning and Aviso Wealth Inc. announced a partnership to provide Conquest's leading technology to Aviso's credit union partners. This collaboration will offer Aviso's credit union partners access to innovative resources, allowing them to implement an enhanced and personalized approach to achieving investors' financial goals. 
Aviso's credit union partners will have access to Conquest's cutting-edge, technology-enabled planning tools, empowering their members to make informed investing decisions as they work towards their unique financial aspirations. A key element of the collaboration involves integrating Conquest's Strategic Advice Manager (SAM), a feature powered by artificial intelligence (AI), to suggest smart financial decisions based on a client's individual situation. With SAM, Aviso's credit union partners can combine financial strategy best practices, business intelligence, and client sentiment to deliver tailored recommendations. 
As a trusted partner to the majority of credit unions across Canada, Aviso's collaboration with Conquest reinforces its commitment to providing them with a comprehensive suite of wealth services. Aviso has chosen Conquest's proprietary solutions to support our advisors in growing their businesses, providing more value to their clients and enhancing their wealth offering. The partnership brings together the companies' shared dedication to innovation and modernization with an unwavering commitment to empowering advisors and investors alike. 
FP Alpha 
FP Alpha, an AI-driven advanced planning platform for financial advisors, announced the release of their new P&C Snapshot, a first of its kind tool that uploads home and auto insurance documents enabling advisors to obtain a visual summary illustrating clients' current coverage. 
The P&C Snapshot will allow advisors to distinguish themselves from peers and provide a huge value add to clients, bringing significant peace of mind to have a second review on their insurance coverage by highlighting gaps or deficiencies in current coverage and more. The P&C Snapshot will save time by reading home, umbrella, and insurance policies for advisors. The automated recommendations output on how to improve clients' current situation will be ready in a few months. 
The product went through a successful beta with users citing the easy upload and return process and how much time it's saving and helping develop out centers of influence. 
Intention.ly 
Intention.ly, the growth engine design consultancy firm transforming the way finserv and fintech companies approach marketing, announced launch of Advisor Brand Builder (ABB). The proprietary branding solution was co-engineered by Intention.ly CEO Kelly Waltrich and industry branding veteran Melissa Thomas, who will serve as the President of ABB. Waltrich and Thomas, who together led two of the most high-profile fintech rebrands at eMoney and Orion, infused ABB's technology with the same pressure-tested process now used to develop, refine, and optimize Intention.ly's clients' brands. 
Advisor Brand Builder is a solution that approaches branding from a holistic perspective, providing high-impact options for both visual and written elements of a firm's brand.   
Opto Investments 
Opto Investments announced the launch of new custom funds capabilities, further enriching its offering to RIAs. This enhancement enables the creation of white-label fund strategies encompassing private credit, equity, real estate, venture capital, and infrastructure.   
Informed by Opto's private markets acumen and understanding of the advisory landscape, this new offering enables RIAs to efficiently create, execute, and manage custom fund strategies to address the unique needs of their high-net-worth and ultra-high-net-worth clients. Opto's solution extends beyond access, with a comprehensive due diligence process that provides advisors with a carefully curated selection of private markets opportunities, supported by extensive research and analysis. This enables advisors to craft bespoke strategies that closely align with their clients' goals and risk preferences. Further, the flexibility of the multi-manager approach equips advisors to offer diversified exposure, potentially enhancing risk management and optimizing returns.   
Orion Advisor Solutions 
Orion Advisor Solutions announced a new era for Orion as its Board of Directors named Natalie Wolfsen as the firm's new Chief Executive Officer, effective mid-October 2023. Natalie will also join Orion's Board of Directors on that date. 
Natalie is the outgoing CEO of AssetMark, a TAMP and technology solutions provider, and has nearly 30 years of financial services industry experience. Prior to joining AssetMark in 2014, Natalie previously held digital and investment platform development, investment solution management, strategy and marketing roles at First Eagle Investment Management, Pershing, Charles Schwab and American Express. 
Savvy Advisors 
Savvy Advisors Inc. announced that Frank Remund CFP joined the firm as a principal wealth manager. By teaming up with Savvy, advisors like Remund can tap into its state-of-the-art digital-first platform, purposefully designed to enhance the way advisors interact with their clients. In his new capacity, Remund will be able to simplify his planning process and dedicate more time to servicing clients. 
Remund recently relocated to Boise, ID, and brings over 15 years of industry experience to Savvy. As a CFP professional and an Enrolled Agent authorized to represent taxpayers before the Internal Revenue Service, Remund is well positioned to help clients minimize tax burdens and optimize wealth. Additionally, Remund can now avail himself of Savvy's comprehensive range of services, including risk management, alternative investments, direct indexing and more, enabling him to create completely customized financial plans.  
SMArtX Advisory Solutions 
SMArtX Advisory Solutions ("SMArtX") announced the addition of ten investment strategies from esteemed investment management firms GW&K Investment Management, Loomis Sayles & Company, and Northern Trust Investments. The platform now features 1,242 strategies from 296 asset management firms.  
GW&K Investment Management debuts on the SMArtX platform, introducing a dynamic combination of fixed income and equity strategies, while Loomis Sayles & Company and Northern Trust Investments, Inc. are amplifying their existing presence within the SMArtX model marketplace. Loomis Sayles has added their Large Cap Growth model strategy and Northern Trust Investments has introduced their set of Diversified Strategist Portfolios.  
SMArtX also announced the appointment of David Pologe as the company's new Executive Vice President of Sales. Mr. Pologe brings a deep history of sales experience from his previous experience at AssetMark and UBS Global Asset Management to help lead the SMArtX sales effort and specifically maximize opportunities in enterprise managed accounts channels.  David will report directly to the new CEO of SMArtX, Jonathan Pincus.
TradeStation 
TOGGLE AI, the intelligent investing dashboard, introduced the expansion of its direct trading integrations with the addition of TradeStation Group, Inc. ("TradeStation"), a Florida-based company whose operating subsidiaries provide award-winning*, self-clearing online brokerage services for trading stocks, ETFs, options, futures, and crypto that aim to offer the ultimate trading experience. 
TradeStation clients can now execute trades directly from the TOGGLE AI platform, while taking advantage of the entire suite of tools offered by TOGGLE AI, from AI-powered News Insights to the popular TOGGLE Leading Indicator. 
Wealth.com 
Wealth.com announced the formation of its Advisor Council, a curated group of diverse and highly influential leaders in the financial advisory space. The uniqueness of the council lies in its composition: it is exclusively made up of professionals from the financial advisory sector who either use the product with their clients or possess a deep familiarity with the domain and the nuances of engaging advisors.   
Wealth.com believes that estate planning achieves its greatest impact when seamlessly integrated into a comprehensive framework of financial and life planning, rather than being viewed as a standalone service. One Wealth.com study indicates that individuals are more inclined to initiate the estate planning journey when guided by financial advisors. Advisors typically have a keen awareness of their clients' needs, and with the formation of this council, Wealth.com aims to further align its offerings with the needs of financial professionals and those they serve.
---