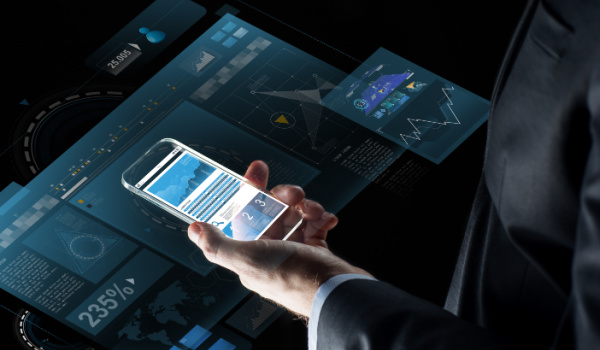 ---
Football is last week's news: Conference season is upon us! 
In this week's advisor technology headlines, we have a bevy of conference news, including a "best in show" announcement from the XY Planning Network's summit and announcements regarding upcoming conferences from Orion and Asset Map. 
You may wonder why we're talking financial advisor conferences in a technology rundown. Well, there may be something to the conference-technology connection. Back in the day, the big advisor conferences were always public events run by major custodians like Schwab, Pershing and TD Ameritrade; more closed-off events offered by big regional and wirehouse broker-dealers; and national gatherings of the larger industry organizations like the Financial Planning Association. 
Today, we've heard that the second-largest gathering oriented towards the wealth management industry is actually hosted by a wealthtech company. While Schwab's IMPACT conference is the undisputed heavyweight champion of financial advisor conferences, Nitrogen's Fearless Investing Summit is now being touted as the second-largest industry conference. 
Of course, it goes without saying that for wealthtech providers, industry conferences remain key opportunities to get their technology in front of financial advisors and forge connections far deeper—and more lucrative—than possible through advertising alone. 
Let's get to this week's advisor tech headlines. 
---
Arteria AI 
Arteria AI, a provider of enterprise digital documentation infrastructure, announced that Donna Mansfield will be joining the company as a new Strategic Account Director, further bolstering its team of industry-leading, experienced financial experts. Mansfield brings almost three decades of deep financial industry expertise to Arteria AI. During her previous work with Goldman Sachs, where she spent the vast majority of her distinguished career and was a Managing Director, she served in numerous key positions focused on transformative technologies and documentation, including as a Managing Director, Compliance Legal and Conflicts (CLC) Solutions and Digital Transformation, and as a Managing Director, Global Manager Derivative Documentation and Policy Group. 
Arteria AI's platform has been deployed at some of the world's largest, top-ranked financial institutions, and was recently included in the CB Insights AI 100, listing the most promising private AI companies across the globe. The company remains committed to empowering its clients by providing them with fast, intelligent document processing capabilities that streamline their operations, reduce inefficiencies, provide valuable insights, enhance compliance and improve their overall documentation experience. 
Asset Map 
Asset-Map Holdings, Inc. ("Asset-Map") announced the agenda and benefactors for AdviceTech.LIVE 2023, its fourth annual industry crowd-sourced virtual showcase. 
In addition to hosting over 2,000 expected financial advisors, firms, and students, and spotlighting more than 20 of the leading technology firms in wealth management, this year's event will benefit the Invest in Others Charitable Foundation and The Leukemia & Lymphoma Society, in memory of Gavin Spitzner, a longtime advisor technology expert and consultant. 
Unlike years past, AdviceTech.LIVE will take place over the course of two days for four and half hours each, on November 2nd and 3rd. Additionally, for the first time in the event's history, registration will be free to the financial professional community. Attendees are instead encouraged to donate to the two benefactor partners. 
CAZ Investments 
CAZ Investments ("CAZ"), a Houston-based investment manager, and Palantir Technologies Inc. (NYSE:PLTR) ("Palantir"), a leading builder of operating systems for the modern enterprise, today announced a 5-year partnership for Palantir to provide its Artificial Intelligence Platform (AIP) in support of CAZ's growth and innovation. 
Palantir will provide CAZ with AI-powered solutions to accelerate partner onboarding and augment investment managers' work with generative AI. The use of Palantir's software aims to help CAZ automatically scale operations and meet growing demand. 
AIP will offer CAZ executives a next-best action system to identify and recommend opportunities or content to improve retention and service to its partners, among other use cases, allowing it to provide differentiated investment services to its partners as it embarks on a crucial expansion period. 
Citi 
Citi Treasury and Trade Solutions (TTS) announces the creation and piloting of Citi Token Services for cash management and trade finance. The service uses blockchain and smart contract technologies to deliver digital asset solutions for institutional clients. Citi Token Services will integrate tokenized deposits and smart contracts into Citi's global network, upgrading core cash management and trade finance capabilities. Institutional clients have a need for 'always-on', programmable financial services and Citi Token Services will provide cross-border payments, liquidity, and automated trade finance solutions on a 24/7 basis. 
Citi worked with Maersk and a canal authority to digitize a solution that serves the same purpose as bank guarantees and letters of credit in the trade finance ecosystem. The pilot demonstrated programmable transfer of tokenized deposits that provided instant payments to service providers via smart contracts. The technology used in the pilot provided a completely digital process to both buyers and sellers with instant payment capabilities, which is expected to reduce transaction processing times from days to minutes. 
Citi Token Services has also been applied to a global cash management pilot, enabling clients to transfer liquidity between Citi branches on a 24/7 basis. 
The private/permissioned blockchain technology used is owned and managed by Citi and clients will not be required to host a blockchain node to access the services. 
Confluence Technologies 
Confluence Technologies announced the availability of liability reporting in its Portfolio Analytics and Reporting (PARis) solution. This new capability gives Investment Consultants and Asset Owners a more comprehensive and balanced view of their Pension plans, while significantly improving institutional plan analysis and reducing manual work and errors. 
Asset allocators can now report on pension benefit obligations, track funded status, duration matching analysis, and liability glide path modeling alongside PARis suite of pension plan asset reporting. PARis allows users to easily enter actuarial data which is combined with index data to deliver institutional-grade liability reporting for asset owner clients. 
With the addition of liability reporting, Confluence's PARis solution allows users to analyze critical measures of institutional plan performance towards meeting future retirement payment obligations and provide a more robust understanding of their institutional plans. This is especially useful to European asset allocators who are required to report on pension liabilities. 
Docupace 
Docupace announced its latest offering: Developer Portal., a one-stop shop for developers to learn about, access, and use Docupace's APIs and other developer resources. The Developer Portal provides a comprehensive overview of the company's API offerings, including detailed documentation, tutorials, widgets, and examples.  Developers can also use the portal to create accounts, generate API keys and test their applications against the company's live APIs. 
Created with the modern developer in mind, Docupace's API Developer Portal offers an intuitive and user-friendly interface that streamlines the time it takes a developer to begin engaging with our services, from authentication, discovery, access, and integration processes. With its powerful features and tools, developers can now access comprehensive API documentation, interactive code samples and a robust testing environment – all within a single unified platform. 
Key features include comprehensive documentation, tutorials and examples, self-service account management, live API testing and interactive code samples. 
Lumiant 
Lumiant announced a strategic partnership with Birmingham, Ala.-based  Concourse Financial Group Securities (CFGS),  a single destination for holistic planning support for growth-oriented financial professionals who want to take their practices to the next level. Together, Lumiant and CFGS will support advice firms in growing their businesses. They aim to achieve this by creating memorable, scalable, client-centered experiences and evolving the financial professional-client relationship beyond its historically transactional nature. 
With a focus on the complete financial situation of clients, CFGS offers scalable solutions designed to meet the many needs of today's clients, who are living longer and navigating a more complex and expensive retirement than ever before. Lumiant's recent acquisition of Genivity, a longevity and health planning solution, helps financial professionals level up their service via personalized advice that considers the impact of each client's choices on their lifestyle, longevity, and legacy. 
Orion 
Orion Advisor Solutions today unveiled the initial agenda and speaker line-up for Orion Ascent 2024, held March 12-15, 2024, at the Marriott Marquis San Diego Marina, overlooking the picturesque San Diego Bay. 
Orion Ascent brings together nearly 2,000 of Orion's top financial advisors, innovative fintech providers, wealth management leaders, broker-dealers and tech-forward enterprise firms. As the premier advisor event of the year, Ascent gives advisors the tools and training they need to lean into change, embrace innovation and disrupt the status quo, all while helping their firms grow and clients thrive. 
Attendees will gain exclusive access and cutting-edge insights from the financial industry's best and brightest with compelling keynote speakers, including industry perspectives from Orion's incoming CEO Natalie Wolfsen; Dr. Daniel Crosby, Orion's chief behavioral officer, on the intersection of AI and BeFi; and thoughts on the 2024 election from Dan Clifton, partner and head of policy research for Strategas Securities. 
SentiLink 
SentiLink, the leading provider of innovative identity and risk solutions, today announced the launch of Facets, a new intelligent attributes solution that enables U.S. financial institutions to improve fraud models and implement more sophisticated onboarding flows. Facets complements SentiLink's market-leading scores targeting synthetic fraud and ID theft. The solution provides feature-specific intelligence derived from SentiLink's proprietary identity data and from its broad consortium of leading banks, credit unions and fintechs. This new tool allows SentiLink's partners to improve their models and accelerate how they make risk-based decisions. 
As financial fraud techniques become more sophisticated and complex, financial institutions are turning to machine learning-powered automation to help expedite their ability to catch fraudsters. Yet, fraud and risk models are only as effective as the data being used to make decisions. With more high-quality data, financial institutions can more precisely pinpoint cases of fraud and deliver better business outcomes by preventing damaging losses and approving more good customers. 
SMArtX Advisory Solutions 
SMArtX Advisory Solutions ("SMArtX"), a leading innovator in unified managed accounts (UMA) technology and architect of the SMArtX turnkey asset management platform ('TAMP'), today announced its strategic collaboration with Russell Investments as the inaugural asset management firm to offer its investment strategies through the innovative SMArtY platform. SMArtY, developed by SMArtX Advisory Solutions, is a manager-sponsored no fee strategist platform that harnesses the power of SMArtX's acclaimed managed accounts technology.  The platform will launch to the public on September 28th and professionals can join the waitlist for exclusive early access. (Join the waitlist HERE) 
SMArtY is poised to revolutionize the industry by providing fee-sensitive advisors with an array of robust features, including tax services, automated account rebalancing coupled with seamless trade execution, and access to third-party model investment strategies – all without the burdensome costs associated with conventional wealth management solutions. 
TradePMR 
TradePMR, a technology and custodial services provider for Registered Investment Advisers (RIAs), today announced the conferences that it will be hitting the road in support of the wealth management and fintech industry during the second half of 2023. The firm is attending conferences to meet with growth-minded advisors in person about the trends impacting their businesses including new RIA software and evolving RIA custodial platforms. 
TradePMR will be attending: 
DeVoe M&A + Succession Summit: September 18 – 20, 2023 
Nitrogen Fearless Investing Summit: October 2 – 4, 2023 
Forbes/Shook Top Advisors Summit: October 2 – 5, 2023 
Bob Veres' Insider's Forum: October 4 – 6, 2023 
AdvisorHub Advisors to Watch Summit: October 25, 2023 
MarketCounsel Summit: December 4 – 7, 2023 
In addition to attending and sponsoring these events, TradePMR Chief Client Growth Officer, Bill Coppel, will be hosting sessions at the Nitrogen Fearless Investing Summit and Bob Veres' Insider's Forum. Coppel will be addressing one of the most hot-button topics in the industry: artificial intelligence (AI). Specifically, he will dive into how RIAs can reimagine their approach to succeed in a world dominated by AI and large language models (LLMs). 
XY Planning Network 
XY Planning Network (XYPN), announced Income Lab's new Retirement Income Stress Test "Best in Show" of the AdvisorTech Expo at their annual XYPN LIVE conference held in Atlanta, Georgia. 
The AdvisorTech Expo recognizes new and emerging fintech companies that build solutions for financial advisors.  This year's focus was on advice engagement, including building tools to better engage financial planning clients in the upfront and ongoing advice process, leading to higher client retention and better follow-through on their financial planning recommendations.  
The winner was based on the popular votes by advisor attendees of the conference, who numbered over 840 this year. 
This year's other nominees included: 
Bento Engine: Bento Engine is an integrated technology and content solution designed to provide proactive, impactful advice beyond investing to clients and prospects during key "Moments That Matter" on their financial journeys.  
Elements: Elements empowers advisors to supercharge their prospecting engines, effortlessly demonstrating value and building trust with potential clients. Elements makes it simple to show, rather than just tell, what you can do for clients.  
Income Lab: Income Lab's new Retirement Income Stress Test tests, visualizes, and compares how retirement income plans behave through real-world return and inflation environments by using spending adjustments—rather than portfolio failure—mapping out a plan to withstand periods of high inflation or market volatility.  
Pusle360: Pulse360 helps growth-minded professional financial advisors streamline and enhance their client documentation process. 
Snug: Snug is a total estate planning solution that goes beyond a Will or Trust to organize all of life's details—everything from social security benefits to military service to digital assets, and takes on the universal pain and logistics of transitioning from one generation to the next.  
Switchboard: Switchboard by AdvisorCo is the first all-in-one cash flow platform to help advisors develop, illustrate, implement, maintain, and automate client cash flows. 
To participate, companies must have launched in the past 12 months, and the company (or its new offering) must still be below $1M in revenue. 
---