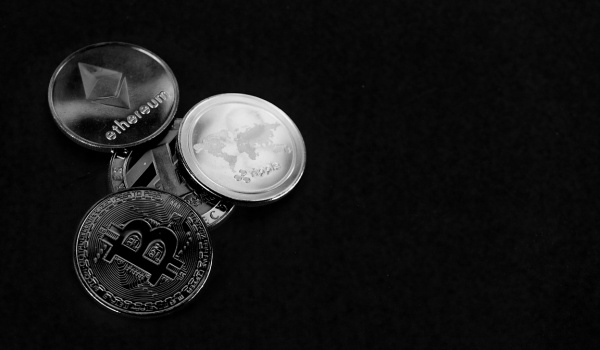 ---
Should the current "rulers" of the cryptospace disappear forever?
Custodia's Caitlin Long seems to think so.
There's a new social login in the Web 3.0 space.
Binance and CZ have alot to chew.
Paypal continued expanding its adoption plans.
Plus, FTX sued SBF's parents.
These are your decentralized diaries!
---
Bitcoin Continues to Slide at $26k, the Altcoins Follow
Bitcoin prices remained in the doldrums after a $27,488.76 high to a current low of $26,120.60 (as of 9/25/23).
The altcoins are in similar straits. Ethereum (ETH) is currently at $1,574.02, Avalanche (AVAX) at $8.82, Polkadot (DOT) at $4.05 and Solana (SOL) at $19.54.
Core Scientific Inked $77 Million Deal With Bitmain
Core Scientific, the bankrupt crypto miner, made it again to the news with a $77 million deal with Bitmain, the crypto hardware manufacturer.
Per the transaction, Bitmain will hold $53.6 million worth of Core Scientific's common stock and provide the miner with 27,000 Bitcoin mining rigs in exchange for $23 million in cash.
Sui Blockchain Unveiled Web 3.0 Sign-on Solution
Sui, Layer-1 blockchain revealed "zklogin", a social-oriented login solution for decentralized applications (dApps).
Ecosystem users can now interact with Sui's projects from a social login without seed phrases or passwords with their regular social media handles, including Facebook and Google.
Federal Judge Denied the SEC Access to Binance.US' Software
The battle between the SEC and the American arm of the Binance cryptocurrency change took a new turn.
Judge Zia Faruqui indicated that the regulator didn't have a strong case to inspect Binance.US's software. He suggested that the SEC come up with "compelling" arguments.
Media reports alleged unexplained money flows involving BAM Management, BAM Trading (Binance's American subsidiaries), and Binance global CEO Changpeng "CZ" Zhao.
CZ responded on his "X" (formerly Twitter) handle, indicating that he loaned BAM Management the money.
He also said there was no relationship between Ceffu and Binance Custody, contrary to the allegations.
Binance also sought to dismiss the SEC's legal actions against the company, alleging that the regulator overstepped its authority.
FTX Sued SBF's Parents
The issues continued at FTX. The bankrupt cryptocurrency exchange sued Allan Joseph Bankman and Barbara Fried, the parents of its former CEO.
FTX alleged the duo used undue influence within the FTX ecosystem for personal enrichment. Part of the purchases include a 30,000 sq foot Bahamian property worth $16.4 million and a $10 million gift from Alameda research.
The exchange also sued four employees of Alameda Ltd. (a Hong Kong subsidiary) and leveled allegations of $153 million in financial misappropriation.
U.S. District Judge Lewis Kaplan also rejected testimony from seven witnesses put forward by SBF for his October trial.
Caitlin Long Indicated that the Crypto Industry Has Issues
Per media reports, Custodia Bank CEO Caitlin Long stated that "90% or 99% of the industry, even still, needs to burn to the ground. There's a lot of crap here."
She also compared the current cryptocurrency markets to the '90s stock bubble and cited the negative stance of the American regulatory authorities.
Circle Launched the USDC Token on the Polkadot Blockchain
The USDC token was now available on the Polkadot blockchain (according to Circle).
The stablecoin issuer said the USDC was available on the Polkadot asset Hub, a "parachain" that enables token transfers.
Citi Revealed the Pilot of "Citi Token Services"
Citi Treasury and Trade Solutions (TTS), a subsidiary of the global banking behemoth, launched "Citi Token Services", a digital asset solution ecosystem for institutional clients.
The product, "Citi Token Services" will deploy smart contracts to enable tokenized transactions and deposits, including cash management and trade finance facilities.
Nansen's Third-Party Vendor Suffers Security Breach, OpenSea Advocated for API Key Rotation
Blockchain analytics firm Nansen warned that a third-party vendor suffered a security breach involving stolen password hashes.
OpenSea, the popular NFT marketplace, made a statement with a similar incident. The NFT marketplace advocated for users to rotate their API keys and will issue new ones on October 2nd.
Media Reports Exposed Tether's Stablecoin Loans
Per media reports, Tether Holdings, the stablecoin issuer, continued issuing USDT loans to clients after disclosing plans to stop.
Tether's quarterly financials show $5.5 billion in loans, up $5.3 billion from the previous quarter.
Tether addressed the issue, indicating that the loans were over-collateralized.
The stablecoin issuer also highlighted several issues that plague the traditional banking system.
Media Reports Showed Bitcoin Cryptocurrency Trading Inclusion in Apple's Planned Trading App
Again, per media reports, tech giant Apple planned to include Bitcoin and cryptocurrency trading as part of its instrument trading activities.
Apple hasn't scheduled a planned date for its launch.
PayPal Enabled Venmo Support for its PYUSD Stablecoin
Payments giant PayPal revealed that Venmo users can now send and receive PYUSD, its stablecoin.
Select users are eligible for now, with a complete deployment soon.
The SEC Revealed Crypto Enforcement Actions Escalation Plans
According to David Hirsch, head of the SEC's Crypto Assets And Cyber Unit, America's top regulator will continue its enforcement actions against the cryptospace.
Hirsch made the remarks at the Chicago Four Seasons Hotel during the SEC's "Securities Enforcement Forum Central" event.
---