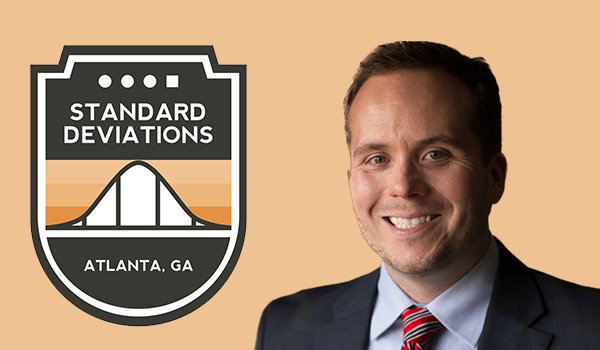 ---
This week on the Standard Deviations Podcast, Dr. Daniel Crosby speaks with Stacy Havener.c
This week on Standard Deviations with Dr. Daniel Crosby, Dr. Crosby is joined by Stacy Havener, of Billion Dollar Backstory. Stacy Havener has made a career raising $8B+ for new/undiscovered funds that led to $30B+ in follow-on AUM. Prior to finding her niche in raising capital, she was an award-winning writer who dreamed of becoming a literature professor. Ironically, her love of words is one of the secrets to her success in an industry dominated by numbers. Growing up the only girl on all-boy soccer teams, it's no surprise she's now a female entrepreneur in one of the toughest "boys clubs."
At the heart of it all, there is one thing Stacy believes in – underdogs. Stacy is the Founder/CEO at Havener Capital Partners, a sales and marketing agency that helps boutique asset managers build, launch and grow funds. Havener Capital is on a mission to level the playing field in asset management by raising $100B for boutiques over the next decade. Stacy holds her Series 6, 7, 24, 63, 66, and 79 licenses and is a registered representative of Compass Securities Corporation. She received her Bachelor of Arts in English Literature from Western Connecticut State University, graduating summa cum laude in 1998. That same year, Stacy was named to both the NCAA and the GTE/CoSida Academic All-American teams for Division III Women's Soccer and subsequently nominated for NCAA Woman of the Year. Based in Newport, RI, Stacy often spends her mornings walking the beach, sipping a Dunkin' coffee, and listening to 90's hip hop.
Tune in to hear:
– Why does Stacy believe that every company should have a well crafted origin story? Why does this speak to the authenticity of a brand?
– What's the importance of a hook or conflict within a corporate brand story?
– How can we present a hook that helps with brand buy-in without the story relying on the classic narrative tools of danger, suspense and intrigue?
– What are some brands that effectively make their customers the hero of their brand story?
– What role does a "villain" play in a brand's story and is this usually another business (e.g. competitor) or more ideological in nature?
Orion Portfolio Solutions, LLC, an Orion Company, is a registered investment advisor. 
Custom Indexing offered through Orion Portfolio Solutions, LLC a registered investment advisor.
Compliance Code: 2122-OAS-8/2/2023
Ad Compliance Code: 2120-OPS-8/2/2023
---
ABOUT STANDARD DEVIATIONS PODCAST:
Educated at Brigham Young and Emory Universities, Dr. Daniel Crosby, the personality behind STANDARD DEVIATIONS podcast, is a psychologist and behavioral finance expert who helps organizations understand the intersection of mind and markets.
Dr. Crosby's first book, Personal Benchmark: Integrating Behavioral Finance and Investment Management, was a New York Times bestseller. His second book, The Laws of Wealth, was named the best investment book of 2017 by the Axiom Business Book Awards and has been translated into Japanese, Chinese, Vietnamese and German. His latest work, The Behavioral Investor, is an in-depth look at how sociology, psychology and neurology all impact investment decision-making.