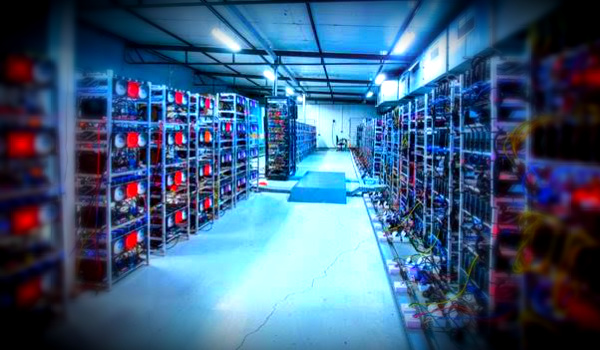 ---
By Zachary Profeta, Portfolio Manager at Sarson Funds, Inc.
The Render Network, a decentralized network of GPUs, is revolutionizing the way digital artists and AI developers render their work. By tapping into the computing power of idle GPUs worldwide, it offers a more efficient and cost-effective solution compared to traditional rendering methods.
Historically, large studios relied on using in-house GPUs for rendering, a labor-intensive and expensive processes. This method, while effective, is costly and struggles to keep pace with the rapidly evolving fields of AI, VR/AR, and high-quality gaming and can leave production companies with warehouses of idle computing equipment at the conclusion of their project. The Render Network provides an innovative solution, allowing companies to eliminate the expenses of maintaining in-house GPUs. Instead, they can pay for their jobs to be run on the thousands of nodes supporting the Render Network, resulting in faster and more affordable rendering.
The decentralization of the rendering process democratizes access to high-performance rendering, enabling smaller studios and independent artists to compete with larger studios. This could lead to a surge in creativity and innovation in fields like movie production, game development, and AI research.
The Render Network is already making waves in the industry. With its potential integration with Apple's future devices, it is set to revolutionize GPU rendering and distributed computing. By harnessing the power of idle GPUs worldwide, it is building a global supercomputer accessible to anyone, with profound implications for fields like AI research.
Apple's upcoming Worldwide Developers Conference (WWDC) has sparked rumors about the launch of their XR headset. The Render Network's close association with Apple, and its parent company OTOY's rendering app support on the latest iPads and Mac computers, suggest potential synergy. Notably, OTOY founder Jules Urbach has presented at past Apple releases, further strengthening this connection.
Apple's silicon chips, M1/M2, have showcased their advanced neural engine chip's capabilities, designed to handle intensive AI computations and support future XR applications. However, the power of a GPU is inherently limited in a mobile device due to heat, storage capacity, and computational power issues. This is where the Render Network could step in.
Apple's new chips have demonstrated their ability to interact with the distributed network through the Octane X app. The next step could be for Apple to allow these devices, and all future devices, to act as nodes on the network. This could create a vast, decentralized rendering network powered by millions of Apple devices worldwide, dramatically increasing the rendering power available to artists and developers and providing a new way for Apple device owners to get value from their old devices.
The potential synergy between the Render Network and Apple's rumored XR headset is particularly exciting. XR applications require significant rendering power, and the Render Network could provide a perfect solution. By offloading the rendering tasks to the Render Network, Apple could provide high-quality XR experiences on their devices without needing to increase the device's size or power consumption.
The Render Network is not just another development in GPU rendering – it's a game-changer. It's breaking down barriers to high-performance rendering and sparking a wave of creativity and innovation. It has already proven the viability of a token-incentivized business model that is well positioned to bring 10s of thousands of now idle Ethereum miners back to life with profitable use for their spare computing capacity. With the potential to integrate with Apple's future devices, the Render network is set to redefine what we thought was possible in GPU rendering and distributed computing. As we eagerly anticipate what's next from the Render Network and Apple, one thing is certain: the future of GPU rendering is not just here, it's thrilling and full of promise.
---
Disclosures: Not investment advice. The Author, Sarson Funds, Inc. and its affiliated managers hold positions in all projects mentioned. Talk with your financial advisor before making any investment decisions or have them contact Sarson Funds directly at [email protected]
---
PUBLISHER'S NOTE:
We are proud to announce that Digital Wealth News, in conjunction with the American Crypto Academy, has partnered with the University of Wyoming Center for Blockchain & Digital Innovation to offer a 12-module course on blockchain for Wyoming's high school juniors, seniors & community college studentes beginning with the Fall 2023 school year.  The modules will also be available for a nominal licensing fee to other schools throughout the US.  Contact DWN's publisher Cindy Taylor at cindy (at) dwealth (dot) news if you would like details on sponsoring this initiative or how you can help bring these modules to students in your community.
CLICK HERE FOR MORE INFO ON THIS DIRECTIVE