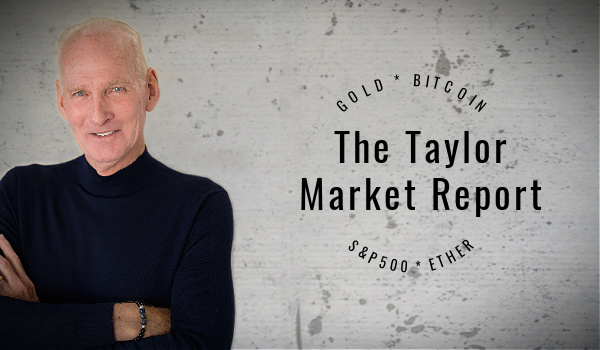 ---
Common Sense for Uncommon Markets
By Bill Taylor, Contributor/CIO-Entoro Investments
---
The opinions expressed below are my own & do not represent those of Entoro Investments, Digital Wealth News or any affiliates.  Any financial advice included in the column is for entertainment purposes only.



Bullish for week of 10/24/23
BTC | ETH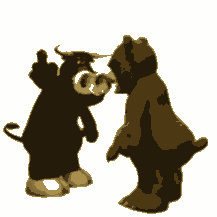 Neutral for week of 10/24/23
GOLD


Bearish for week of 10/24/23
S&P 500  

10/24/23 Closing Prices:
BTC: $33,880.94   (+19.7% Tue-Tue)
ETH: $1,807.86  (+13.9% Tue-Tue)
Gold: $1,954  (+2.6% Tue-Tue)
S&P 500: 4,247.68  (-2.9% Tue-Tue)
---
FIRST OFF, THIS IS THE CRAZIEST AND STUPIDEST EQUITY MARKET I'VE SEEN IN DECADES. (My editor said "stupidest" was not a word, but I get to use it anyway)
That being said, investing/trading markets may experience 'uncommon traits' for a while, but plain old common sense will always win out. Reality trumps hope and the "I think" thought process.
So the war goes on. The war grows. That is both wars…..the Ukraine/Russia tussle and the Israel/Hamas war. The big worry is the Israel war will soon include Hezbollah/Lebanon AND include Iran. Wars are not bullish and are never short.
Interest rates (10 year) hit 5% this past week. Expectations of that being "the top" may be dashed if the economy continues to exhibit strength. Interest rates are going higher than people think. Housing is in deep doo doo and the ramifications have not yet to hit the headlines. Strikes (UAW/auto makers) continue. Inflation is still way too high and looks to accelerate again. Yup, that's what reality looks like. It sure seems the equity markets (S&P 500) are dead set on ignoring reality. For now.
On a happier note, take a look at bitcoin. And ethereum. OK, even gold. Although not a done deal yet, it is pretty certain there will be a spot bitcoin ETF. Maybe more that one, too. Following the SEC's continuing legal setbacks (XRP….Ripple) ,Mr. Gensler (SEC Chairperson) may need to approve the ETFs sooner rather than later.
So, thoughts moving ahead?
BITCOIN & ETH.  Like I have been preaching for months, buy/hold/be involved. BTC and ETH are well into the next bull market. Might get some profit taking when a spot BITCOIN ETF is approved, but that would be a buying opportunity. Onward and upward.
GOLD. The precious metal is a hold (my opinion). The new place is BITCOIN. If (when) the Israel/Hamas war spreads, GOLD could see further gains, BUT since I expect higher interest rates, GOLD will suffer. I'm neutral. Hold.
S&P 500.  The equity markets have quietly entered a new bear market. When the 3rd quarter GDP estimate shows a large gain (5%?) the market may spike up, BUT that's a selling opportunity. I have a target for the S&P 500 of 3,250-3,300 (-20%). YUP! Sell and/or get short. It's gonna get ugly.
---
JUST IN CASE YOU MAY NOT HAVE NOTICED……..A NEW BEAR MARKET IN STOCKS IS NOW UNDERWAY. VERY STEALTHY AT FIRST. REALIZE THAT BEFORE ALL YOUR NEIGHBORS DO.
---
NEW TARGETS:
BITCOIN 2023…….UP……$40K

ETH 2023…………UP……..$2K

GOLD 2023……….??????????

S&P 500 2023……..DOWN…….DOWN……DOWN……...LOOKING AT 3,250
Current trading positions: 
 LONG BITCOIN
 LONG ETH
NEUTRAL GOLD
SHORT S&P 500
---
We compare the price of Bitcoin, Ethereum, Gold & the S&P 500. We use the CME Bitcoin Indexes (BRR & BRTI) and the CME Ethereum Indexes (ETH_RR_USD) & (ETH_RTI_USD) for reference as well as the London Bullion Market afternoon price settlement on the digital assets & gold.
---
Bill Taylor is CEO of Digital Wealth News and an advisor to Entoro Investments. He is widely published & quoted in financial media and an international expert on markets and BTC, ETH, Gold & SP500.
His opinions are solely his own and for informative purposes only.