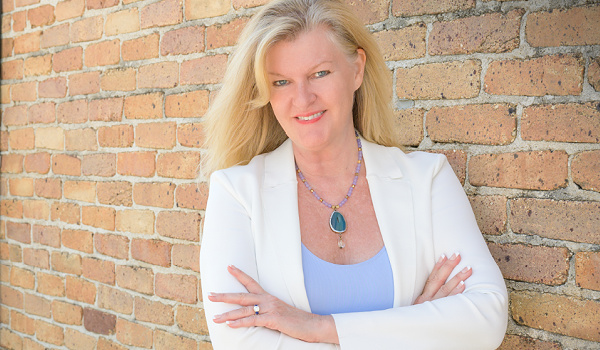 ---
Greetings from Digital Wealth News™
Friends, is AI REALLY that smart?  We really do wonder sometimes.  Read what our "resident ponderer" Bill Taylor has to say on the topic.  We  also have a chat with Mom & Dad about crypto (seriously, where have they been the last decade??) and dig into the SBF trial with details you won't hear on the MSM, plus SO MUCH MORE this week…..
READ UP!! | Cindy Taylor, Publisher

---
NEWS | MARKETS
It seems everyday there are articles extolling the myriad of ways that AI will make our lives easier, more productive and efficient
This week's column on digital wealth the world over covers news from State Street Corporation, Mastercard, & others
In our weekly Advisor Tech Talk column, we dive into the latest wealthtech industry news from Envestnet, Fidelity, Voya Financial & more
Our top 5 VC deals for the week in digital wealth came to us from Procurify, Nova Credit, Prove Identity, Neo, and SynFutures
Bitcoin Topped $30k as the Bulls Returned, the Altcoins are in the Green, The SBF Trial Revealed Sordid Details
THOUGHT LEADERSHIP
Hundreds of millions of people around the world have started experimenting with blockchain technology-powered digital currency
The keystone of financial planning may very well be a client's risk tolerance, according to Richard Thoeny, EVP of Product Strategy at PreciseFP
What's the best type of finance content to rely on – original or enterprise? Organizations must implement both
Michael Saylor is of the opinion that the impending spot Bitcoin ETF is poised to inject trillions of dollars into the Bitcoin space
Just in case you may not have noticed……..a new bear market in stocks is now underway. Very stealthy at first. Realize that before all your neighbors do
Curated Industry Content
Research:
Podcasts 
Practice Management
Qutoe of the Week
"Back Again…#Bitcoin Bull is back…Tell a friend…" – Mark Yusko, Morgan Creek Capital
---
Check out our homepage for other great content, or follow us at LinkedIn, Twitter & Facebook!
Read up and GET YOUR SMART ON about the future of digital wealth!!
Wishing you and yours a great week!!!

ABOUT DIGITAL WEALTH NEWS:
Our content creation and amplification platform includes insightful industry news & market commentary, meaningful partner content and executive profiles you won't find elsewhere.
Special thanks to our Chief Technology Officer Michael Fabing and my partner (and husband) Bill Taylor on their efforts to keep this powerful media engine running smoothly.
Our editorial coverage takes a new view toward the fintech revolution as it has evolved and matured, featuring industry news, thought leadership, and the latest industry press.
Digital Wealth News ™ was Created with the Following Key Parameters:
Daily Editorial & Weekly Newsletter pushing stories to Website – https://dwealth.news/ – and social media channels – including LinkedIn, Twitter & Facebook
Weekly Newsletter emailed to proprietary database of RIAs, wealth managers, VCs, hedge funds, fintech professionals and organic sign-ups –plus- select names from Fintrx, Crunchbase and other key databases
Light but authoritative editorial feel – non-technical – but informative. Digestible business read for those interested in, affected by, or involved in the new digital wealth economy;
Coverage of Digital Wealth Topics Including the Following Categories:
Digital Currencies & The New Token Economy
Security Tokens, NFTs & the Metaverse
Trading Technologies
Digital Investing Platforms
WealthTech & Robo-advisors
Legal & Legislative Issues
Fintech At Large & More
Sign up for our free newsletter, reach out to me on Linkedin, Twitter or Facebook and thanks for stopping by!!
---