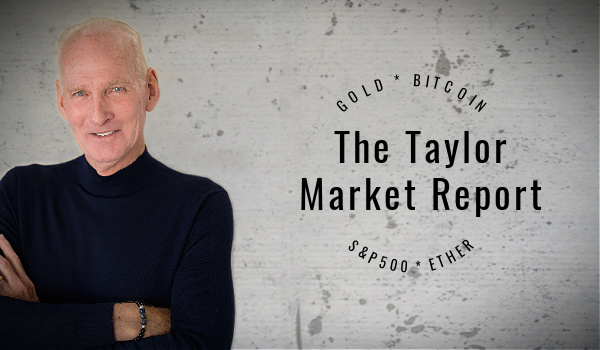 ---
Common Sense for Uncommon Markets
By Bill Taylor, Contributor/CIO-Entoro Investments
---
The opinions expressed below are my own & do not represent those of Entoro Investments, Digital Wealth News or any affiliates.  Any financial advice included in the column is for entertainment purposes only.



Bullish for week of 10/3/23
BTC | ETH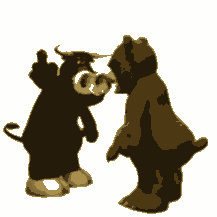 Neutral for week of 10/3/23
GOLD


Bearish for week of 10/3/23
S&P 500  

10/3/23 Closing Prices:
BTC: $27,333.49   (+4.3% Tue-Tue)
ETH: $1,652.53   (+4.2% Tue-Tue)
Gold: $1,807   (-4% Tue-Tue)
S&P 500: 4,229.45   (-1.1% Tue-Tue)
---
The fourth quarter of 2023 is officially under way. How's it going so far? The s**t is just starting to hit the fan. This is going to be a very nasty month (October) and quarter.
Reality is hitting. Investors are finally realizing the Fed means business. Right or wrong, interest rates are moving higher AND will stay there. The "free" money days are gone and the era of zero interest rates are gone as well. What's the new interest rate level? I don't think even the Fed knows. The reality of inflation, political uncertainty, new banking problems (yes, still here), labor strikes and the soon to be recession have caught up with the financial markets. There are still way to many "over-invested" bullish investors out there.
While equities, bonds and gold do their "going down thing," bitcoin and ethereum are doing just fine. The odds of a spot bitcoin ETH happening this quarter are quite good. The SEC and its "king" (Gary Gensler) can't continue ignoring court rulings or hold back the institutional tidal wave building up. Oh, by the way, Honda just announced you can buy a car with bitcoin, too.
So, while financial markets discover reality and the wait for the monthly employment numbers (Friday), whats a nervous investor to do?
BITCOIN & ETH; I am a buyer. I am extremely bullish. Add to positions or even initiate new ones with a long term view. The $25K-$26K floor looks great. Upside? UP!
GOLD; Good golly gosh. I still don't understand why have GOLD. Higher (for longer) interest rates will keep the shiny metal out of favor. And besides, as I have written about for years (yes years), BITCOIN has replaced GOLD as a flight to safety, store of value and even a currency. Hold the metal if you must, but it's working lower.
S&P 500; As I have been saying for months, get out and/or get short the S&P. Only seven to ten stocks got the index where it is. The downside is going to be nasty. I have a target of 3,250-3,300 on the S&P 500. Seriously, when markets go negative on the year, the panic will hit. Be careful.
---
IF YOU FOLLOW COLLEGE FOOTBALL YOU KNOW WHO 'COACH PRIME' IS. PRIME TIME 'NEON' DEION SANDERS. HEAD COACH UNIVERSITY OF COLORADO. HE TOLD FANS, "YOU EITHER GOING OR COMING. WE COMING."  LIKE BITCOIN….IT'S COMING.
EQUITY MARKETS. ITS NOT A SHAME TO PANIC EARLY.
---
NEW TARGETS:
BITCOIN 2023…….UP……new all time highs

ETH 2023…………UP……..new all time highs

GOLD 2023……….??????????

S&P 500 2023……..DOWN…….DOWN……DOWN……...LOOKING AT 3,250
Current trading positions: 
 LONG BITCOIN
 LONG ETH
NEUTRAL GOLD
SHORT S&P 500
---
We compare the price of Bitcoin, Ethereum, Gold & the S&P 500. We use the CME Bitcoin Indexes (BRR & BRTI) and the CME Ethereum Indexes (ETH_RR_USD) & (ETH_RTI_USD) for reference as well as the London Bullion Market afternoon price settlement on the digital assets & gold.
---
Bill Taylor is CEO of Digital Wealth News and an advisor to Entoro Investments. He is widely published & quoted in financial media and an international expert on markets and BTC, ETH, Gold & SP500.
His opinions are solely his own and for informative purposes only.