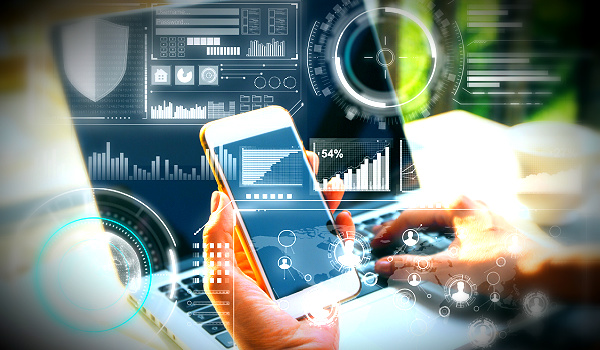 ---
In this week's advisor tech talk, wealth tech executives are on the move. 
Competent leaders often play musical chairs with different C-Suite positions in the wealth management and technology sectors—we've recently seen that phenomenon play out in bold type with the firing of Sam Altman from ChatGPT producer OpenAI, and his subsequent hiring to help lead artificial intelligence development at Microsoft. 
Well, the same thing is happening on a smaller scale in wealth tech. Just this week, we have Orion alum Kelly Waltrich hiring capable talent from her former company to join her at her new AI-driven digs, Intention.ly. And Nitrogen, the risk analysis behemoth formerly known as Riskalyze, has landed on former Galvanize CEO Dan Zitting to take the place of founder and long-time CEO Aaron Klein. 
The end of the year is quickly approaching, and the wealthtech wheels are definitely turning—and so, we'll get straight to the headlines. 
---
Advent International 
Advent International ("Advent"), one of the largest and most experienced global private equity investors, announced the appointment of Tricia Rothschild as an Operating Partner. Rothschild will play a key role in helping Advent identify and support new investments in wealth and asset management, including related technology and data & analytics. 
Rothschild brings with her decades of experience in financial services, with a focus on wealth and asset management, investment data, technology, and information services. Rothschild spent more than 25 years at Morningstar, transforming the company from startup to a leading, global and publicly-listed provider of investment research software, data, and index solutions. During her tenure at Morningstar, she held numerous senior leadership roles, including most recently serving as Chief Product Officer and Co-Head of Global Markets, where she was responsible for an $800 million portfolio of global software, data and research businesses serving both retail and institutional investors, and developed and led the firm's global equity research business. Following Morningstar, Rothschild served as President for Apex Fintech Solutions, a digital B2B fintech platform providing custody, clearing and other services to leading brokerages, financial advisors, global institutional investors and fintech firms. 
AdvicePay 
AdvicePay announced that its fee-for-service solution surpassed its one-millionth financial planning fee transaction with consumers since its public launch in 2018. 
The milestone reflects the dramatic shift in alternative non-AUM advisor fee models and the growing popularity and growth of AdvicePay as the preferred solution for advisors, RIAs, and Broker-Dealers looking for a complete, compliant partner for fee-for-service planning. 
Over the past two years alone, AdvicePay has experienced a 102% increase in advisors added to the platform and a 193% growth in transaction volume. For the second straight year in 2023, AdvicePay was named one of America's fastest-growing private companies on the prestigious Inc. 5000 list. 
Anchorage Digital 
Anchorage Digital launched a comprehensive custody and trading separately managed account (SMA) offering for registered investment advisors (RIAs) to participate in digital assets in a safe, secure, and compliant manner. The new offering provides RIAs with custody and settlement services from Anchorage Digital Bank—the only federally chartered digital asset bank, and an unambiguous qualified custodian.  
Working with Anchorage Digital Bank provides RIAs with a clear path forward for complying with proposed changes to the SEC custody rule. In addition, Anchorage Digital's agency trading desk via Anchorage Digital Bank affiliate, Anchorage Hold provides RIAs access to many sources of liquidity, allowing advisors to achieve tight pricing and meet fiduciary responsibilities.  
Anchorage has also partnered with TaxBit, the leading tax and accounting compliance solution for the digital economy, to provide the tax and accounting features RIAs need to participate in crypto.  
Capco 
Capco, the global technology and management consultancy, has appointed Kit Spicer as a new Partner in its US Finance, Risk, and Compliance (FRC) practice, based in New York. 
A proven financial risk leader with 20 years of experience advising large, global financial institutions on strategy, risk management, and regulatory issues, Kit will be responsible for building out Capco's capital markets front office risk propositions and enhancing its existing Fundamental Review of the Trading Book (FRTB) and stress testing solutions. Kit joins Capco from BlockFi, where he was Head of Credit Risk and Underwriting. 
Envestnet 
Financial advisors can now offer retirement plan sponsors access to a cost-effective, streamlined plan solution with fiduciary and investment support. The solution, Envestnet Retire Complete—a new offering from Envestnet in collaboration with retirement services provider Empower—can help strengthen the opportunities for participants to achieve a more secure retirement. 
Envestnet Retire Complete combines Envestnet's fiduciary guidance and investment due diligence with Empower's personalized communications and investments to help more employers provide competitive 401(k) plans. 
FMG 
FMG, a SaaS company specializing in marketing content, automation, and websites for advisors announced a new partnership with Bento Engine Inc. ("Bento"), a fintech empowering financial advisors to deliver proactive, comprehensive advice at scale.   
Through the launch of the new Bento Collection, FMG will offer its users access to a new suite of purpose-built materials that they can use to deliver personalized, timely and impactful advice that will benefit clients and prospects during key "Moments That Matter" on their life journeys. This collection offers advisors the flexibility to choose from three life events they may want to provide advice on (for example Getting Married or Having a Child), as well as the option to select from three age-related milestones (for example Age 62 Social Security Benefits).  
Helios 
Helios announced the latest enhancement to Helios Tools. This new feature will enable advisors to customize the frequency of their quantitative models rebalancing, affording them greater control and flexibility and bridges the gap between complex, active models and the ease with which the advisor can implement them. 
With this addition, advisors using Helios will gain the ability to selectively participate in scheduled rebalances of their chosen models according to their preferences. This provides advisors with an unprecedented level of control over their trading strategies, allowing them to align their asset management programs more precisely with their clients' needs and market conditions. In today's dynamic financial landscape, this new feature equips advisors to adapt quickly to market changes, capitalize on opportunities, and proactively manage risk – the advisor now has the ability to negate operational headaches, trading frequency and turnover by harnessing some of the most powerful facets of machine learning and AI, embedded in Helios Tools. Ultimately, this update supports advisors in strategically deploying systematic, quantitative strategies throughout their practice without compromising scalability. 
Complementing this new capability, Helios has further improved the user experience by streamlining workflows within the Helios Tools platform. These user-centric updates not only save valuable time for advisors and their teams but also underscore Helios' deep commitment to its partnership with advisors. By providing resources that help advisors thrive and allowing them to dedicate more quality time to their clients' needs, Helios reaffirms its position as a trusted ally in the space. 
Income Lab 
Income Laboratory, Inc. (Income Lab), a provider of retirement income management software, has selected BridgeFT's WealthTech API to aggregate multi-custodial data to power and enhance Income Lab's cutting-edge software for ongoing retirement income management and client engagement. 
Income Lab makes accessible impactful retirement tools for advisory firms of all sizes–large and small. Access to multi-custodial data has helped Income Lab acquire new advisors and successfully onboard them to their platform. This data was also essential for powering their planning tools with on-time, accurate client investment account information. 
BridgeFT is a cloud-native, API-first wealth infrastructure software company that enables financial institutions, fintech innovators, and registered investment advisors to deliver better, data-driven outcomes for their clients. The company's WealthTech API is the industry's first WealthTech-as-a-Service platform, offering a single, open API to trade-ready, multi-custodial data, advanced analytics, and application services. 
Intention.ly 
Intention.ly, the growth engine design consultancy firm transforming how finserv and fintech companies approach marketing, announced that Kyle Hiatt will join the firm as Partner and Head of Sales Consulting. As part of his role, Hiatt—a veteran business and sales leader—will oversee the development of a new sales consulting division aimed at helping financial services firms refine their sales efforts and better align with their marketing counterparts. 
Hiatt honed his skills during his 25+ year tenure at Orion Advisor Solutions ("Orion"), overseeing the company's technology sales organization. During his time leading the firm's growth efforts, the firm saw growth of 20% per year. His move to Intention.ly marks a significant milestone for the growing firm as it continues to help companies of all sizes reimagine their growth trajectory. 
iPipeline 
iPipeline, a leading global provider of comprehensive and integrated digital solutions for the life insurance and financial services industry, announced that Pat O'Donnell, a technology industry veteran with more than three decades of experience, has been appointed Chief Executive Officer. 
Pat will replace Deane S. Price, who has served as the company's interim CEO since February 2022. Price joined iPipeline after more than 10 years with fellow Roper Technologies business, Aderant, where she held the role of CEO. O'Donnell's appointment is effective immediately and Price will remain with the organization as an advisor, assisting with the transition. O'Donnell will be responsible for the global iPipeline organization and will report to Satish Maripuri, Group Executive, at Roper Technologies. 
Nitrogen 
Nitrogen announced the appointment of Dan Zitting as Chief Executive Officer. Zitting is a seasoned executive, known for his former role as CEO of Galvanize and his extensive experience spanning growth, risk and compliance functions. The appointment completes Nitrogen's next-generation leadership team and sets the stage for further platform expansion and continued scale. Aaron Klein will transition out of operational leadership before year end, continuing to serve on the Nitrogen board of directors, as a champion of Fearless Investing at the 2024 Fearless Investing Summit and as a strategic advisor to Nitrogen's leadership team.  
Zitting began his career as a certified public accountant and is a three-time company founder. Among the companies he founded is Workpapers.com, which was subsequently acquired by Galvanize. Over the course of his career with Galvanize, he grew the company to more than 500 employees, 50 worldwide channel partners and $100 million in annual recurring revenue (ARR). He ended his career with Galvanize as CEO after a $1 billion acquisition by Diligent. There, he went on to become Chief Product and Strategy Officer, integrating the technology, people and customer bases of four additional acquired companies.   
Opto Investments 
tru Independence ("tru"), a national independent advisory platform servicing approximately $12 billion in assets, announced a strategic partnership with private markets platform Opto Investments ("Opto"). This relationship provides tru's community of registered investment advisors (RIAs) with access to a technology-driven, end-to-end private markets investment solution to further aid tru's explosive growth in 2023. The platform offers a unique selection of investments across private credit, private equity, real estate, and venture capital with a collaborative approach, catering to the distinct investment needs of high-net-worth and ultra-high-net-worth clients. 
Providing access to coveted private market investments, Opto will also deliver a customized set of multi-strategy funds, exclusive to tru's network advisors. In a recent announcement, Opto unveiled its capacity to efficiently support RIAs in the creation, execution and management of custom fund strategies, all while streamlining operational processes like handling capital calls and tax documentation. The Opto platform simplifies the private markets investment process, minimizing paperwork, saving time, and enhancing client experiences.   
Savvy Advisors
Savvy Advisors Inc. ("Savvy"), a Registered Investment Advisor (RIA) affiliated with Savvy Wealth Inc., announced that Marisa (Maya) Joelson has joined the firm as a founding principal wealth manager and global investment strategist. Joelson has a diverse professional background spanning the advanced technology and financial services sectors. Throughout her career, Joelson has established herself as a respected thought leader on topics related to global markets and has had her insights featured at prominent events like the Davos World Economic Forum (WEF). Her differentiated ideas have also been published in leading publications including The Wall Street Journal and Barron's. 
Joelson comes to Savvy after having worked as an advisor at Perigon Wealth Management and Merrill Lynch. She has two decades of experience advising chief executive officers (CEOs), technology executives, hedge fund managers, families and individuals on their investment decisions. In 2017, Joelson founded Meta Point Advisors as her platform to share thought leadership content related to current events and their impacts on the global market. Prior to Merrill Lynch, Joelson was based in London, where she served as a macroeconomic and financial advisor to the CEO and senior leadership at Rio Tinto, then the world's second-largest mining company.
Wealth.com 
Wealth.com announced that Joanne Bradford is joiniing as a strategic advisor. With a diverse background that encompasses leadership roles in Silicon Valley and Los Angeles, Bradford has spent 25 years driving growth in the financial services and technology arenas. Her expertise in elevating market presence and spearheading strategic initiatives is set to be a major asset to wealth.com as the company refines its go-to-market strategy and embarks on its next phase of expansion and industry innovation. 
Previously named as one of Forbes' Top CMOs and among Ad Age's 100 Most Influential Women in Advertising, Bradford has left a lasting mark on every company she has touched. Now, drawing from her experience as a leading strategic advisor, investor and board member of companies such as Kahoot!, Super and Telly, Bradford will help the wealth.com team devise creative solutions to continue empowering advisors with best-in-class technology. Further, her track record of successfully reaching and engaging with target audiences, acquiring new customers and cultivating robust brand identities will help reinforce wealth.com's standing as a leader in both the estate planning and broader wealth management sectors. 
Wilshire Indexes 
Wilshire Indexes, a global benchmark platform, and Rayliant Global Advisors, announced the launch of the FT Wilshire NxtGen Index Series. Harnessing machine learning and AI, the index series aims to better capture equity premiums from a robust universe of factors potentially leading to more stable systematic return harvesting. 
While changing market dynamics are increasingly disrupting global investment, technology has opened the door to new index construction methods, making possible new diversified and global approaches to smart beta. Employing machine learning and AI to construct a modern, robust multi-signal index series, the FT Wilshire NxtGen Index Series spans developed and emerging global equity markets, offering investors a comprehensive, investable, transparent and modular alternatively-weighted index series. 
The FT Wilshire NxtGen Index series utilizes robust machine learning and AI models of expected return within a mean-tracking error framework. More than 100 stock-level fundamental and market characteristics from 12 major factor categories are used to estimate quarterly future stock risk-adjusted returns. This list of fundamental and market characteristics is in close alignment with those described in the academic literature and are reviewed on a quarterly basis. This approach mitigates the impact of single characteristic underperformance, provides access to a diversified universe of fundamental characteristics to identify an optimal allocation and maximizes expected risk-adjusted return.
---