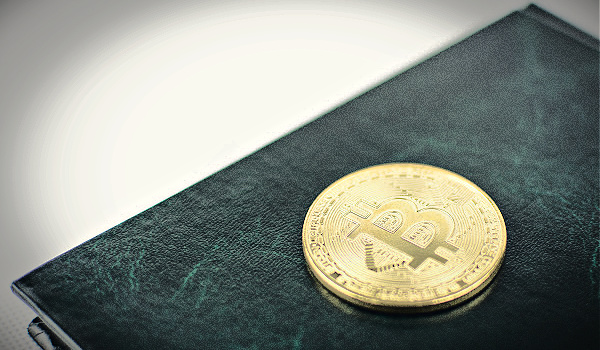 ---
It looks like the SEC is hedging its bets with crypto ETF delays.
We will have to wait and see what is simmering under the hood.
That said, Coinbase found a solution to crypto volatility issues in the payments sector.
Mastercard execs appear to be skeptical about CBDC adoption (so it seems).
Metaverse fraud exists, apparently (read on to find out how).
Congress is becoming increasingly bipartisan over crypto issues (a good thing).
Plus, Tether wants to go into Bitcoin mining big time.
These are your decentralized diaries!
---
Bitcoin Hit $37k, Prices Remain Marginal
Bitcoin prices hit a narrow and at a $36,414.60 low and a $37,509.36 high. As of 11/20/23, Bitcoin prices are at $37,173.92.
The altcoins are forming similar price patterns.
Ethereum (ETH) is at $2,021.14, Solana (SOL) at $60.27, Chainlink (LINK) at $15.01, Avalanche (AVAX) at $21.80 and Polkadot (DOT) at $5.43.
Fidelity Investments Applied for an Ethereum Spot Trading ETF Product
Fidelity Investments, the $4.5 trillion AUM behemoth, joined the Ethereum ETF race with its spot ETF application. The "Fidelity Ethereum Fund" follows the "Wise Origin Bitcoin Trust" filed by Fidelity in June.
WisdomTree also amended its S-1 form in its Bitcoin ETF filing.
Coinbase Custody Trust will be the custodian.
The SEC Delayed its Decision on Seven Crypto ETFs
The SEC delayed its final decision on several filings from key players in the financial sector, including BlackRock, Global X, Franklin Templeton, and Hashdex.
The Mastercard APAC Blockchain Lead Identified CBDC Adoption Hurdles
According to Ashok Venkateswaran, who is the Blockchain & Digital Assets Lead – Asia Pacific Region at Mastercard, full CBDC adoption might still be a way off because of ease of use and other factors.
Per a CNBC report, Venkateswaran said on the sidelines of the recently concluded Singapore FinTech festival that people are "so comfortable using today's type of money".
"There isn't enough justification to have a CBDC," Ashok reiterated.
Citi Unveiled a Blockchain-Based FX Product
Citi, the banking giant, revealed the launch of its new blockchain-based FX product.
The financial behemoth developed the on-chain solution in partnership with the Monetary Authority of Singapore (MAS) and is part of an industry initiative powered by the central bank ("Project Guardian").
Coinbase Launched a New Payment Protocol
Coinbase revealed the development of a new addition to its merchant platform.
The open-source "Onchain Payment Protocol" solves crypto volatility issues via the instant conversion of payment tokens to USDC stablecoins.
The solution supports tokens on several blockchains, including Polygon, Ethereum, and Base.
Poloniex Identified Hackers, Set to Resume Withdrawals
In a twist of fate, the Justin Sun-linked Poloniex revealed that it had identified the hackers who hacked the exchange for over $100 million.
The cryptocurrency exchange also indicated it was cooperating with law enforcement agencies across multiple jurisdictions as part of attempts to recover the stolen funds.
Efforts are also underway to resume withdrawals.
Several State Securities Regulators Accused a Metaverse Real Estate Project of Fraud
Several state regulators, including the Texas State Securities Board, the Alabama Securities Commission, and the California Department of Financial Protection and Innovation, filed several charges against a metaverse project operating under the "GS" brand.
The regulators accused the "GS" companies of selling tokenized parts of a Dubai skyscraper, offering "MetaCertificates" and promising unrealistic returns to investors.
Josip Dortmund Heit controls the entities.
He also hired celebrities, including Floyd Mayweather Jr. and others, to promote offers.
The project intended to raise $175 million but fell short of the intended amount.
TD Securities Joined the Paxos Settlement Service for Commodities
Paxos, the premier blockchain solutions firm, revealed that TD Securities joined its blockchain-based Settlement Service for Commodities.
The action enables fully automated settlement operations for TD Securities.
CoinShares Obtained an Option to Purchase Valkyrie's Crypto ETF Unit
CoinShares, the European crypto asset management company, secured the exclusive option to acquire Valkyrie Investments crypto ETF unit as part of U.S. expansion plans.
The move follows the launch of CoinShares Hedge Fund Solutions in September and is valid until Mach 31, 2024.
A Group of Bipartisan Lawmakers Expressed Concerns Over Treasury Digital Asset Tax Proposals
A bipartisan group of lawmakers on Capitol Hill challenged the Treasury's digital asset tax proposals.
Led by Rep. Patrick McHenry(R-NC, 10th District) and Rep. Ritchie Torres (D-NY, 15th District), the group urged the U.S. Treasury to revise its proposed digital asset tax regime, iterating that the digital asset definition was unclear and the comment period too short.
The group also indicated that the current form of the framework puts the existence of a significant part of the American cryptospace in danger.
Tether Unveiled $500 Million Bitcoin Mining Investment Plans
Tether, the USDT stablecoin issuer, revealed plans to invest $500 million over six months in Bitcoin mining activities.
In a Bloomberg interview, Tether CEO Paolo Ardoino stated that building mining facilities and acquiring stock in other mining companies are important components of the company's investment strategy.
Ardoino said, "We are committed to being part of the Bitcoin mining ecosystem."
"When it comes to the expansions, building new substations and new sites, we are taking them extremely seriously", he iterated.
Mastercard Revealed its Crypto Fraud Prevention Partnership with Feedzai
As part of plans to help tackle fraudulent crypto activities, Mastercard unveiled a partnership with Feedzai, a leading data science and AI solutions firm.
The payments giant revealed in a statement to CNBC that its partnership with Feedzai, a premier AI-driven RegTech company, will deploy automated tools to help fight crypto financial crimes.
The collaboration will integrate Feddzai's solutions with Mastercard's premier transaction tracking tool ("CipherTrace Armada").
---