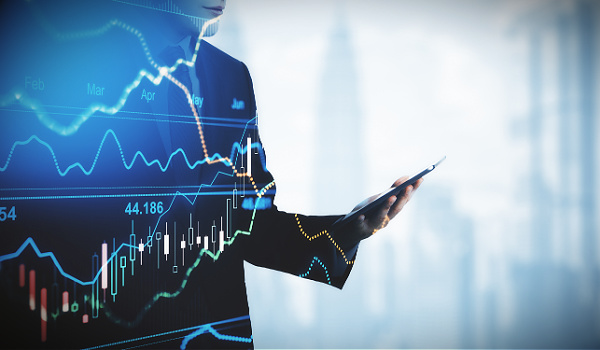 ---
Happy Thanksgiving week!
Automation is the new buzzword that rubs off everything as the holidays approach.
That said, Bloomberg is shuttering a key index next year.
NASDAQ completed another migration to AWS.
The BIS is still trying to make the case for CBDCs.
Companies have a new tool to pay foreign taxes.
All may not be well across the pond in VC land.
What does "The Rock" have to do with savings and investments?
Also, there's a new tool for developers in the insurance industry, and J.P. Morgan has a "plus one" per payments.
It's your week in digital wealth!
---
WealthTech, RegTech, Regulatory, and Treasury
Bloomberg L.P.
Bloomberg, the financial services giant, revealed the closure of its short-term bank yield index (BSBY) on November 15, 2024.
The decision to close the two-and-a-half-year-old index came after consultations with market players.
NASDAQ, the premier exchange, indicated that its NASDAQ GEMS core trading system had successfully migrated to Amazon Web Services (AWS).
Other exchanges, including the NASDAQ MRS, were migrated to the cloud infrastructure provider in 2022 and the NASDAQ Bond Exchange (NBE) earlier this year.
The Goldman Sachs Group, Inc.
Investment professionals have a new analytics tool that connects the dots and more with the launch of a new product by Goldman Sachs ("Marquee MarketView").
"Marquee MarketView" integrates visual analytics and investment insights from experts, provides collaborative access, and more.
Morningstar, the financial behemoth, and Pitchbook, the private investment ecosystem, unveiled a new index series that tracks new VC companies with high growth potential (the"Morningstar PitchBook Global Unicorn Industry Vertical Indexes").
The "Morningstar PitchBook Global Unicorn Industry Vertical Indexes" deploys Pitchbook's data and Morningstar's analytics from preceding indices (the "Morningstar PitchBook Global Unicorn Index Series") to provide a "big picture" in the new series suite.
Crypto, Blockchain, and Digital Assets
Bank for International Settlements (BIS)
According to a new report by the BIS, stablecoins can't ensure money market stability compared to fiat currencies.
The report also indicated that centrally controlled models (like CBDCs) offer solutions to the issue and overcome the pegged challenges that stablecoins face during redemptions.
New York Department for Financial Services (NYDFS)
The NYDFS, New York State financial regulator, unveiled new rules for crypto companies.
Licensed crypto companies are to present coin delisting policies.
The policies are subject to approval.
The International Organization of Securities Commissions (IOSCO)
The IOSCO published its final recommendations for crypto and digital asset regulation.
The report addressed critical areas, including risks, market manipulation, asset custody and client protection, compliance, and retail distribution.
FinTech, Personal Finance, and Apps
Customers Bank
Pennsylvania-based Customers Bank adopted the Funding Circle Lending-as-a-Service (L-a-a-S) solution to help small businesses solve their credit issues.
The product allows partners to issue SMB loans of up to $500,000 within forty-eight hours.
Avalara, the premier compliance firm, revealed its partnership with an enterprise software solutions firm (Zuora).
The Zuora ecosystem will incorporate Avalara's electronic invoicing technology.
Ryan, the global tax software company, revealed the launch of its global solution ("Ryan TaxPay™").
The product is an automated solution that helps companies handle their foreign tax issues and has extended features for ease of access, including compliance, cost management, and consulting.
Across the pond in Europe, a report from WinYield, a credit firm, revealed stark
numbers for lending FinTechs.
Less than 10% of the lending FinTechs had talents with credit experience on their teams. Several firms had delayed payments take up to 10% of portfolios.
European lending startups have taken up €11 billion worth of loans in 2023.
Banking, Payments, and Infrastructure
Finnotta, a leading digital banking solutions firm, revealed the addition of a deposit estimate calculator to its platform ("Personified").
The solution deploys performance and other critical data to provide estimates for financial institutions within a year of usage.
Link Money/Bold Commerce
Link Money, an open banking solutions company, revealed its partnership with Bold Commerce, an omnichannel DTC-focused payment FinTech firm.
The collaboration enables Link Money's "Pay by Bank" product, creating a faster checkout process.
Dwayne "The Rock" Johnson/Acorns
Dwayne Johnson, a leading Hollywood actor, teamed up with Acorns, a savings-focused FinTech, to launch a new debit card aimed at financial habits (the "Mighty Oak Debit Card").
The"Mighty Oak Debit Card" encourages savings and investments over time. It comes with a 3% Annual Percentage Yield (APY) and calculates every penny spent for savings (down to spare change).
REtech, InsurtTech and Investing
Ascend, an automation-focused FinTech firm, revealed its partnership with Embroker, an industry-leading InsurTech.
The collaboration embeds Ascend's automation with Embrokers' ecosystem, providing the insurance industry with cutting-edge tools.
Chubb, the insurance behemoth, unveiled a new solution that caters most especially to developer needs and more.
It has ready-to-go tools, including preset APIs, software development kits (SDKs), and microsites.
Akur8, the automation-focused InsurTech, revealed the addition of a pricing accelerator integrated with Guidewire's administration product ("PolicyCenter").
The deployment provides Property and casualty (P&C) players with seamless pricing options, saving time and increasing efficiency.
One, Inc./J.P. Morgan Payments
One, Inc., the payments InsurTech, revealed its partnership with J.P. Morgan Payments.
The cooperation enhances claims payments and improves liquidity within its ecosystem.
One, Inc. also revealed future integration plans with the J.P. Morgan Payments Partner Network.
---