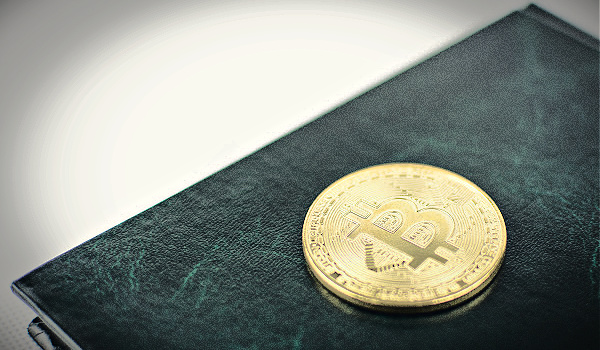 ---
The cryptospace continued to hum along with the regular issues happening like clockwork.
SBF is guilty.
That's what the jurors decided.
The DoJ seized 30k Ethereum tokens.
Solana is making some gains.
And Grandma may not yet be able to get into the cryptospace (that is, according to Mark Cuban).
These are your decentralized diaries!
---
Bitcoin Hit $35k, Currently Hovering at $34k
Bitcoin prices continued to range from a $34,083.31 low to a $35,441.58 high. Prices are currently at $34,986.63 (as of 11/6/23).
It's all green across the board for the altcoins. Ethereum (ETH) is at $1,894.82, Solana (SOL) at $40.24, Polkadot (DOT) at $4.88, Avalanche (AVAX) at $12.91, and Chainlink (LINK) at $12.53
A Jury Found Sam Bankman-Fried Guilty on all Seven Counts
After a five-hour deliberation, the 12-man jury found Sam Bankman-Fried guilty of all seven fraud-related charges.
The former FTX CEO's sentencing comes up on March 28th, 2024. He also faces an illegal campaign finance-related trial on March 11, 2024.
The United Nations University Uncovered the Hidden Environmental Effects of Bitcoin Mining
A recent study published by the United Nations University presented empirical evidence of the hidden environmental costs of Bitcoin mining.
Per the study, out of 76 mining countries from 2020-2021, the Bitcoin network consumed 173.42 Terawatt hours of electricity, relying on coal mining (at 45%) followed by natural gas (at 21%).
The DoJ Seized 30,000 ETH in Alleged Money Laundering Plot
The Department of Justice took enforcement actions to seize 30,000 Ethereum (ETH) belonging to Christopher Castelluzzo, a Lake Hopatcong, New Jersey native.
Castelluzzo was convicted of drug-related offenses and is currently serving his 20-year sentence in Federal prison.
The DoJ alleged in a filed lawsuit that the tokens were the proceeds of narcotics sales.
In related news, the DoJ also arrested John Karony and Thomas Smith, SafeMoon's CEO and CTO, and charged them with fraud-related charges.
The SEC charged them with "fraud and unregistered offering of crypto securities."
Kyle Nagy SafeMoon's creator is missing.
(SafeMoon is a popular memecoin project).
ProShares Launched an Ether Short ETF
ProShares, the leading ETF issuer, launched the" ProShares Short Ether Strategy ETF (SETH)".
The new ETF will start trading on the NYSE's Arca under the "SETH" symbol.
Google Cloud Integrated Solana's Dataset into BigQuery
The Google Cloud Platform (GCP) officially added the Solana blockchain to BigQuery, its data warehouse.
The integration gives developers and ecosystem players an added tool.
Token prices of the so-called "Ethereum killer" have risen by more than 50% in the past two weeks, buoyed by increased institutional interest and an almost $1 million inflow into the Coinbase ecosystem (based on the cumulative volume delta (CVD) values).
Ledger's Users Lost $588,000 in BTC After Downloading Fake App
Users of the native app of the popular Ledger hardware wallet lost about $588,000 in tokens following the publishing of a fake app on the Microsoft app store.
The hardware wallet maker had previously indicated that users should only download the authorized version of the app from its website and that it will never ask for wallet recovery phrases.
CFTC: The Majority of Whistleblowers in 2023 are From the Cryptospace
According to a statement by Christy Goldsmith Romero, a CFTC commissioner, most of the tips received by the regulator came from the cryptospace.
The CFTC awarded $16 million this year, including more than $15 million to two whistleblowers.
BitGo and Copper Merged Custody Infrastructure
BitGo and Copper, major crypto custody infrastructure providers, announced the combination of BitGo's Go Network and Copper's ClearLoop.
The off-market action increases network interactions by deepening cold-state transactions.
The move is for non-US users. Plans are underway for an American-focused solution.
QuickNode: Stablecoin Activity Highest in Q3
According to a study by QuickNode, a leading blockchain development firm, stablecoins are now the most popular digital asset, with 337,000 daily active addresses at the end of Q3.
The second leading asset class is the DeFi space.
Elon Musk Denied Crypto Token Speculations
Elon Musk took to his social media platform ("X") to shut down rumors and speculations on corporate token plans. Musk made the assertions in response to a warning dissociating the tech billionaire from the XAI token, which is different from his artificial intelligence firm (xAI).
Musk wrote," To be super clear, none of my companies will ever create a crypto token."
Mark Cuban: Crypto Doesn't Have a "Grandma" Application
According to Mark Cuban, a well-known crypto buff and billionaire, crypto has other uses beyond speculation.
In an interview with WIRED, the Dallas Mavericks owner said, "Crypto is really about creating new applications that make things better and easier. What crypto is missing is that one application that grandma really wants to use".
Cuban also drew parallels between the iPhone's meteoric rise and the emergence of currently popular social media platforms.
The Treasury Sanctioned an Alleged Money Launderer with Links to the Russian Elite
The Treasury's Office of Foreign Assets Control (OFAC) revealed sanctions against Ekaterina Zhdanova, a Russian national.
OFAC accused Zdhanova of laundering hundreds of millions of dollars, including $100 million for an oligarch.
The Treasury also alleged that Zhdanova used regular businesses as fronts for her illicit activities, including a luxury watch business with a global branch spread.
---